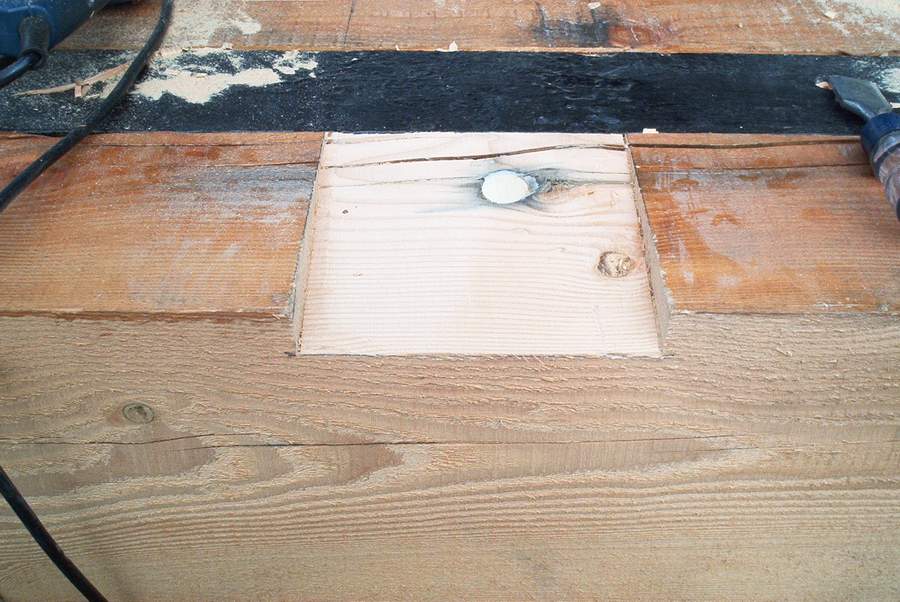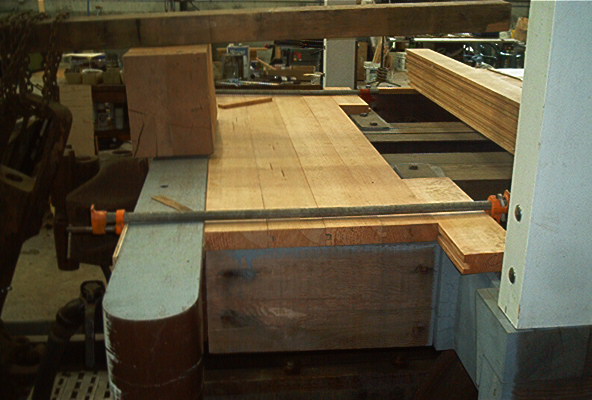 One of the angled notches to allow the bolster to sit flush with the frame.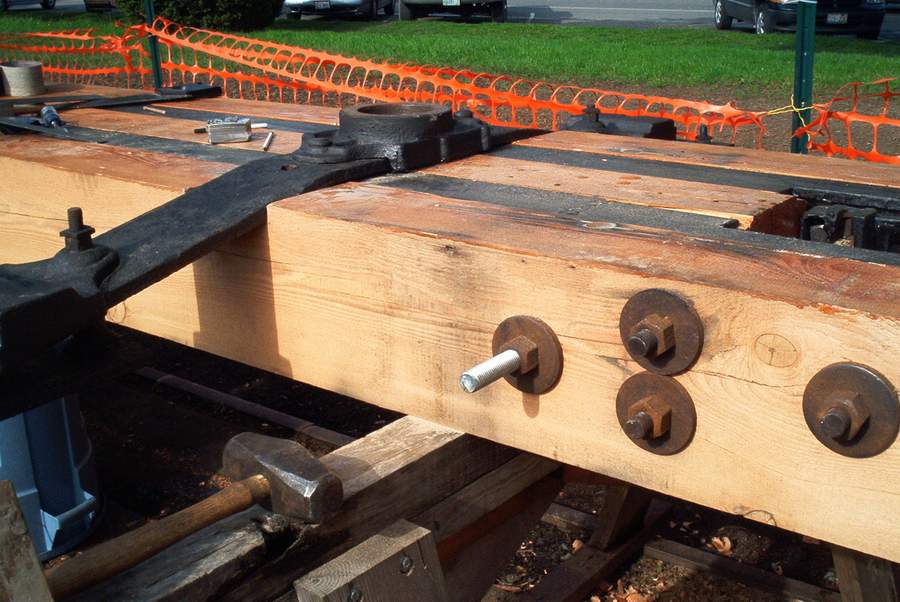 A bolster set in place. It will not be bolted on until after the center sill is flipped over.
Some of the crew working(and watching) on the bolster notches.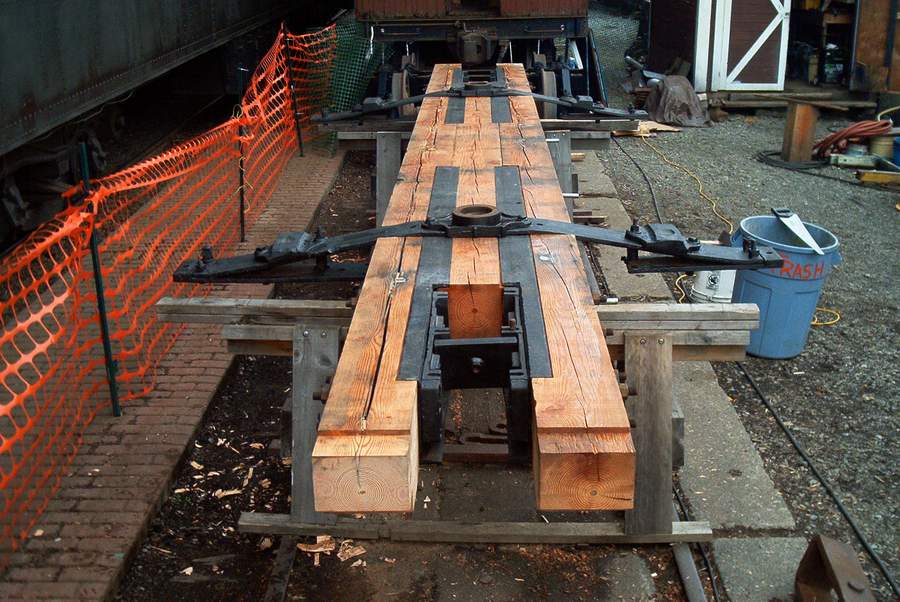 The center sill with the bolsters in place. The holes for the truck pins and the bolster mounting bolts have also been drilled.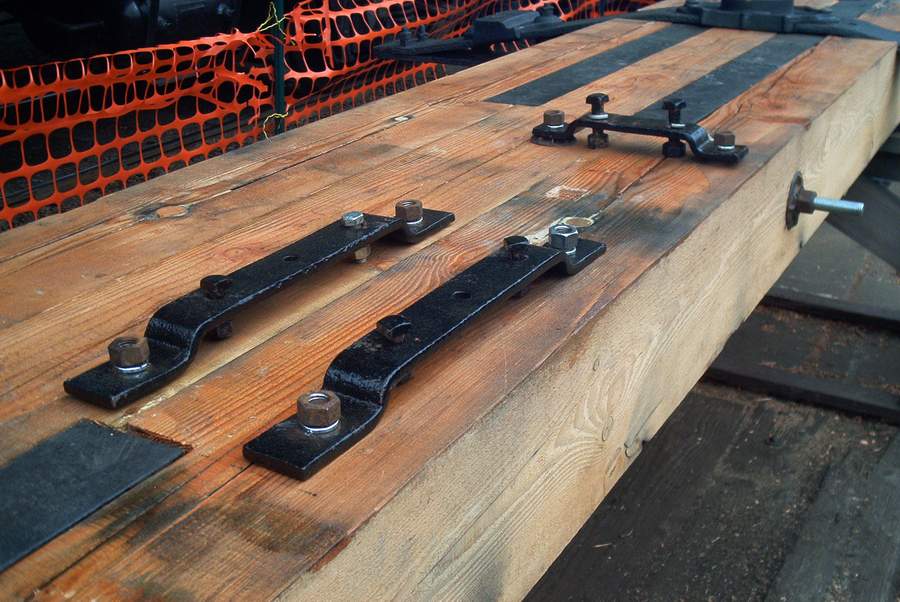 While the holes for the bolsters were being drilled, holes were also drilled for the K-brake hangers. The K-brake will be bolted into place later.