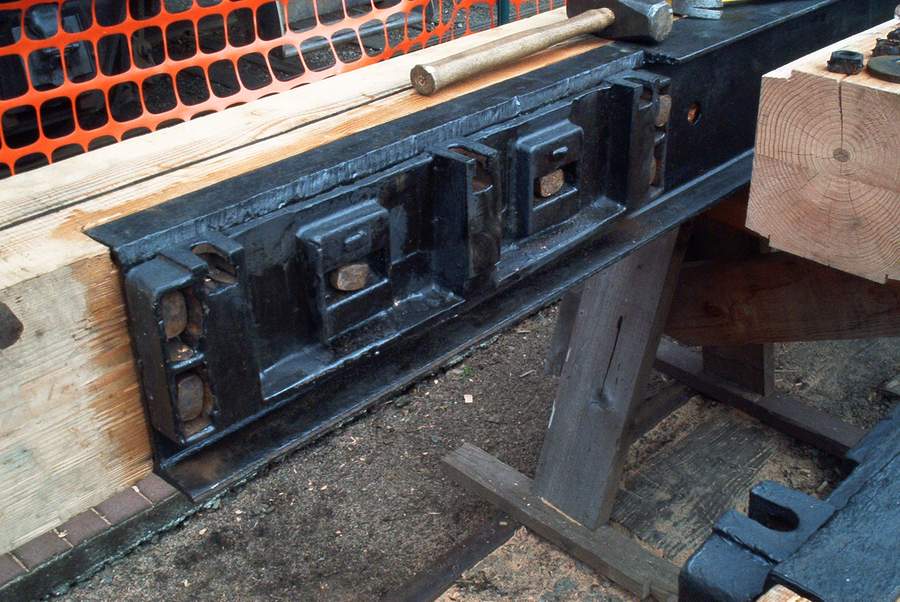 The coupler draft gear castings have been installed. The pillow blocks rest in these castings, supporting the coupler. Three are original Pacific Car & Foundry pieces. The fourth is a replacement casting original to the caboose.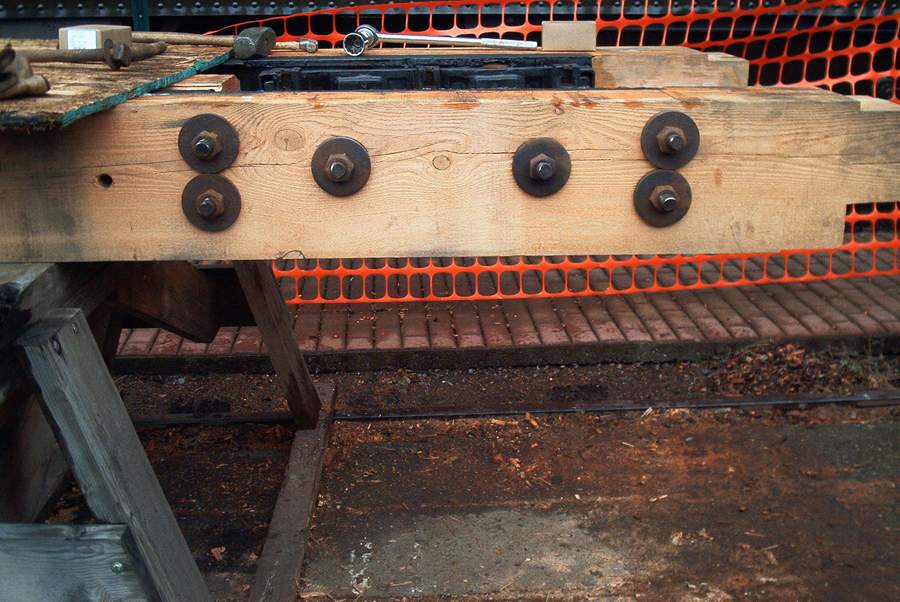 The coupler draft gear bolt pattern. These heavy flat washers were used by Pacific Car & Foundry on their log cars. The hole just to the left is for one of the bolts that will hold the three beams together.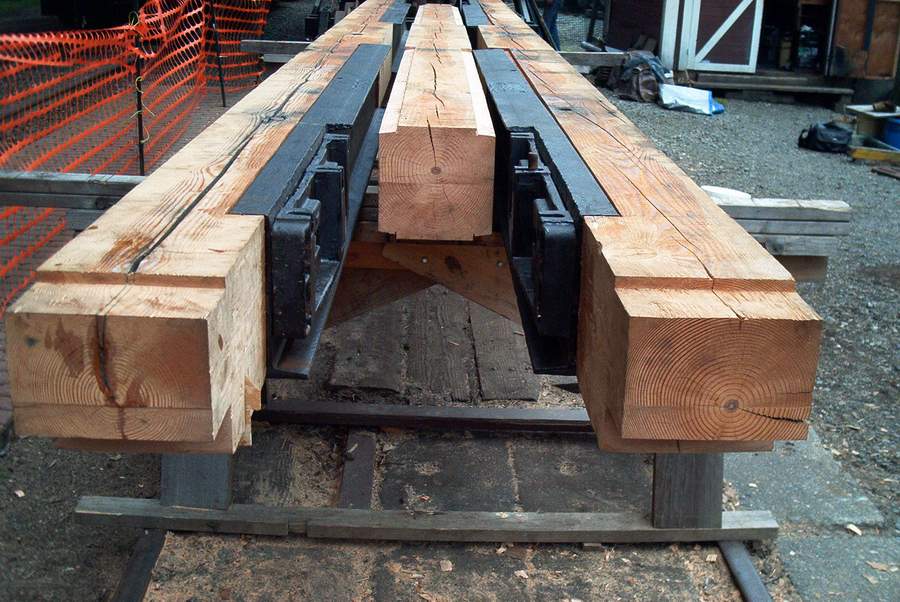 The draft gear castings are on. Now the three beams can be bolted together to form the center sill.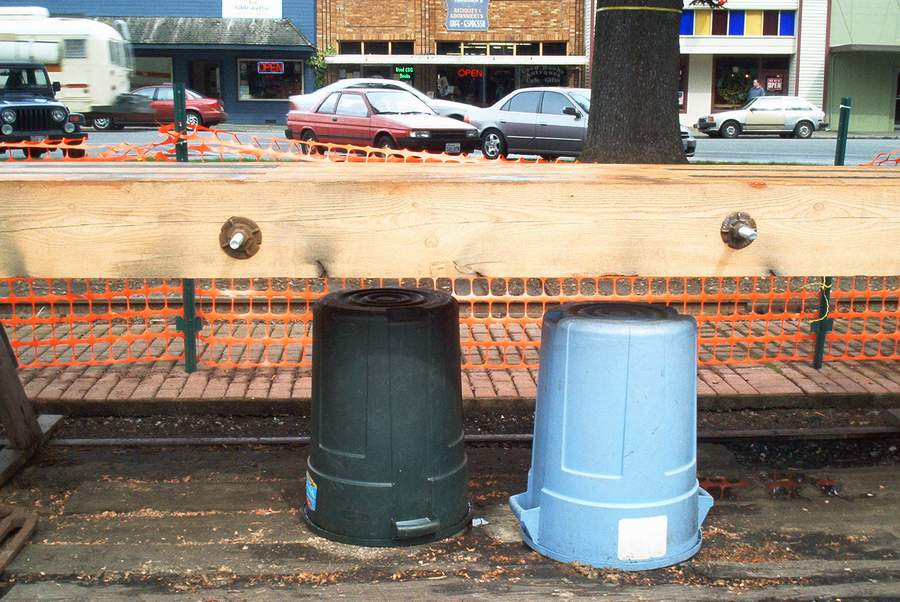 Two of the four bolts that hold the three beams together. Three foot long bolts were used. Typical of the contruction found on this caboose, the washers vary. These two are cast washers of two different diameters.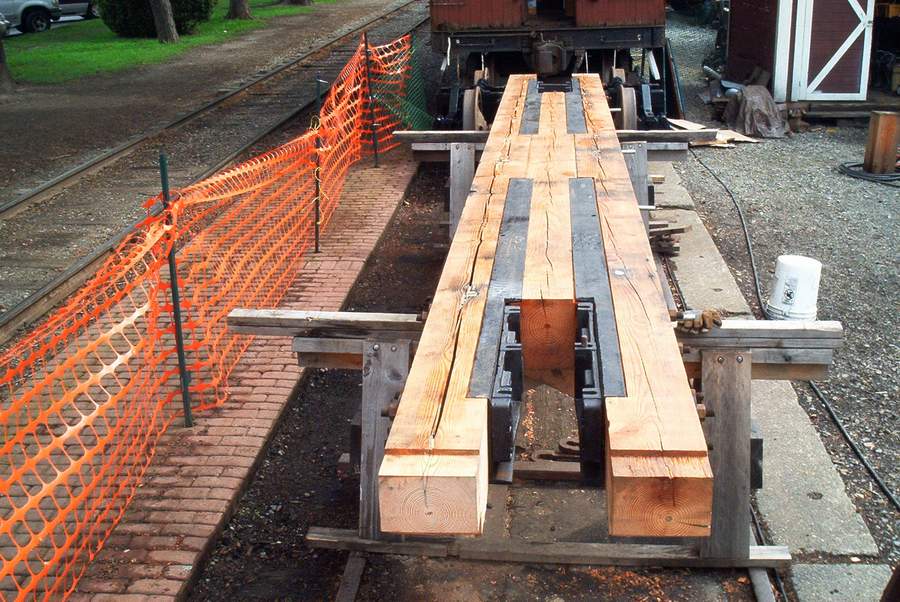 And there it is, the new center sill.