The ends of the original center sill were almost totally gone by the time this project started. One small bit of one end remained, but it was enough to allow us to recreate what was done originally. A few days work netted some satisfying results.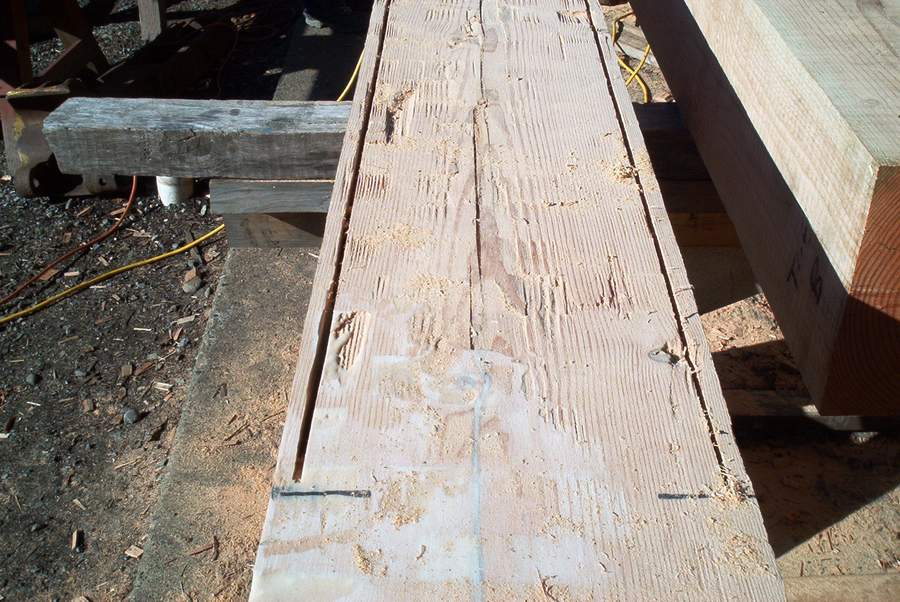 Angled cuts have been made on either side of the recently thinned area of the beams.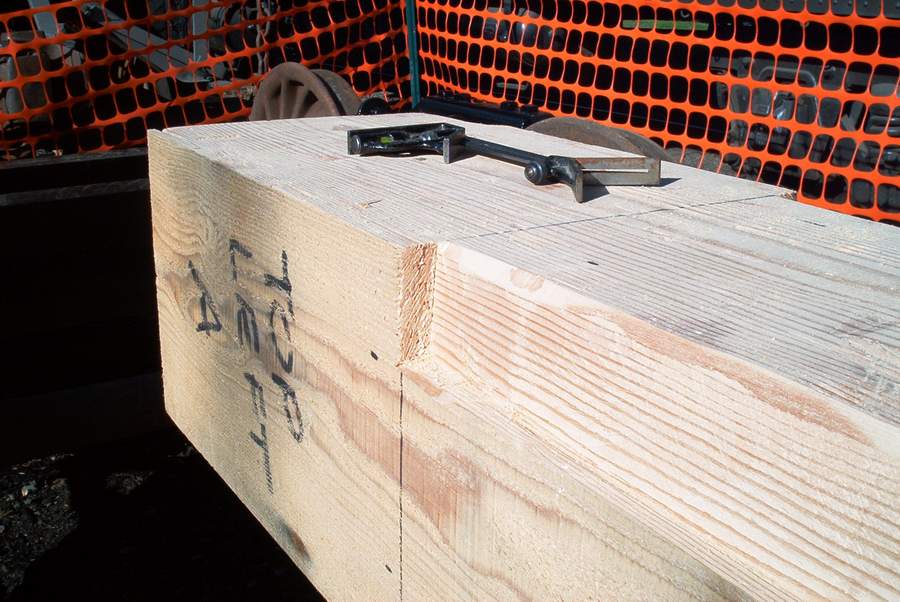 The waste has been removed, leaving tapered edges. This will allow the I-beams to sit flat on the beam.
All three beams have the tapered edges. The next step is readying the beams for the draft gear.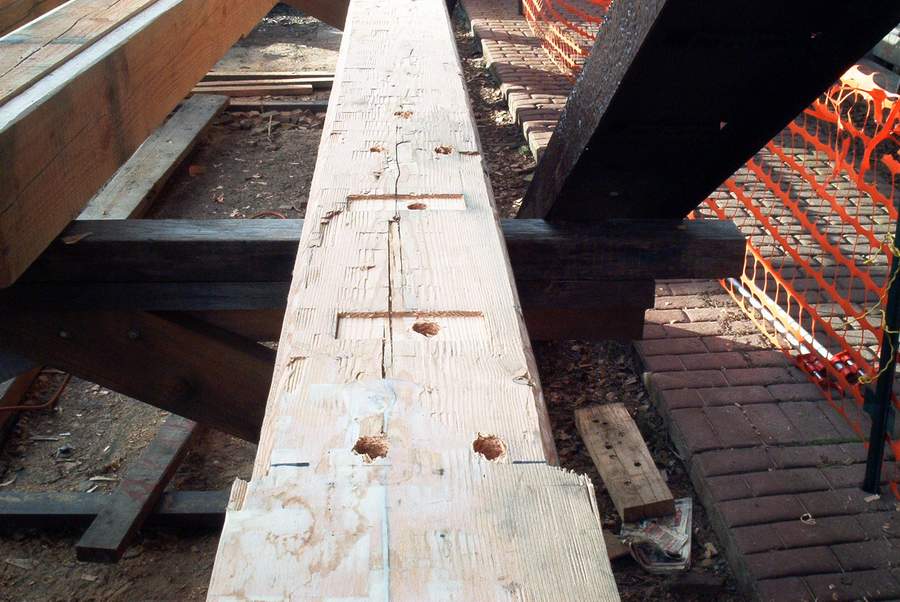 Holes to mount the draft gear have been drilled and notches to clear the draft gear casting have been made. That is one of the I-beams to the right.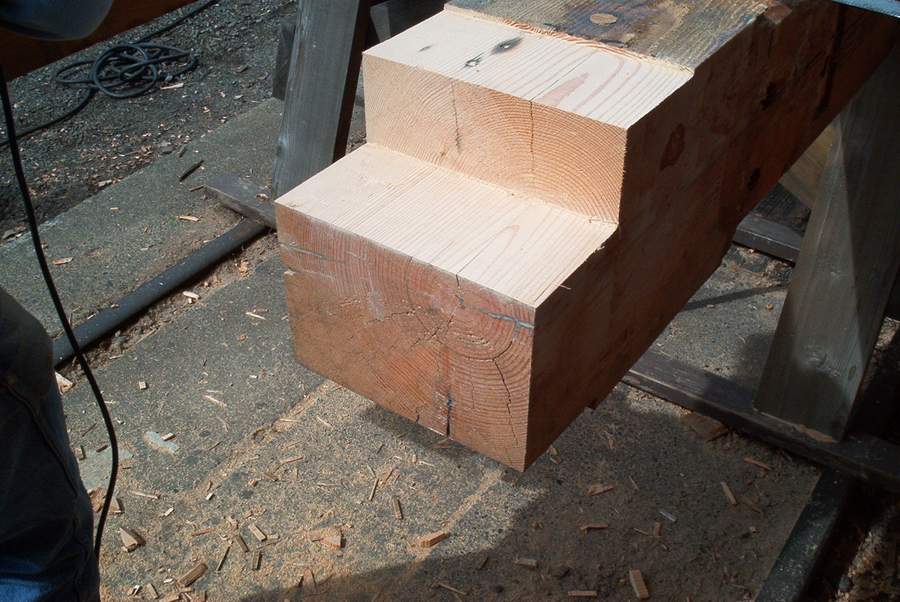 Two more notches were made on the ends of the two outer beams. This will be where the car end sill will rest.