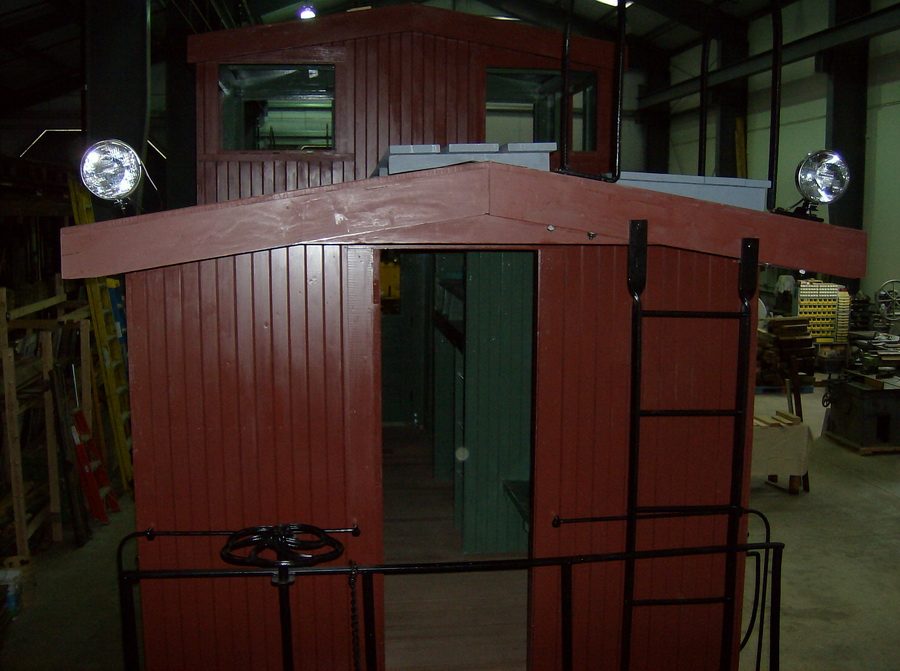 The overall look is coming together with the addition of the exterior parts.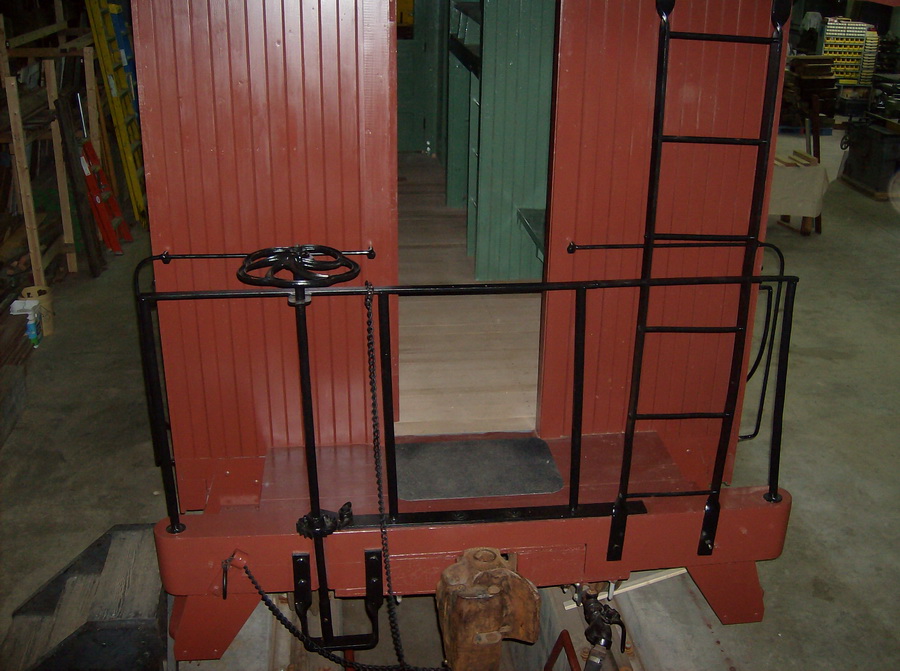 Only a few items remain to be added on the B-end at this point: An air line extention up to the railing level for a dump valve, a wood block and U bolt to hold it to the ladder, and a clamp to hold it to the end sill.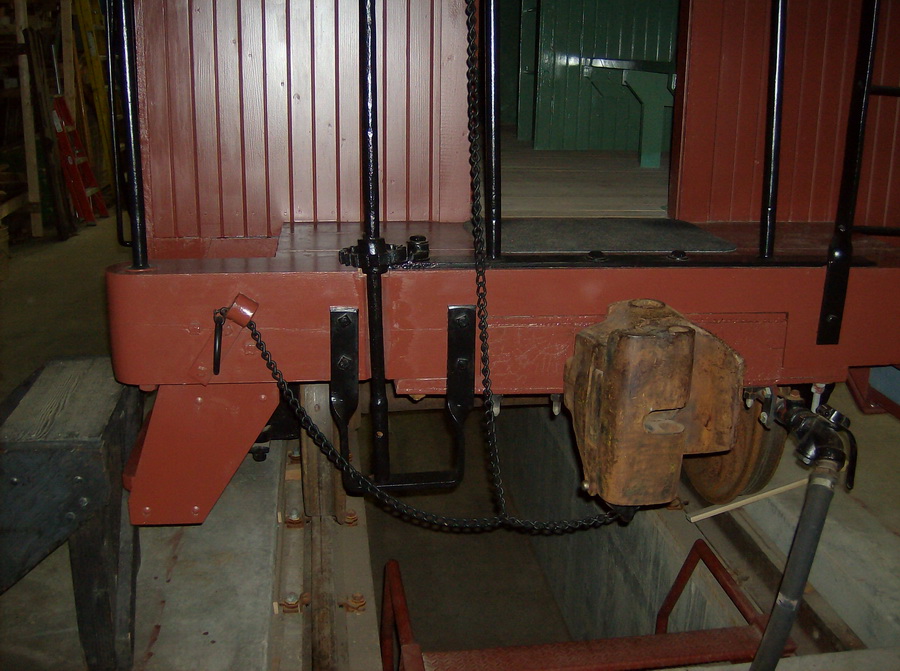 The reproduction uncoupling chain was based on photos. And the best thing is that it works!
The lettering stencils are being applied.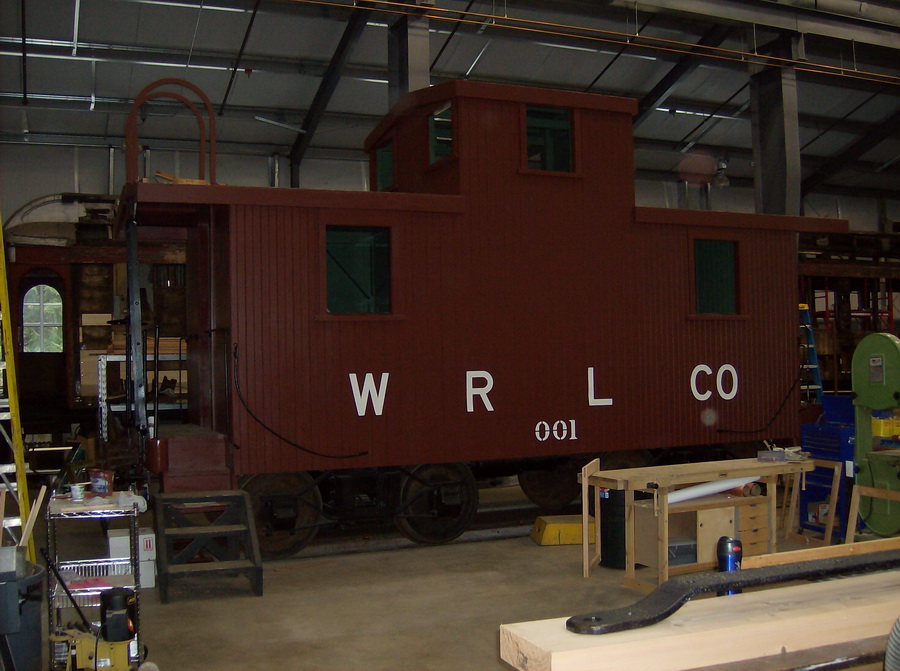 The stencils are in place, everything looks good.
Rich W. had the honor of hand painting the lettering. A few hand cramps and a nasty foot cramp didn't stop him from completing the task.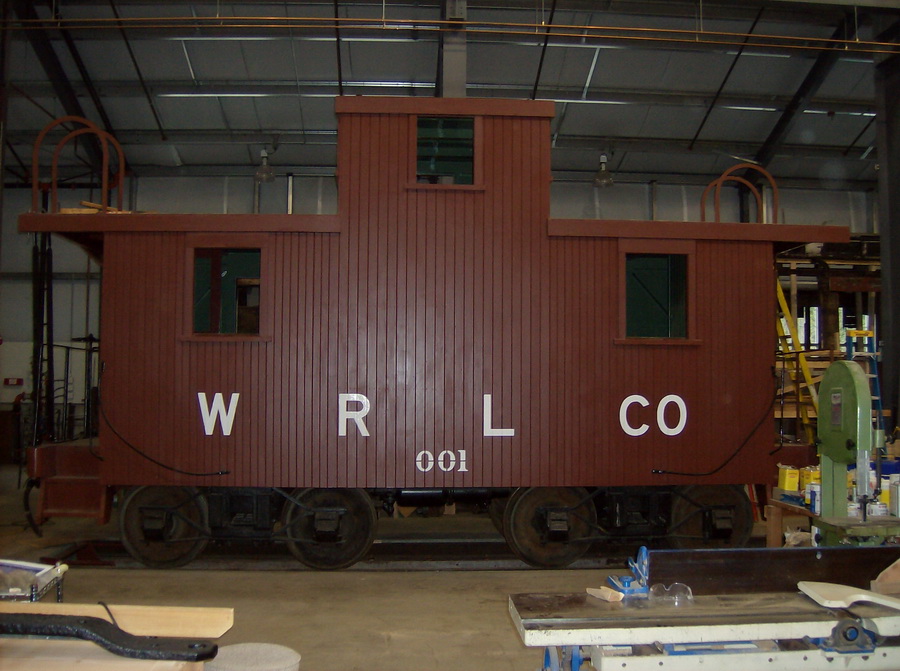 And here is the final result of Rich's effort.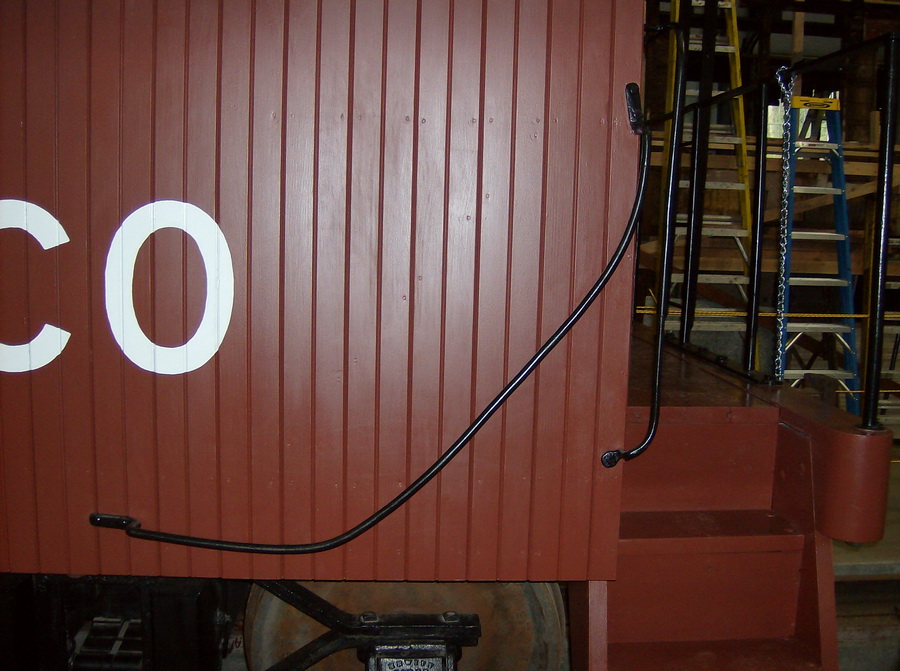 The unique look of this hand grab has garnered many a comment.