The trim areas and the ends of the cupola were first to receive red paint.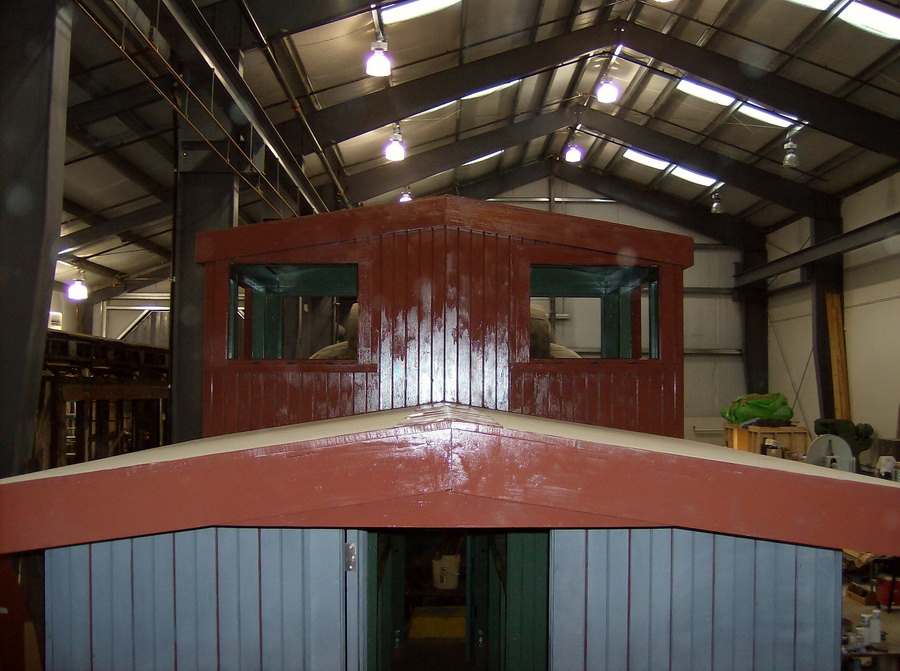 The first coat of paint is only minutes old in this picture.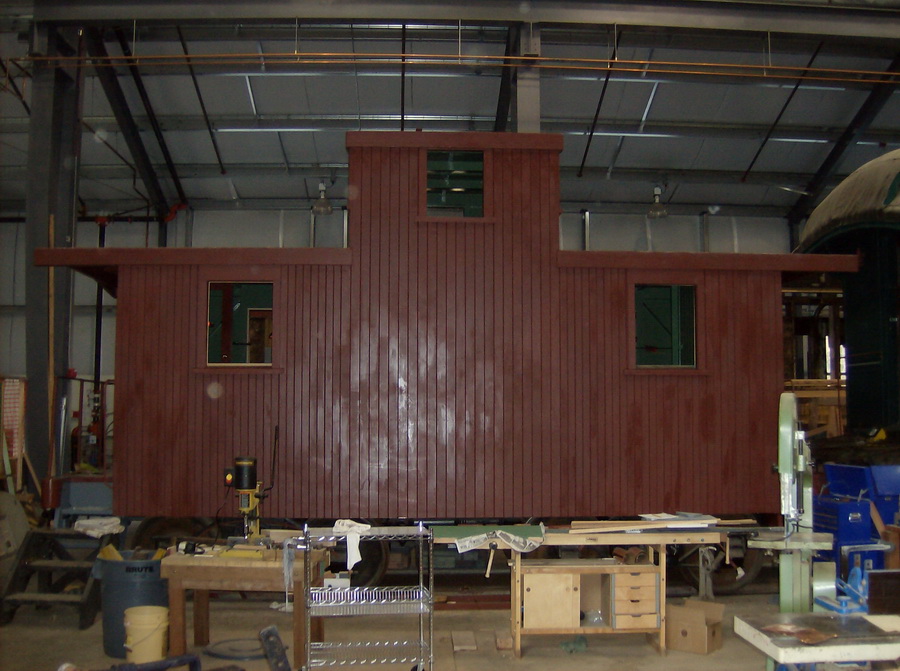 The first coat is on. The uneven, blotchy look will disappear with the following two coats.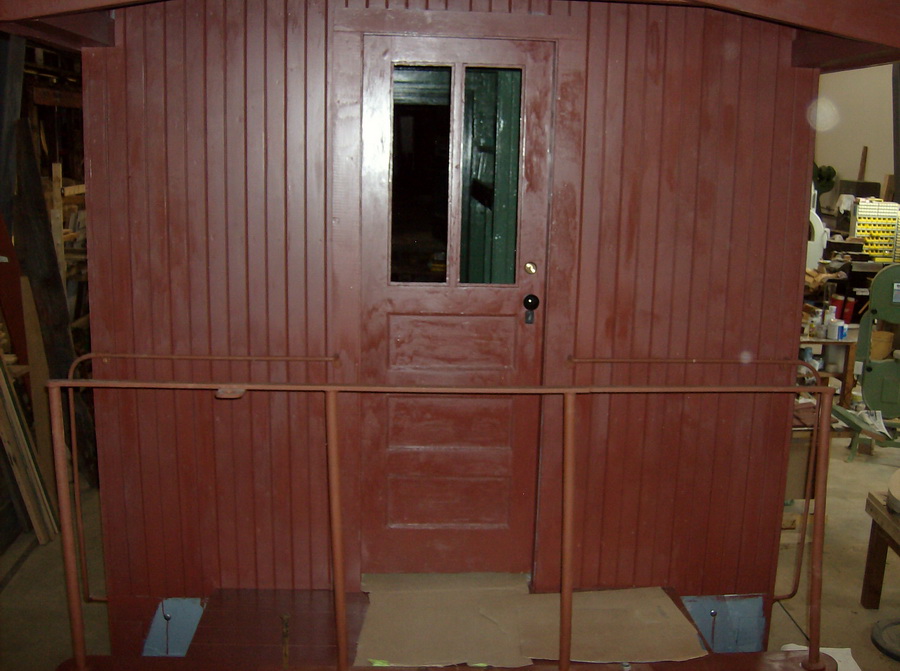 Any runs or sags in the first two coats were sanded out before the following coat was applied.
The third coat of paint is on. A nice uniform look has been achieved.
The corner lights and ladder have been added.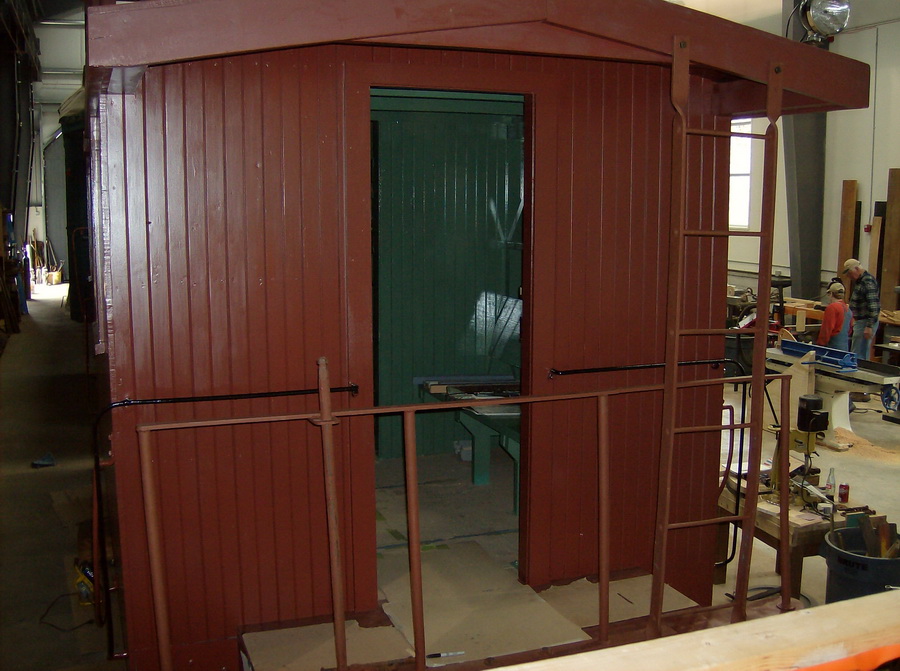 The ladder and brake staff are shown here. Some work was needed to straighten out the end railing.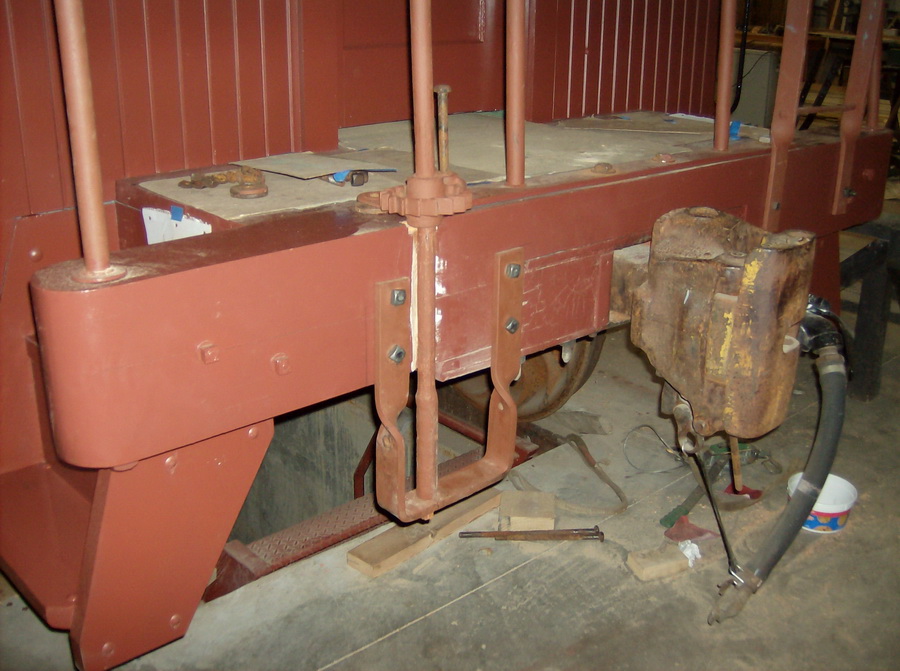 The lower end of the brake staff in the support stirrup. A rounded notch was cut into the end sill to clear the brake staff.
The newly made A-end ladder. The ends will be twisted before it is installed.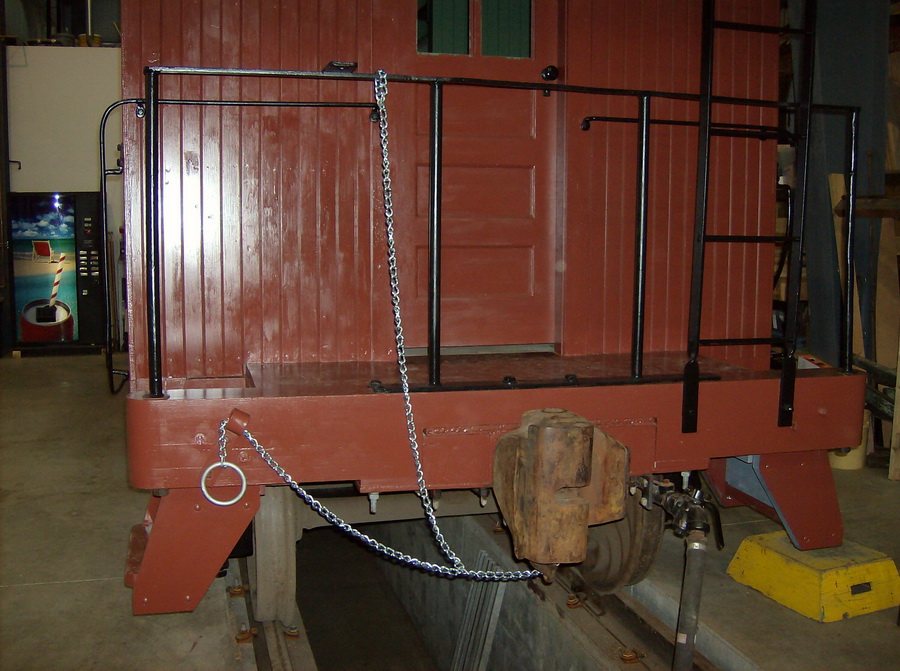 The A-end ladder has been installed and the uncoupling chain put on.