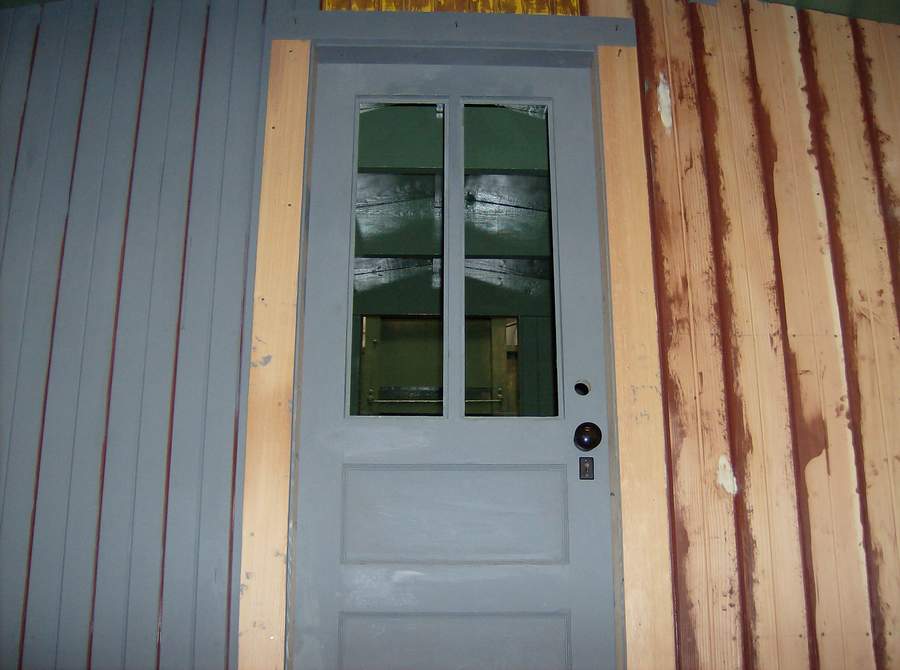 The trim has been installed around the B-end door opening.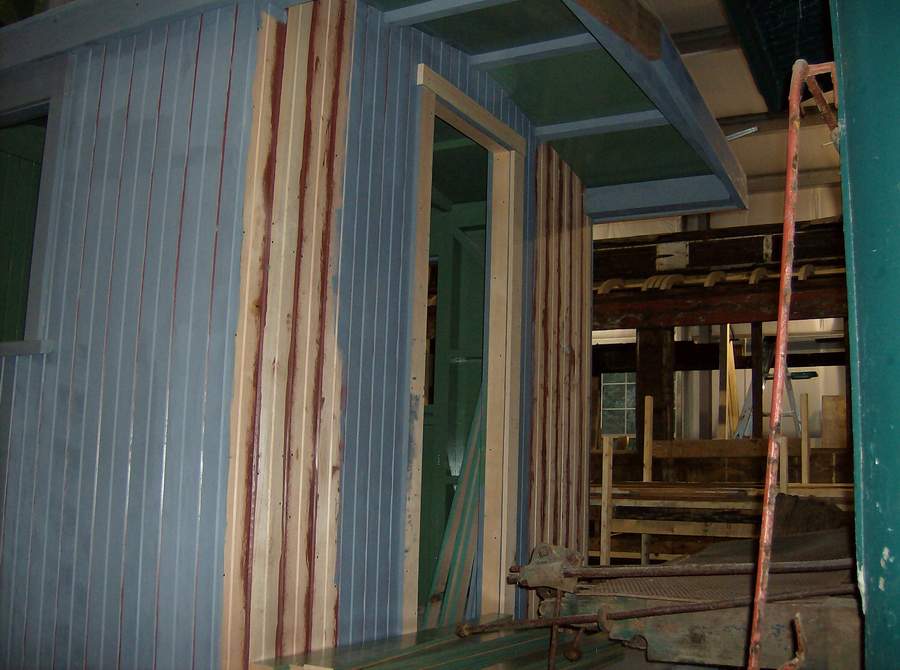 The trim around the A-end door. The inner trim can also be seen in this shot.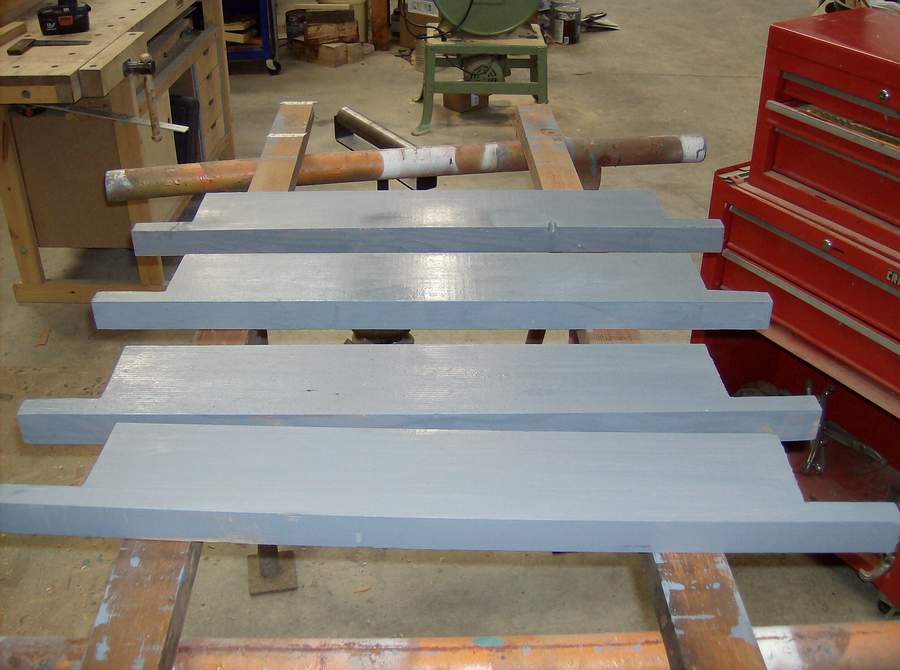 The cupola end window sills. These are all new wood as the originals were not salvagable.
A window with trim in place. The trim inside the window opening holds the window sash in place.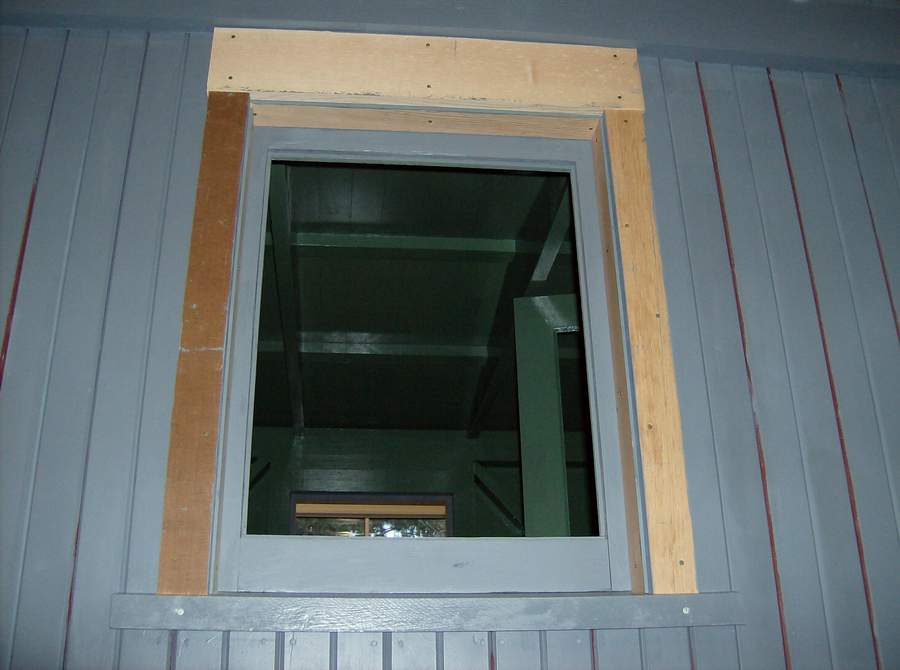 Here the window sash has been put in to illustrate the function of the trim.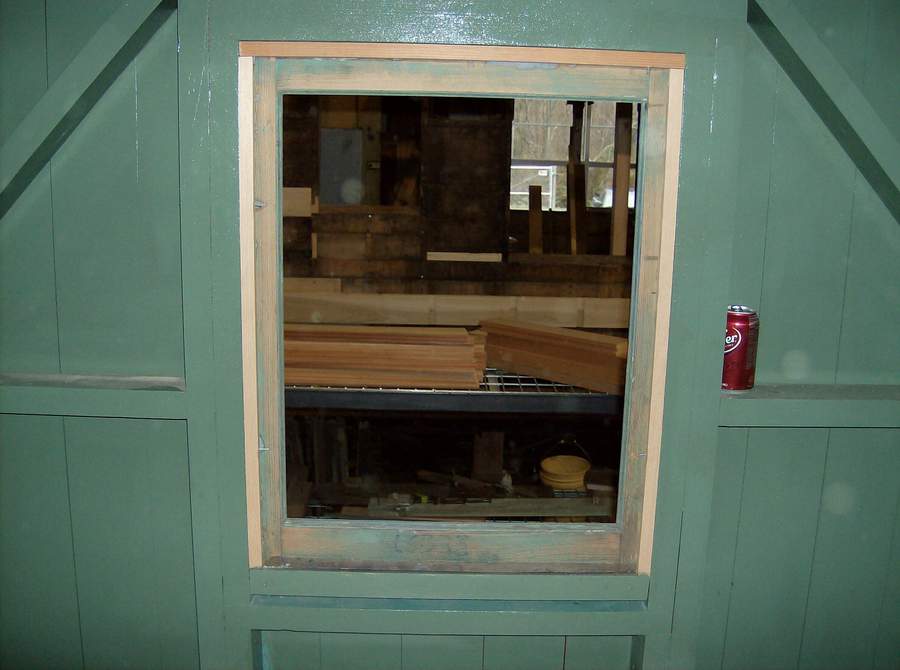 Looking at the window sash from the inside. Only the two side trim 'sash holders' are in place.
Side view of the caboose with the lower windows trimmed out. The cupola roof has not been installed in this pic.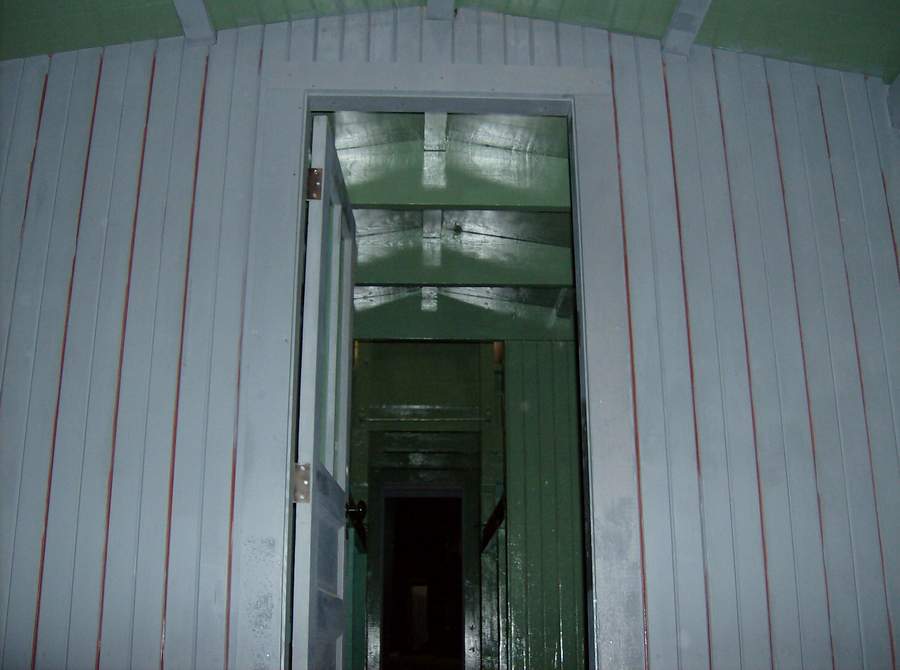 The B-end door trimmed out and primered. You can see thru the center of the caboose to the chapel car in the background.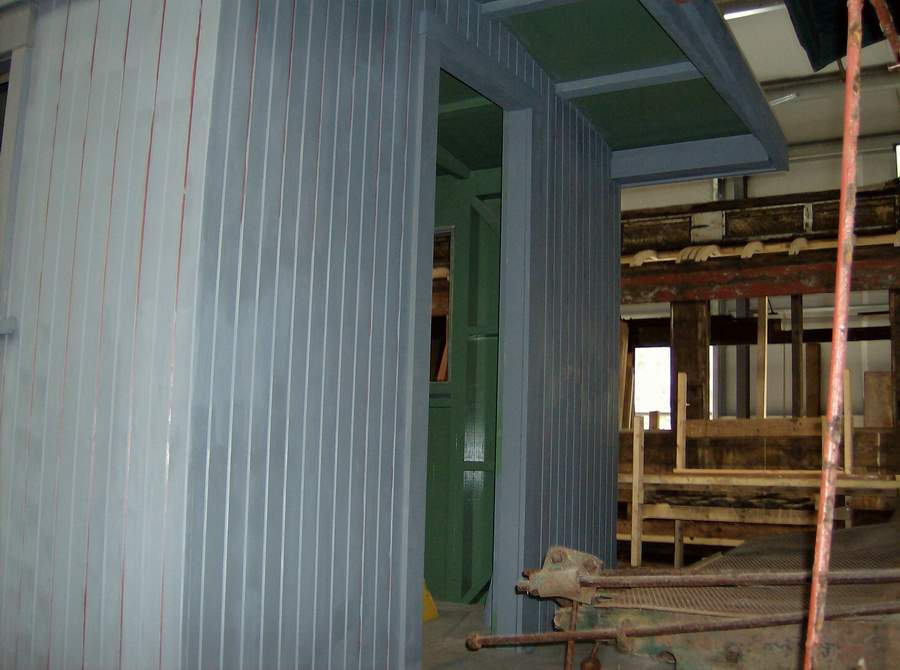 The A-end doorway trimmed out and primered.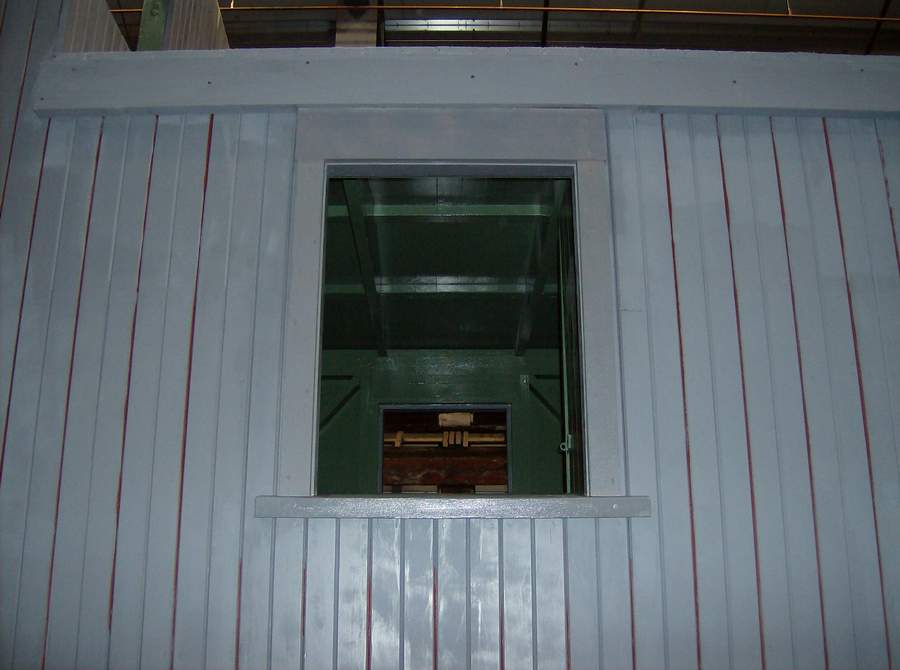 A window trimmed out and primered.