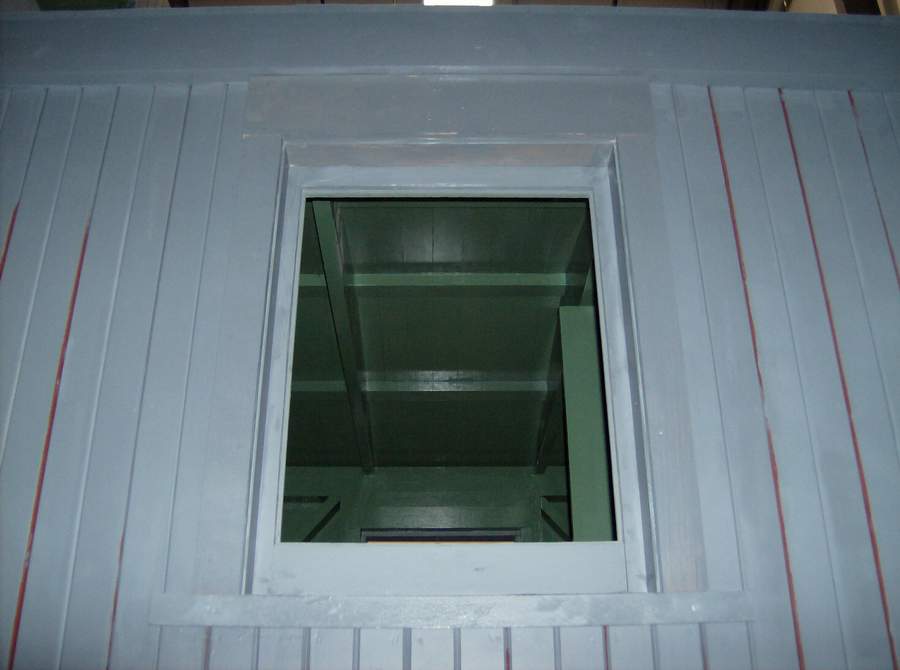 The B-end left side window trimmed and primered. The window sash has been put in the opening to remind us of our goal.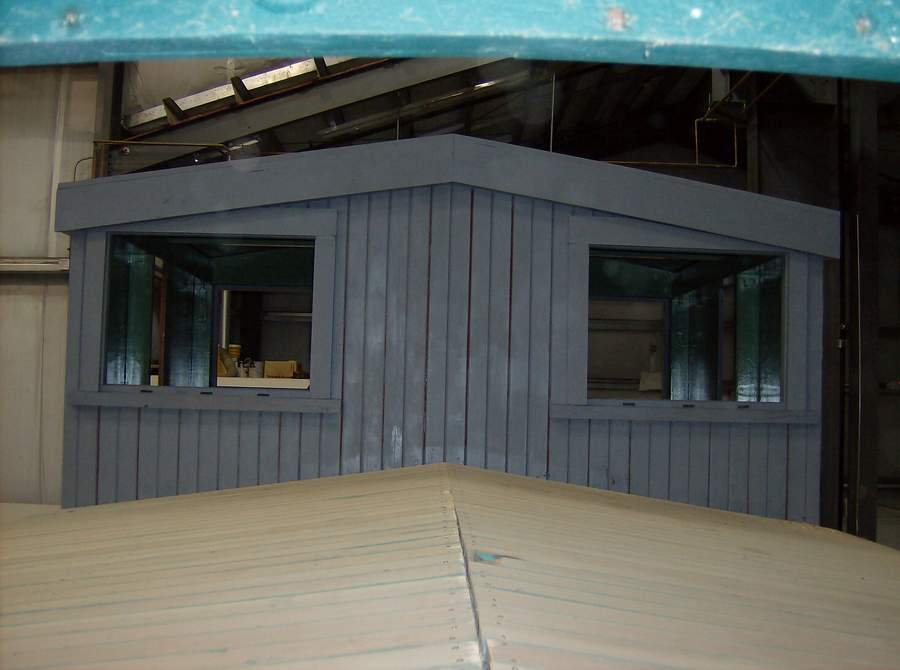 The cupola end window have been trimmed out and primered.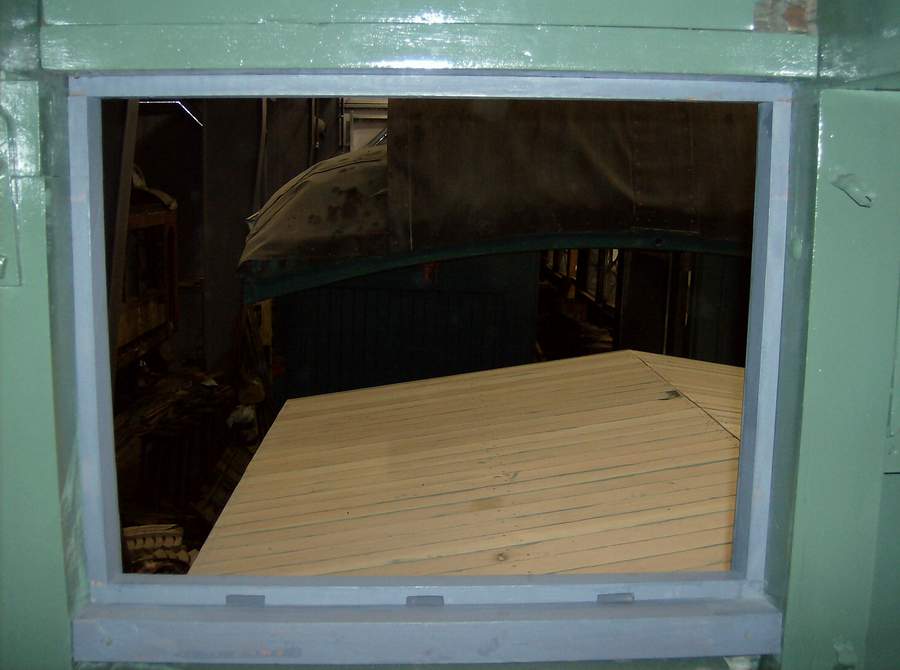 Looking at the inside of a cupola end window. Note the slots in the lower trim piece. These allows water to escape from between the trim and the glass.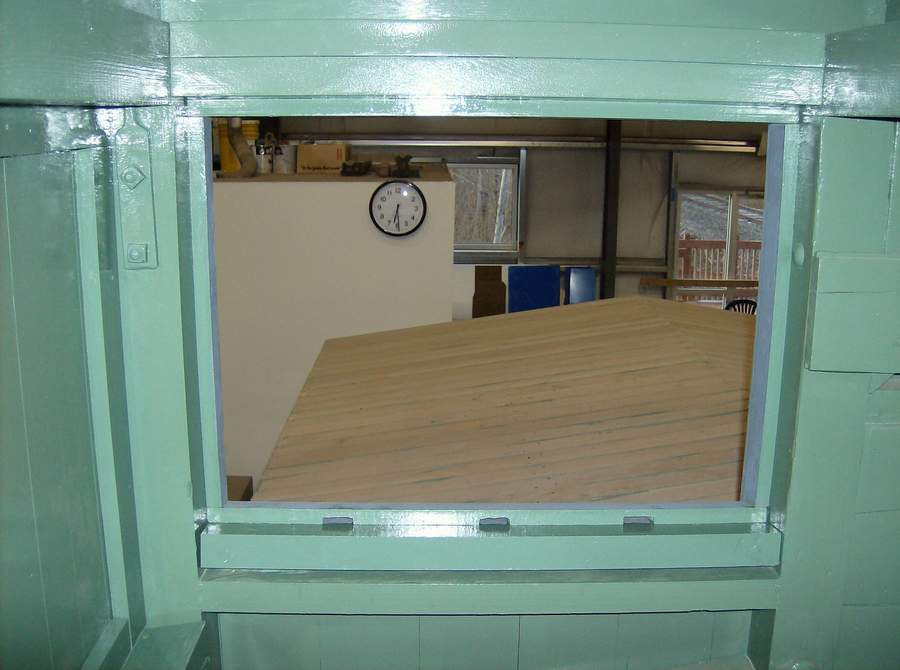 The trimmed out window after interior paint has been applied.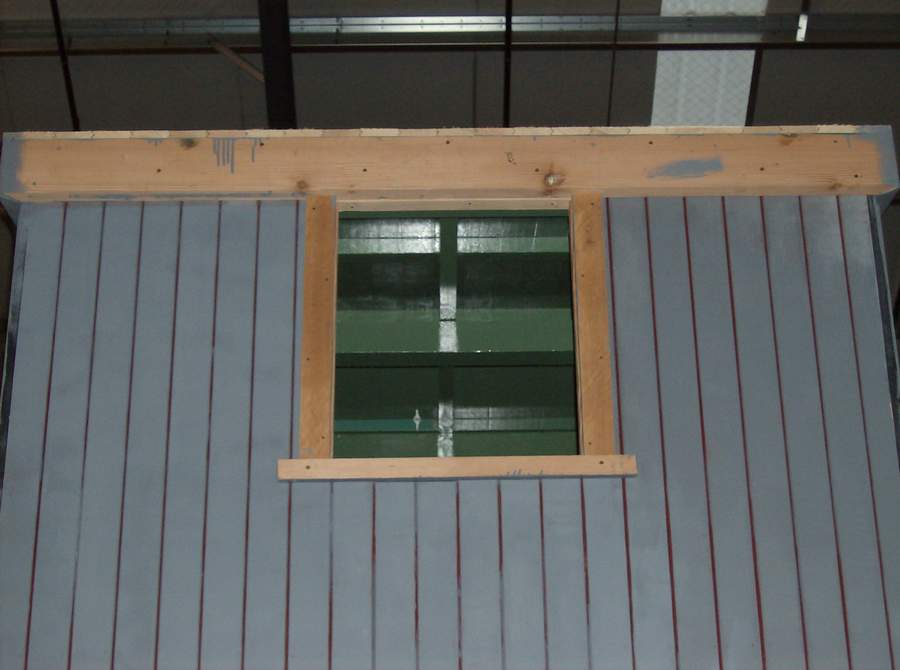 The cupola right side window opening has been trimmed out. It looks simple from the outside, but the inside is more complex.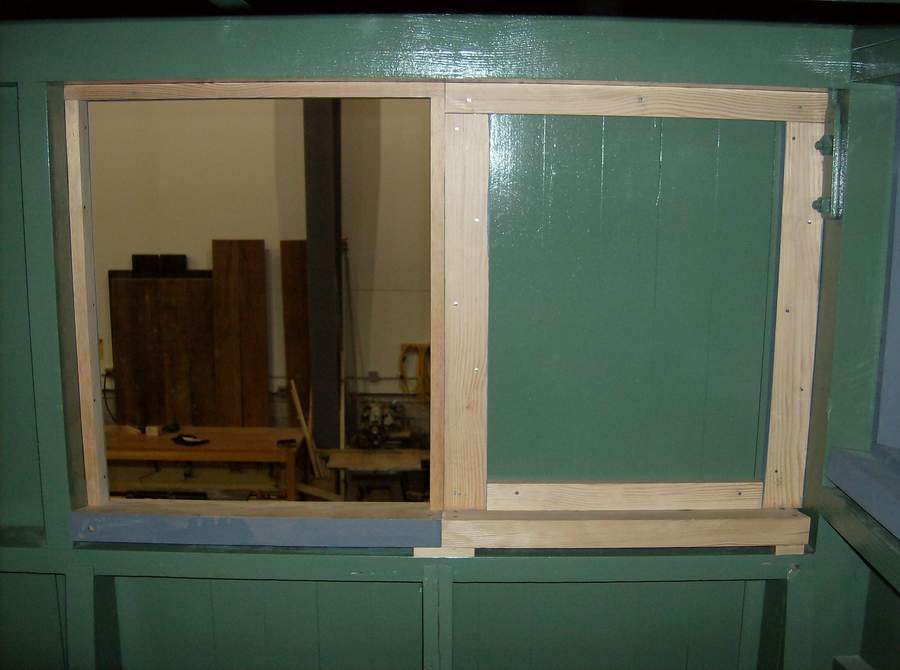 This is what we devised for the cupola side windows. Its functional and is based off of other construction methods in the caboose.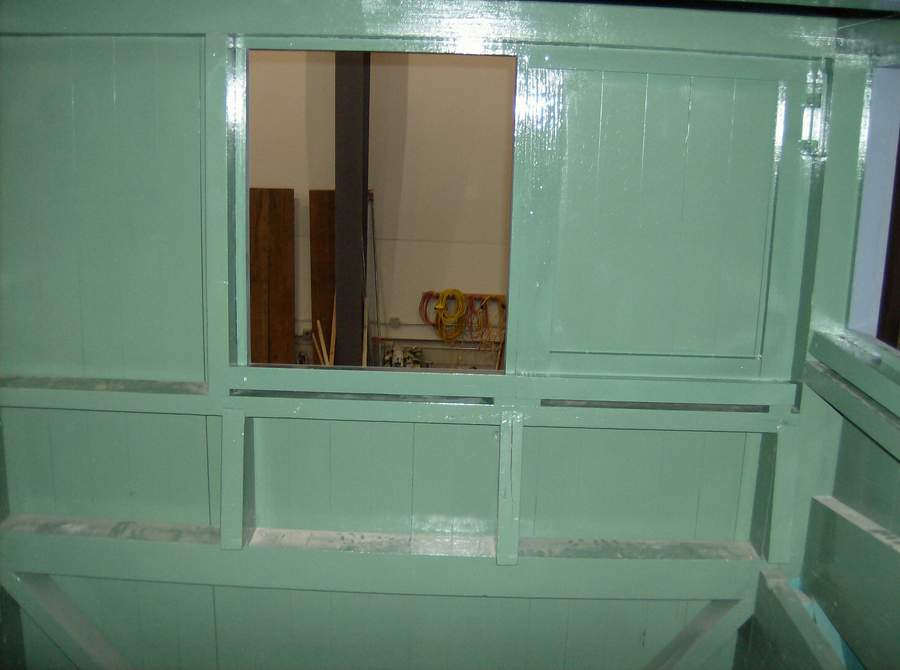 The cupola side window opening after the interior paint application.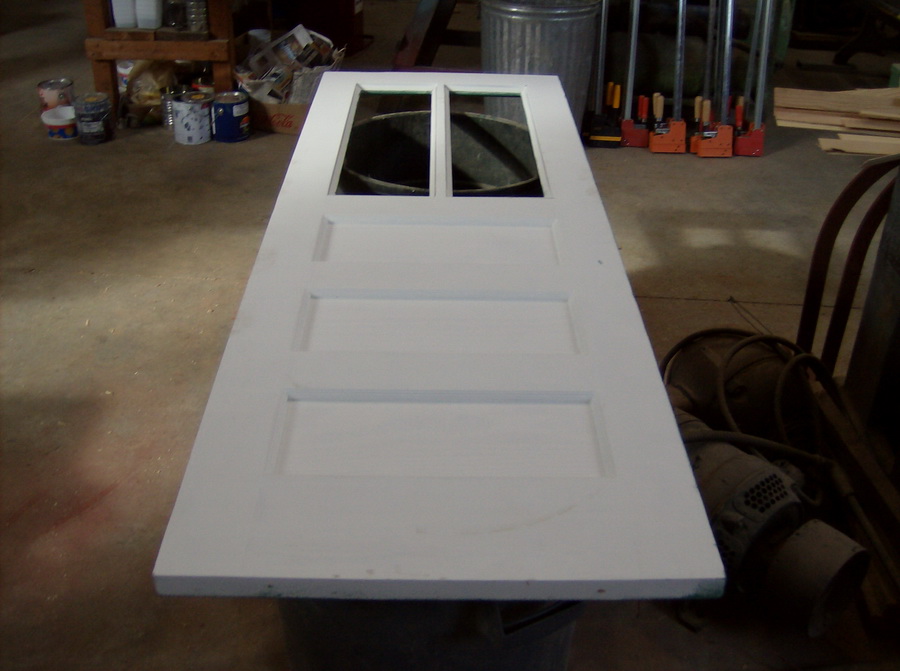 A new door for the A end was needed. Museum member Ralph Sampson took up the challange and made this replacement.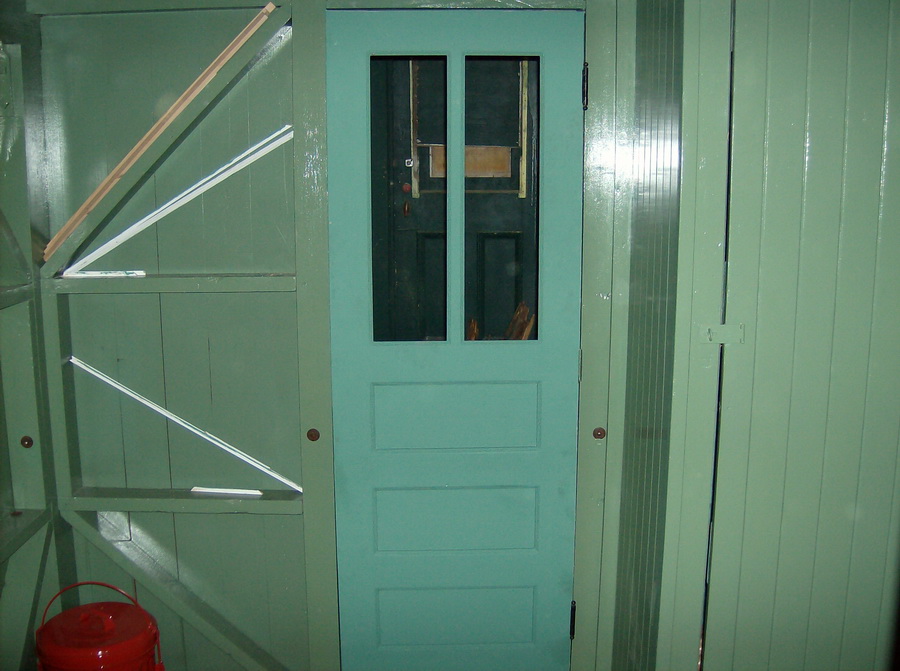 The door was installed by museum member Thom Wunder. Primer green was added before the door was put up.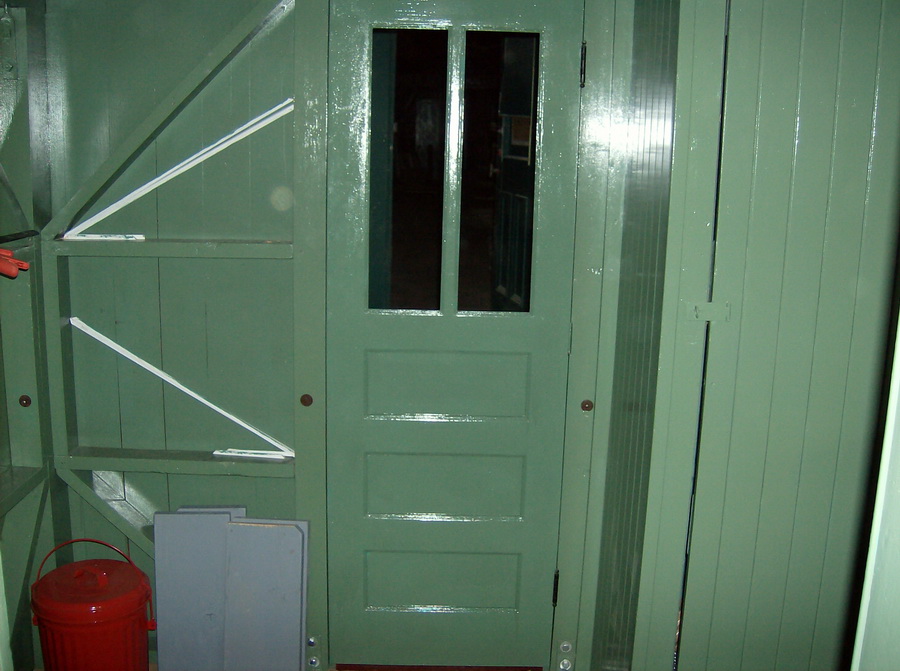 The door was painted green to match the interior. Hardware will go on next.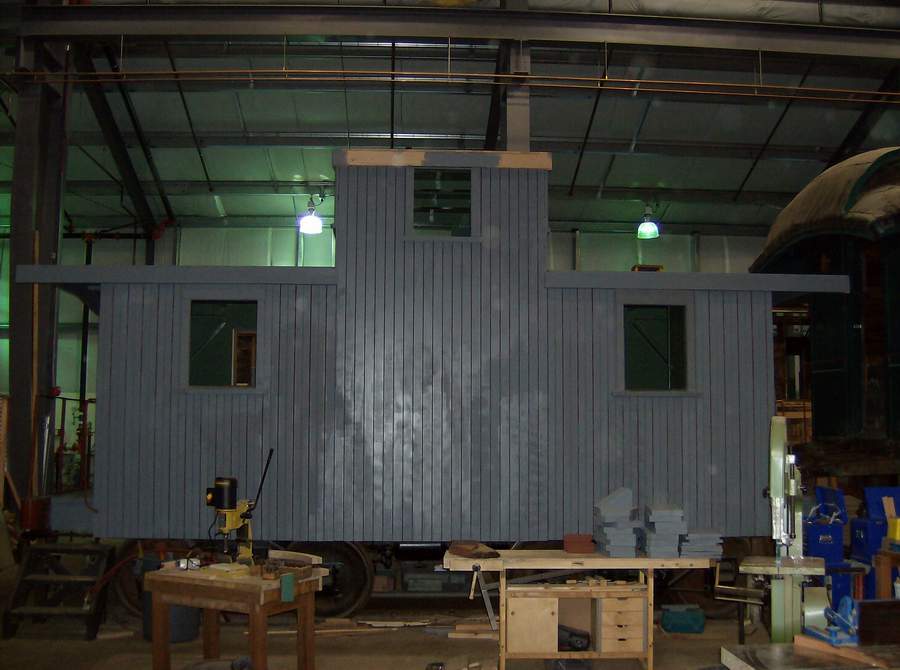 The windows and doors have been trimmed out and primered. A little more primer on the cupola side letterboards and the caboose will be ready for paint.