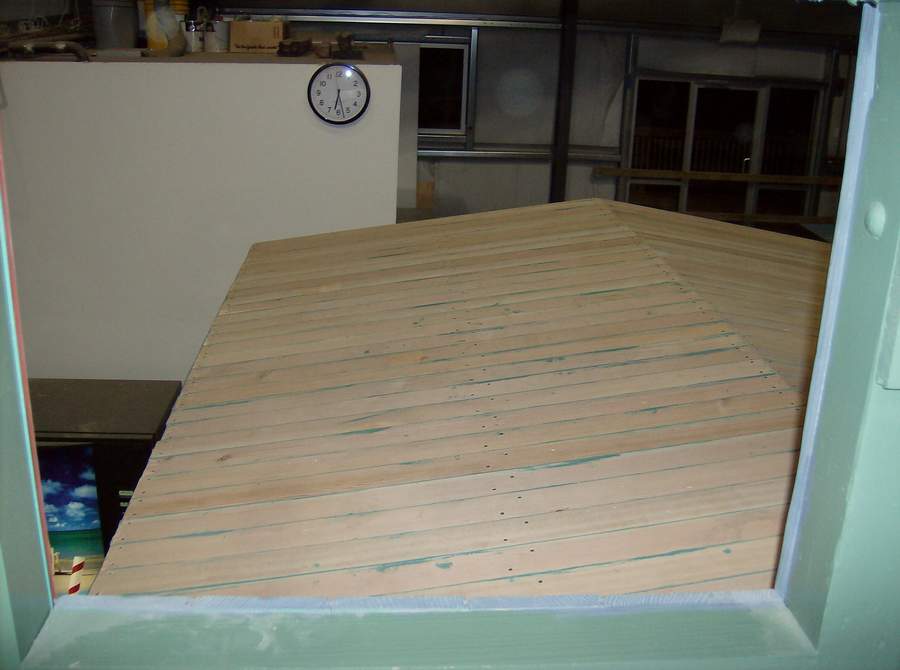 The B-end right side roof.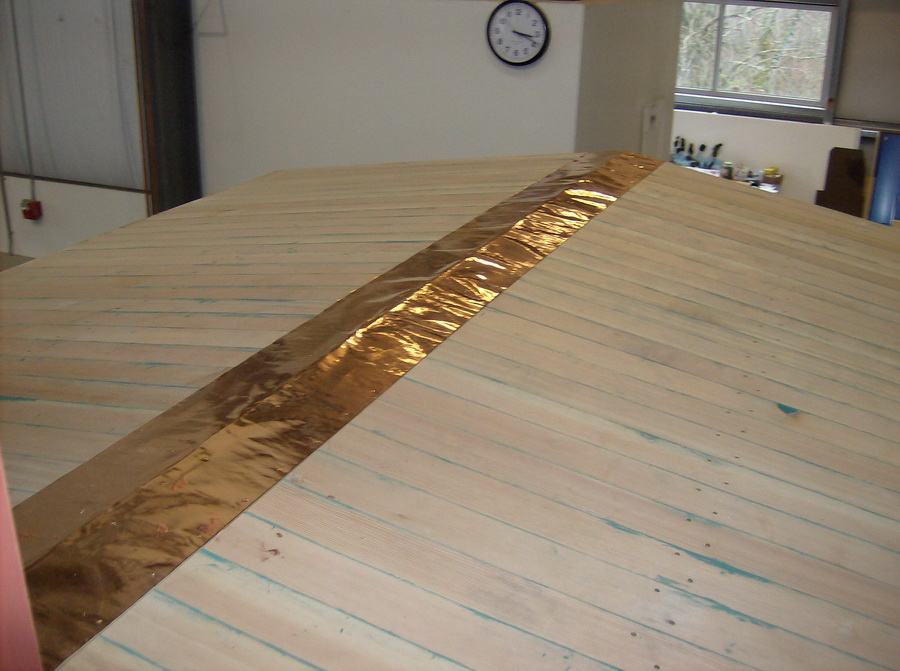 Copper flashing has been installed over the roof peak to help keep water out.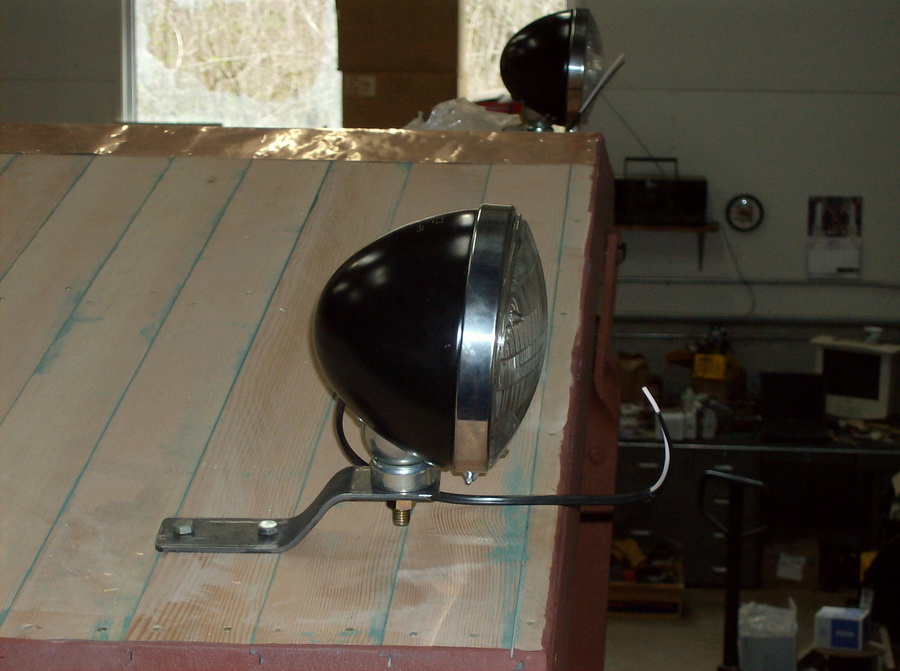 The lights on the roof corners are one of the distinctive features of the #001.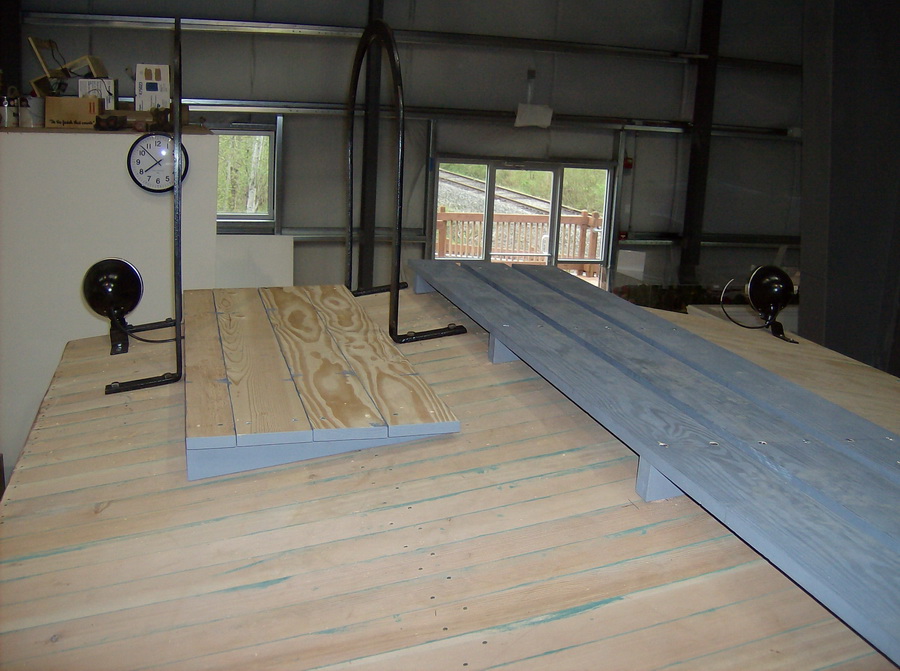 Here the B-end running boards, roof hand grabs, and lights are test fit in place.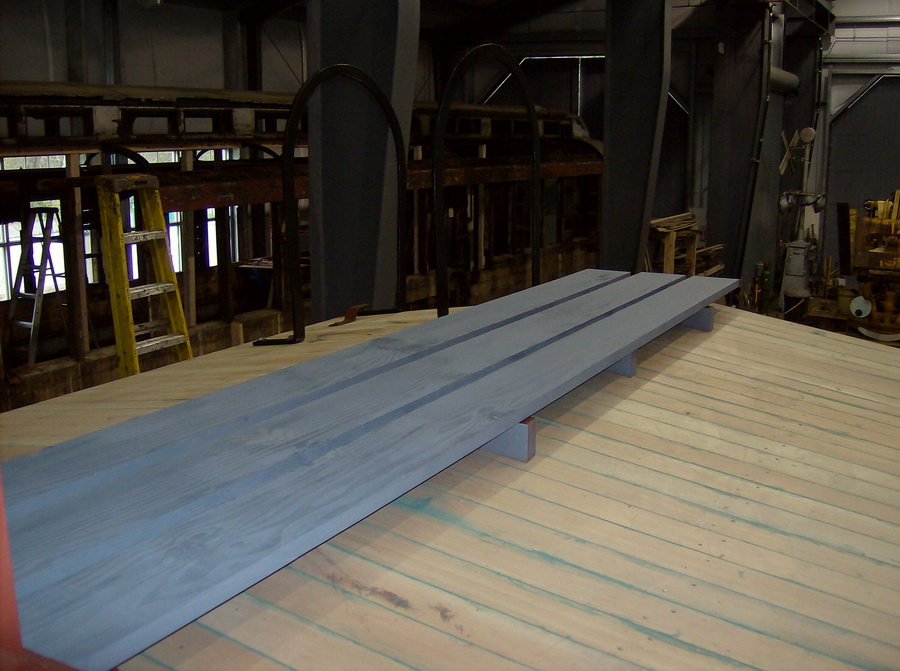 The same process will be done on the A-end.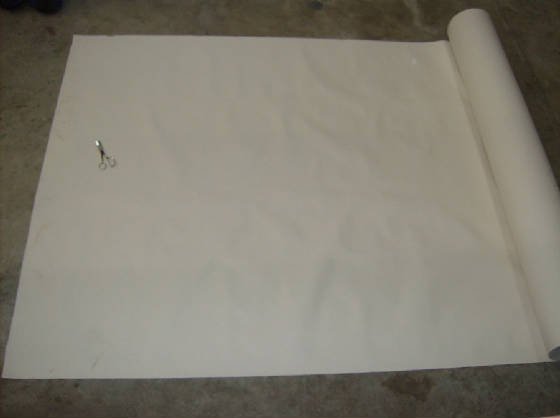 Heavy cotton canvas was used to cover the roof.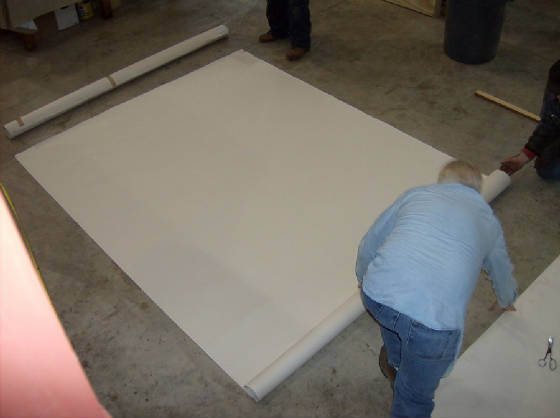 Here the canvas is being cut into a useable section.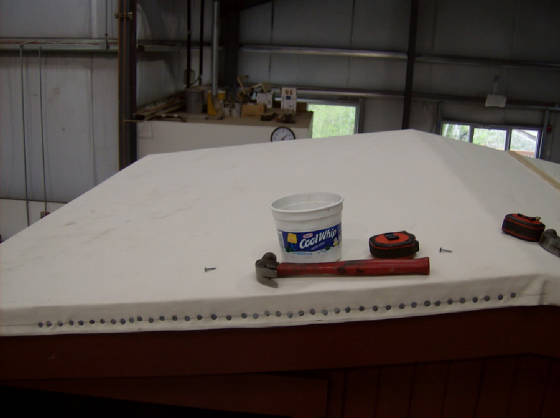 The canvas is folded under along the outer edge and then tacked into place.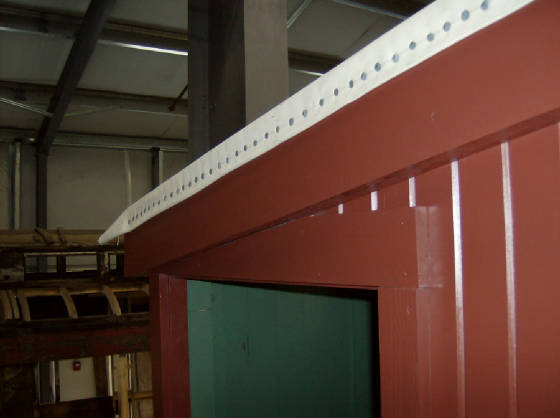 Looking along the cupola edge.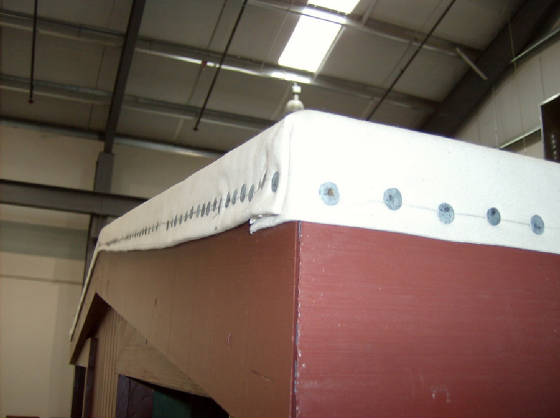 A simple fold and tuck is used at the corners.