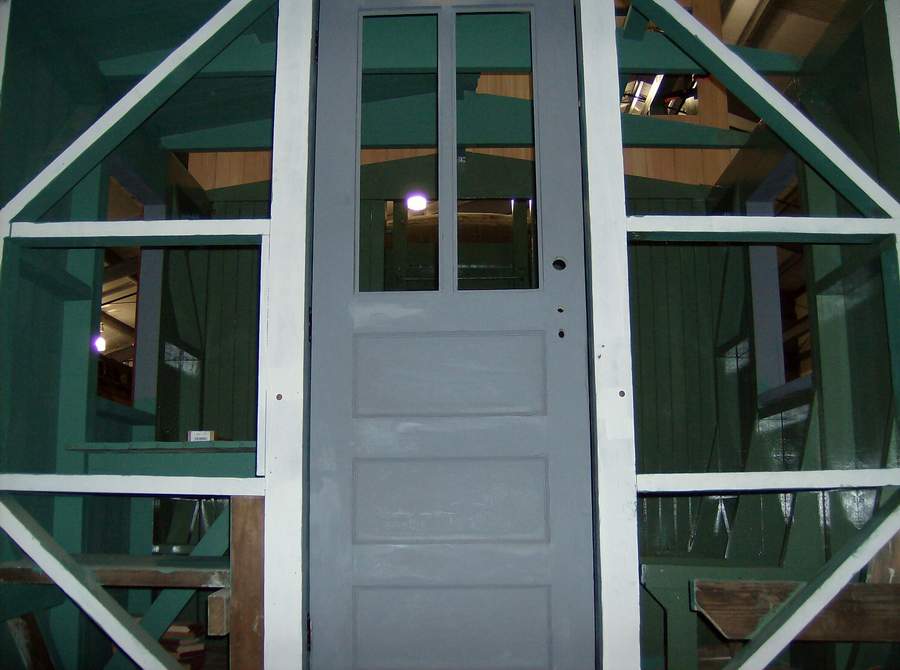 The door has been hung on the B-end.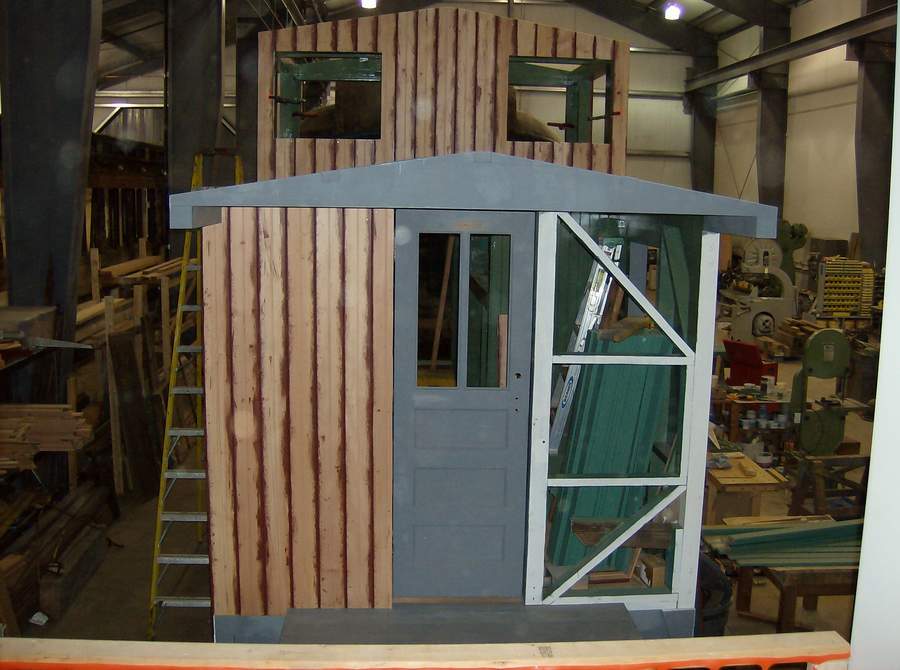 Siding has been installed to the left of the B-end door.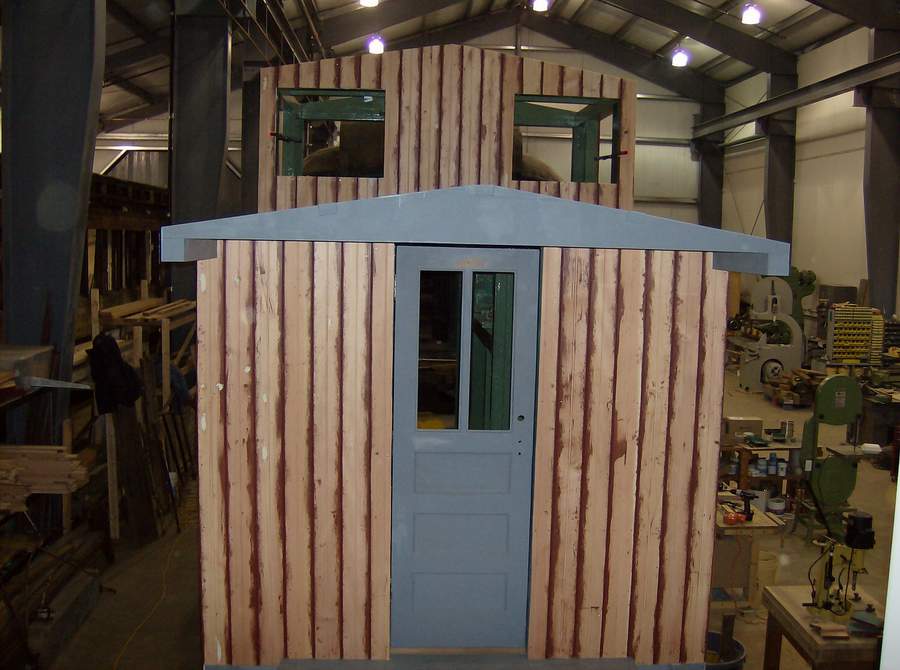 The siding has been installed on the B-end. With the door in place, the B-end is now enclosed - at least on the sides.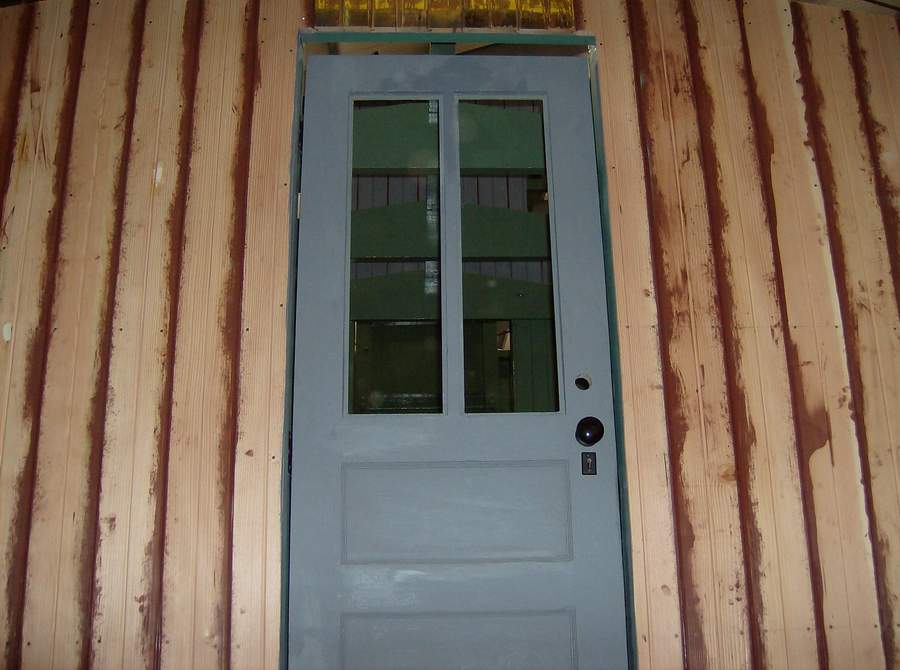 Door hardware has been purchased and installed. A deadbolt will be added later to the hole above the knob.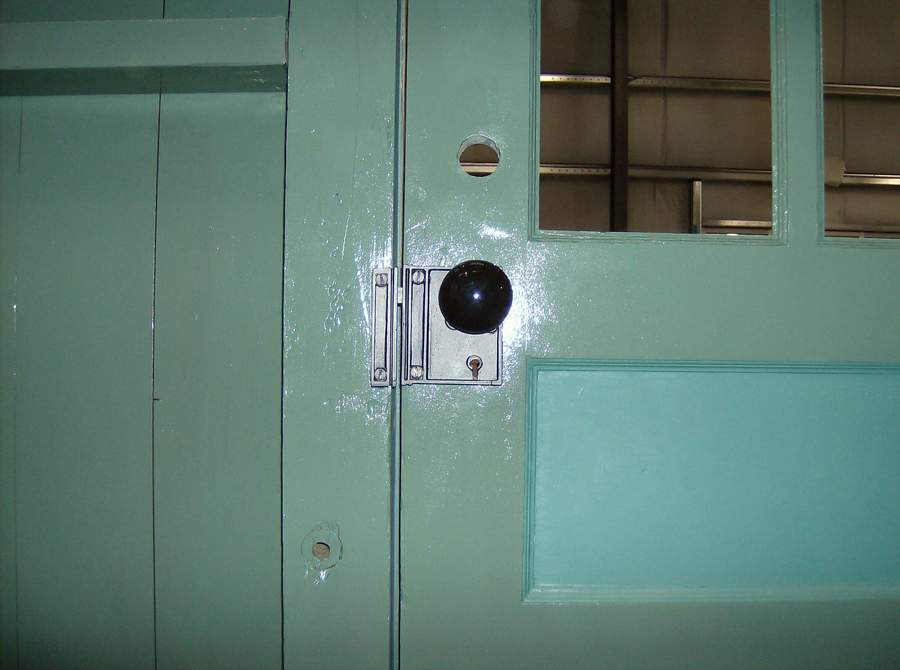 A reproduction rimlock was found and purchased for the caboose. It matches the original dimansions fairly close. The lock and catch will be painted green, the knob will remain black.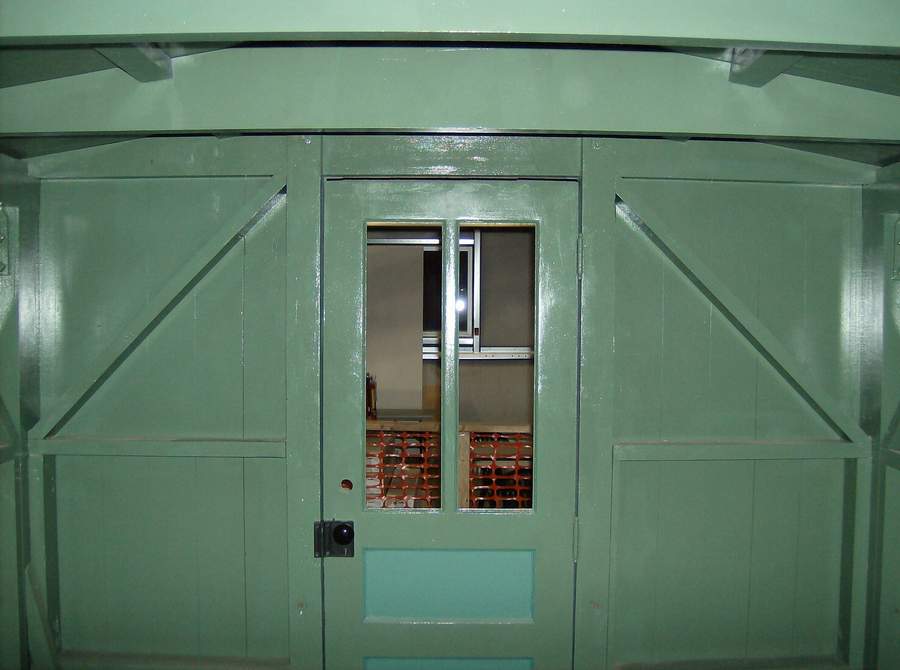 The door interior will be medium green with dark green panels.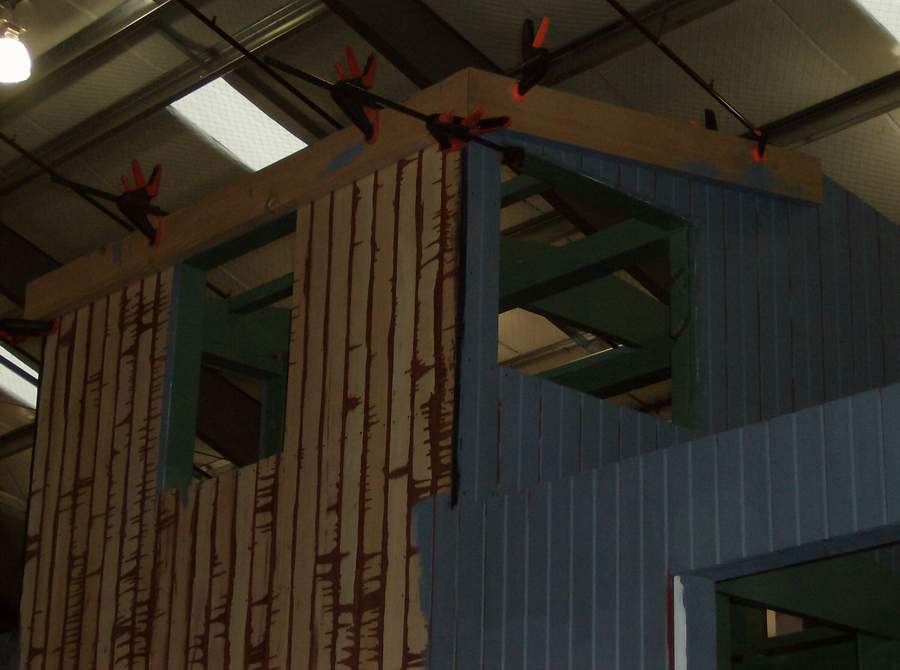 The letterboards for the cupola are being fitted up. These would be set aside so the body letterboards could be done first.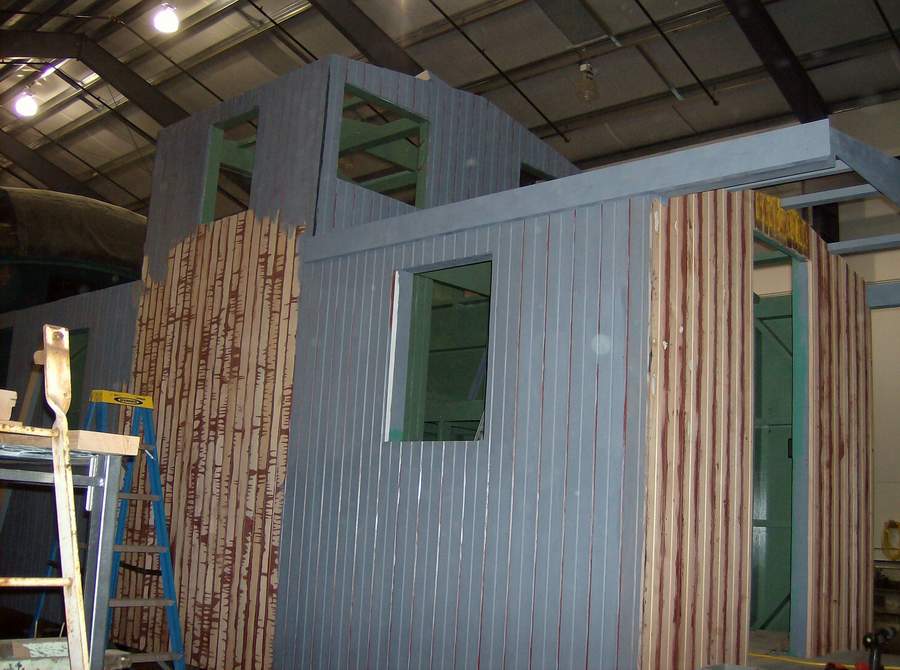 The first letterboard has been set in place.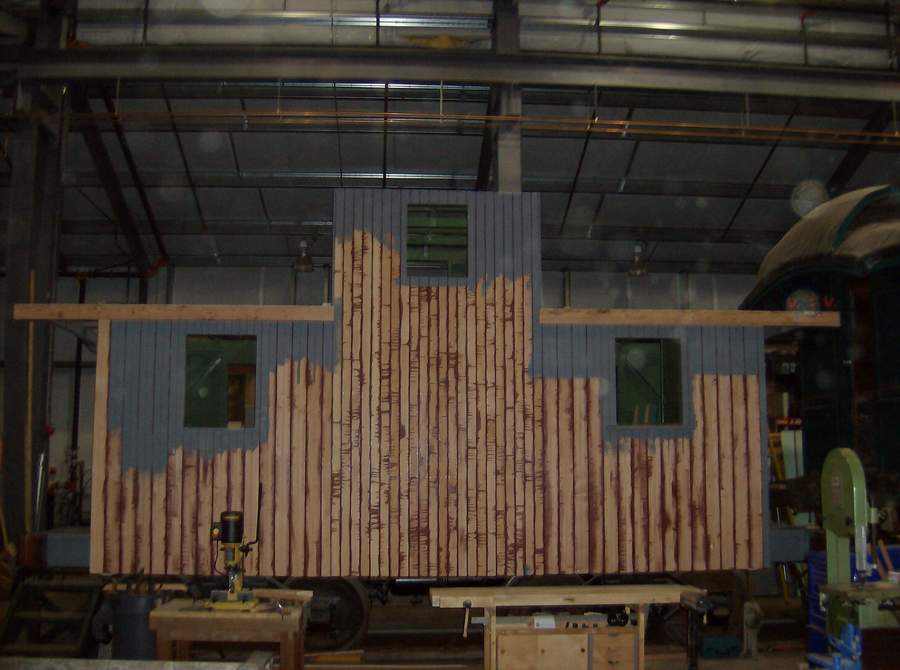 The right side body letterboards have been set in place. The end letterboards will go on next.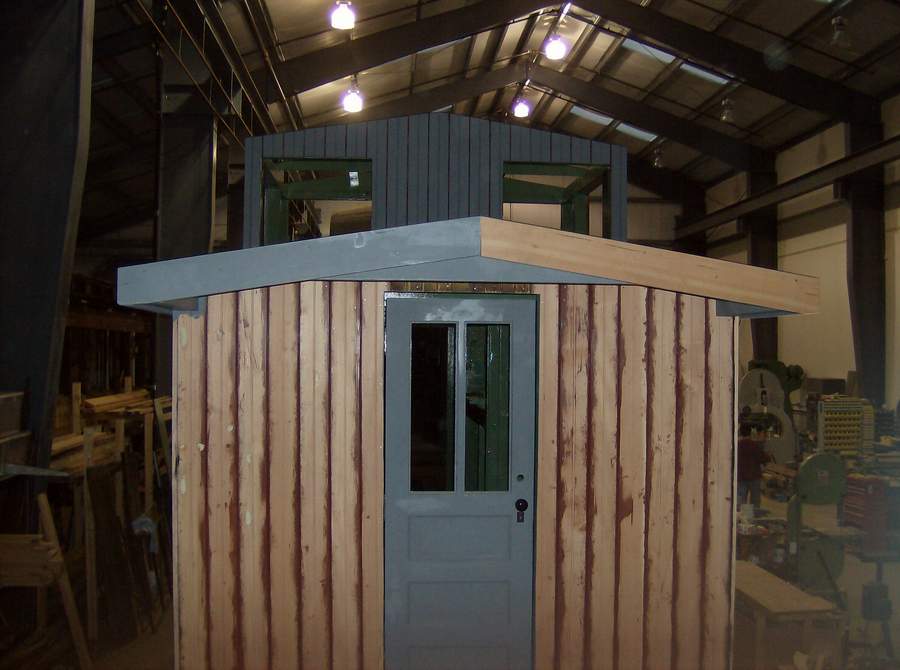 The B-end letterboards in place. The A-end is similar. With the letterboards in place, the roof can be installed.