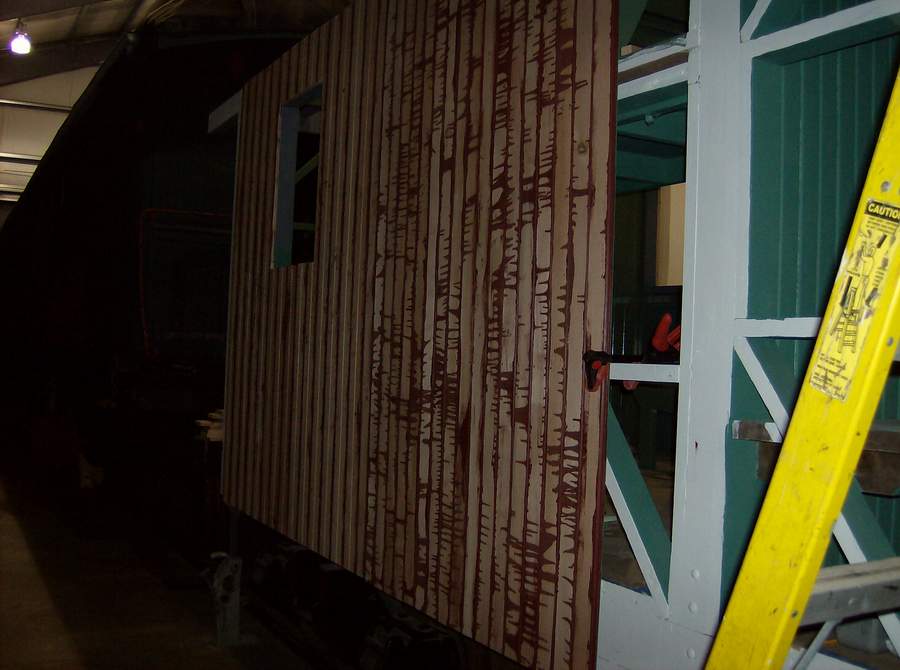 Siding is installed just over half way on the left side.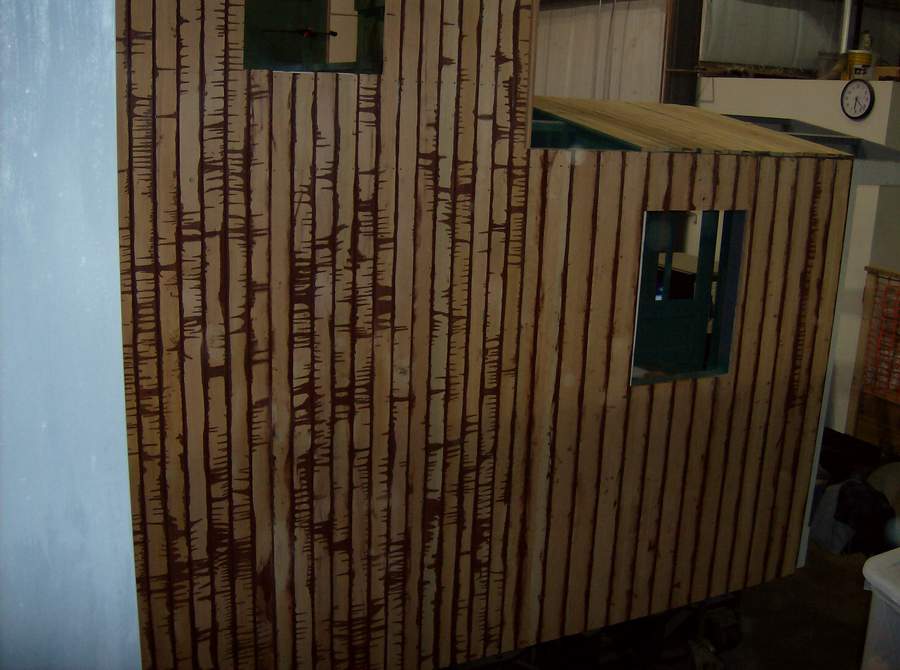 The second half of the left side has had siding installed.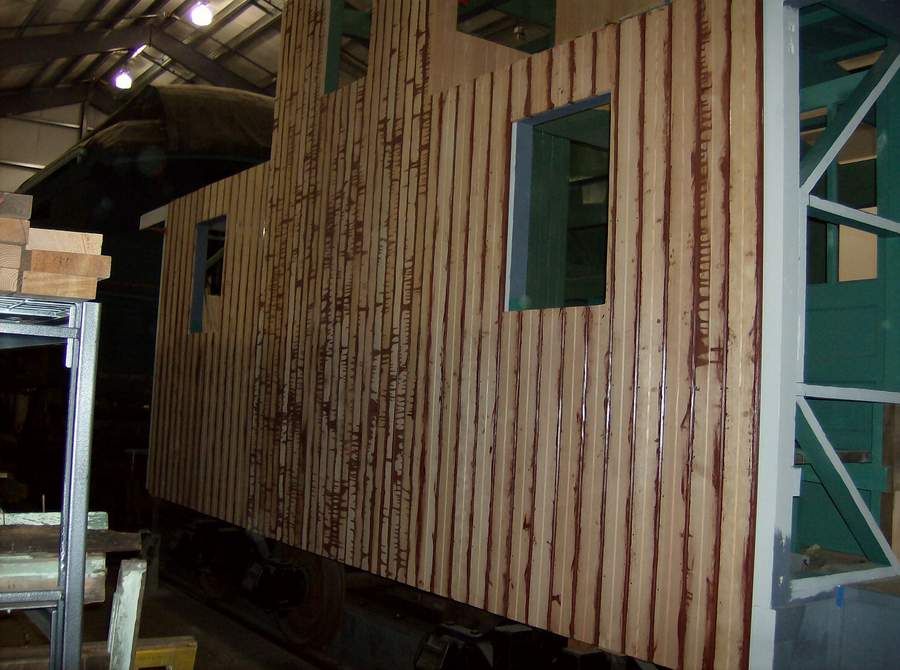 The left side with the siding installed. As on the right side, the last long piece will go on after the ends have been sided.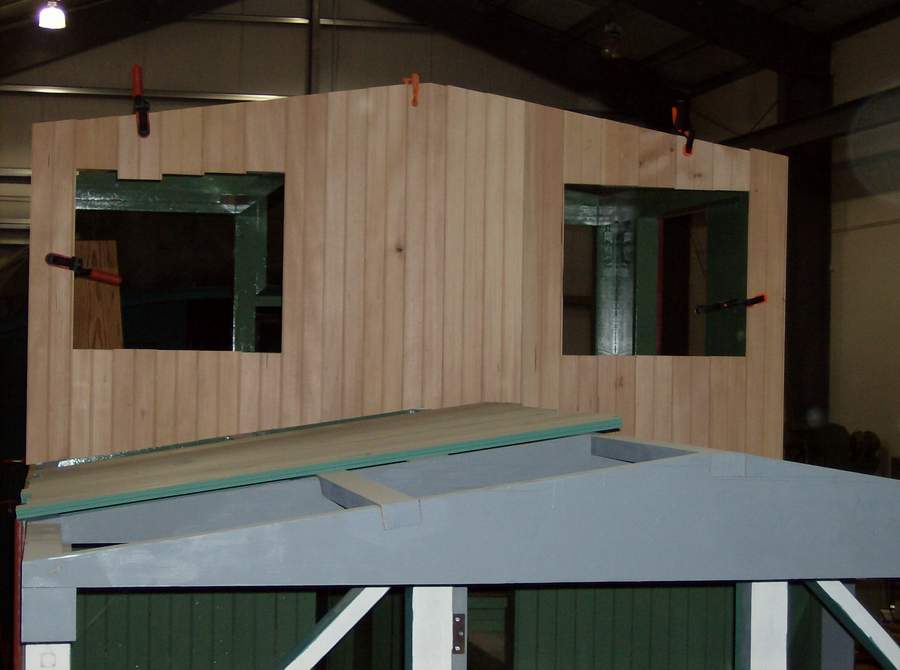 The cupola B-end face siding is being cut to fit before priming and installation.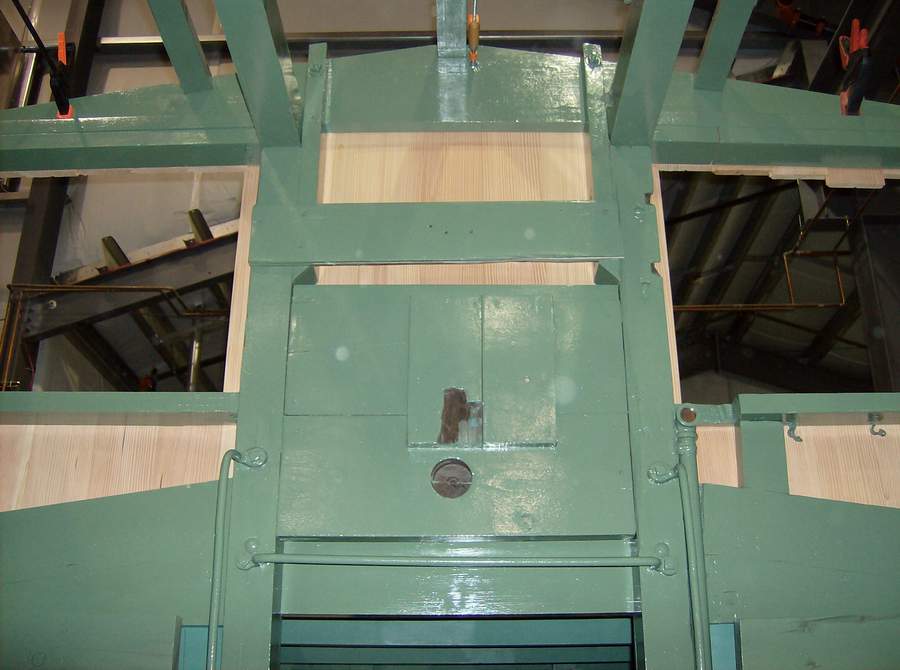 Looking at the cupola face siding from the inside.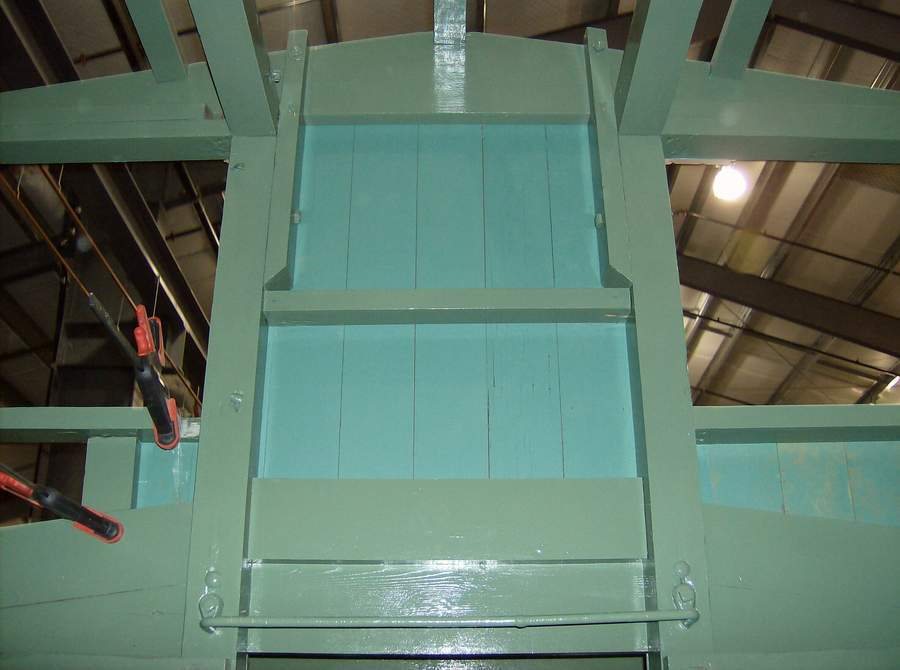 The siding is in the process of being installed.
The B-end cupola face siding has been installed.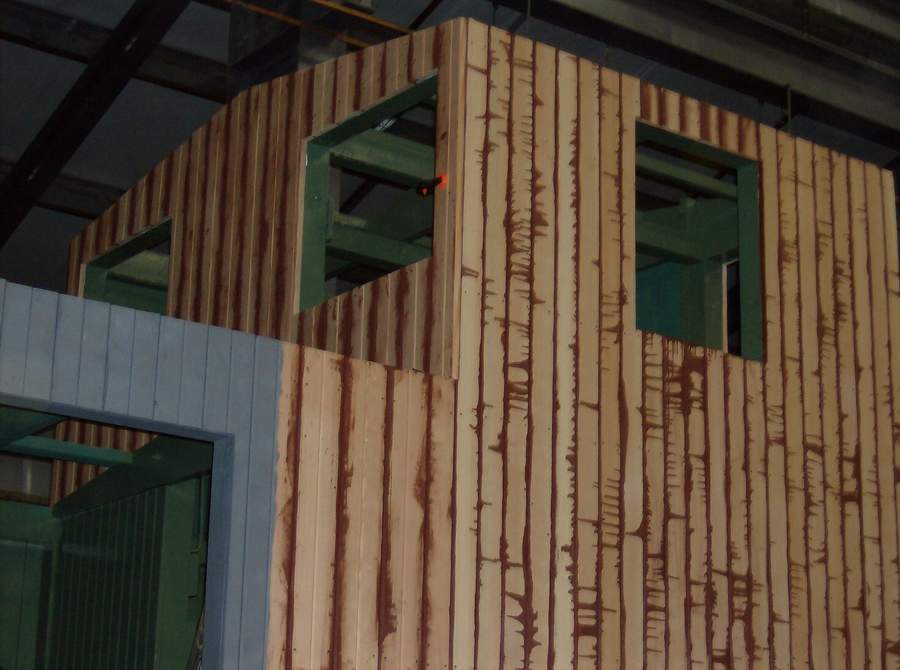 The side and face siding butt together at the corner.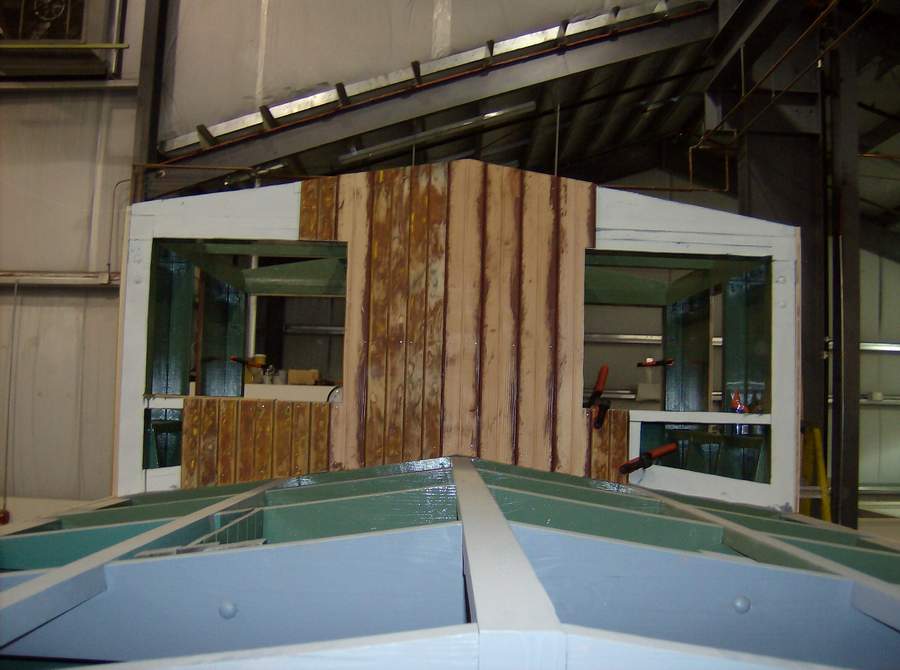 The A-end cupola face siding is going on. The reddish siding is original material.
The A-end cupola face has been sided.