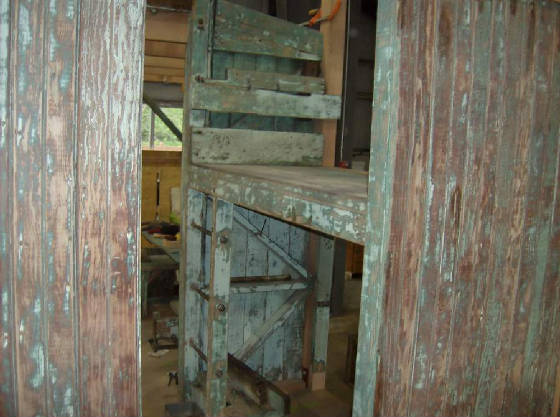 The left side cupola platform has been installed, along with the A-end, left side interior wall.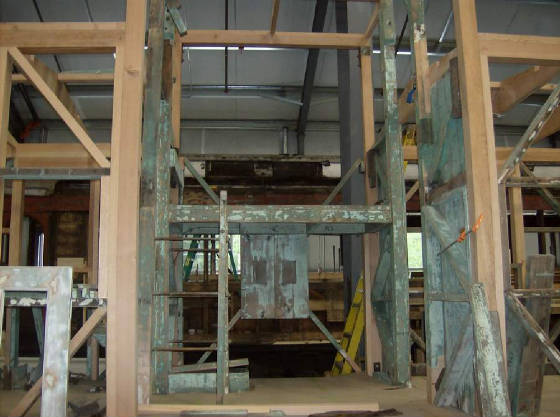 Looking at the cupola platform from the outside. The crossbrace has been set into place to check for fit. The electrical panel sits under the cupola platform (note the paint shadows where the breaker boxes were located.)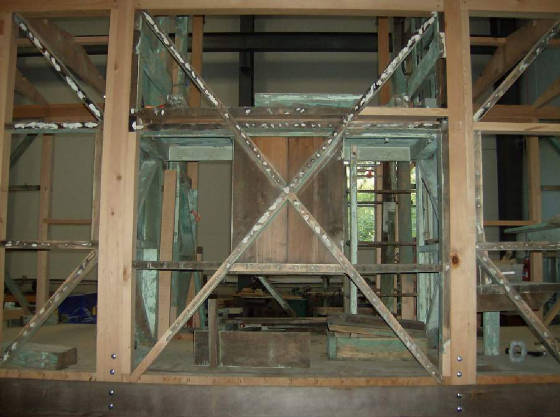 The left side X-brace has been installed. It passes thru notches in the back of the cupola platform. The unpainted back of the electrical panel can also be seen here. The floor has been notched to allow the X-brace to extend down to the frame.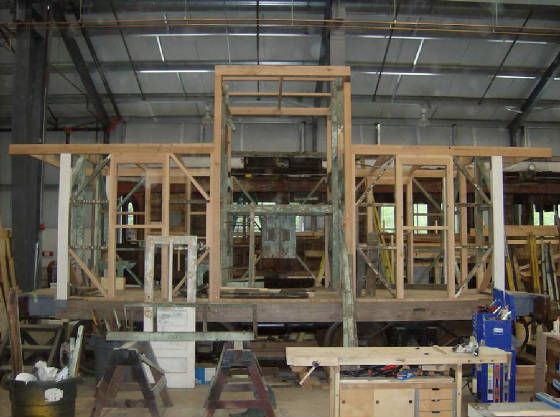 Overall view from the right side. One of the end doors is leaning against the frame.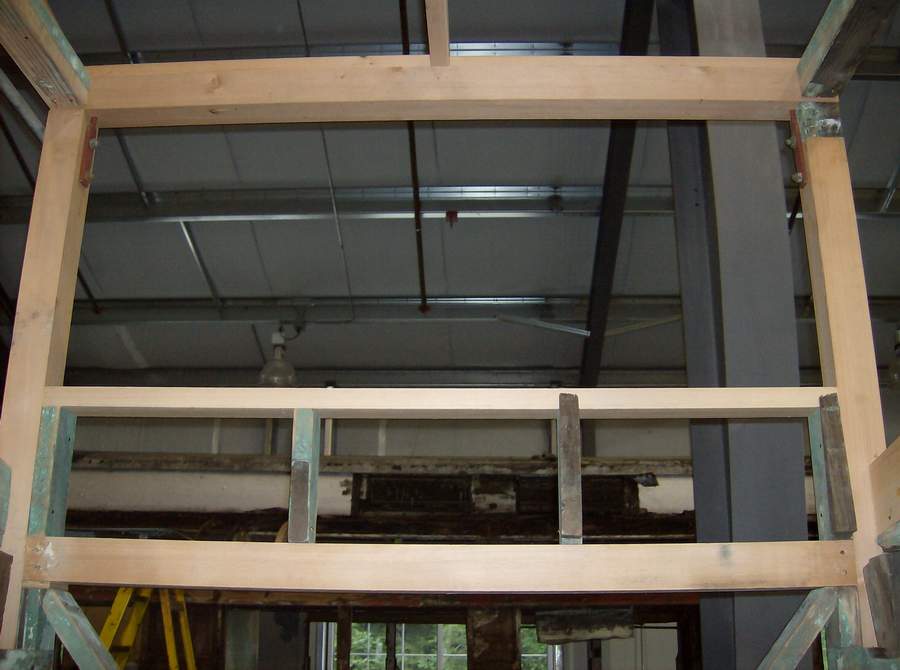 The upper left side cupola framing has been installed. The cupola window sill will rest on here.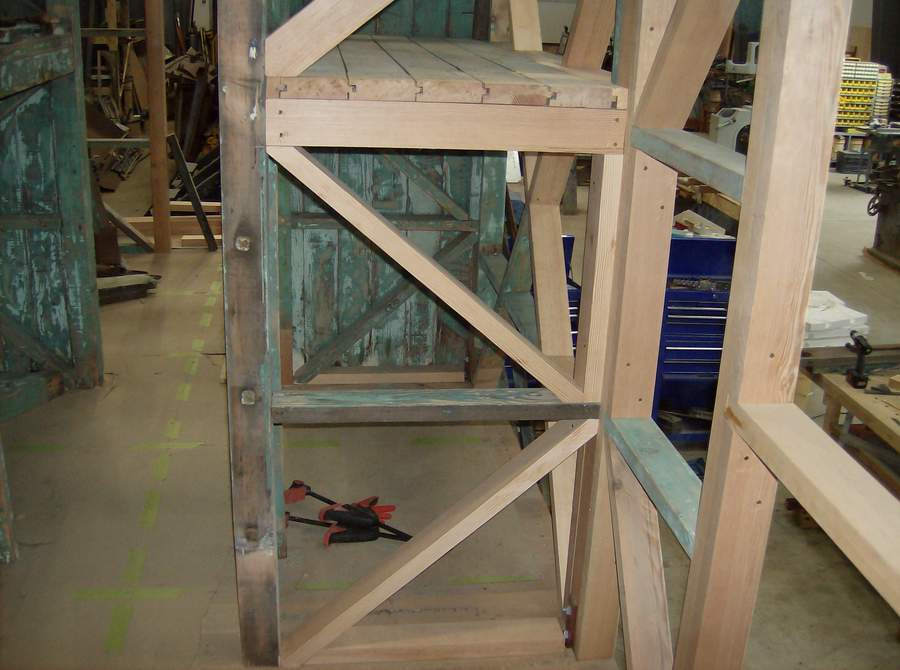 The last interior wall (right side, B-end) has been framed in. The right side cupola platform can also be seen in place.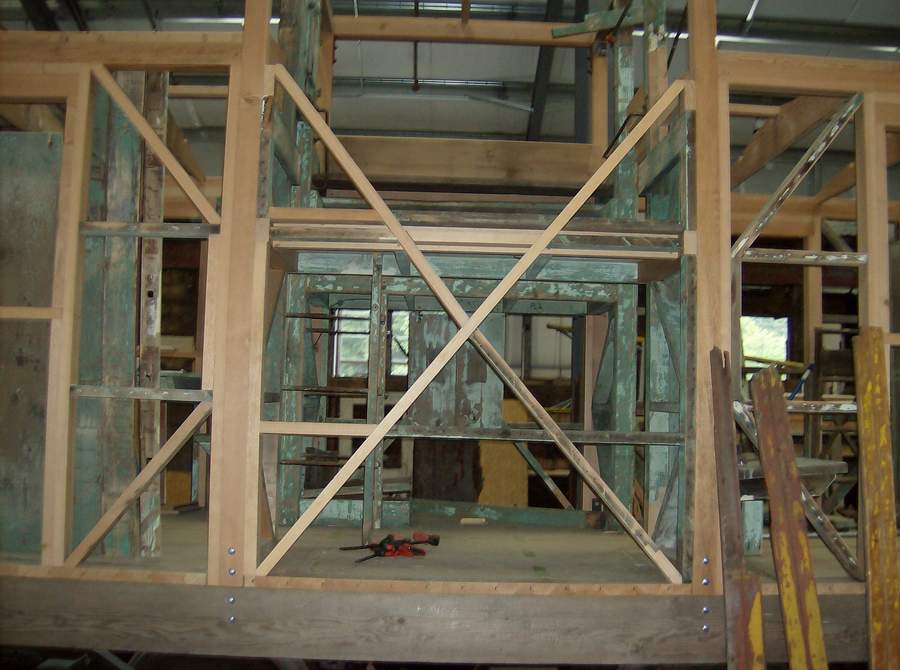 The right side cupola A-brace is in place. On this side, the X-brace only extends to the top of the floor.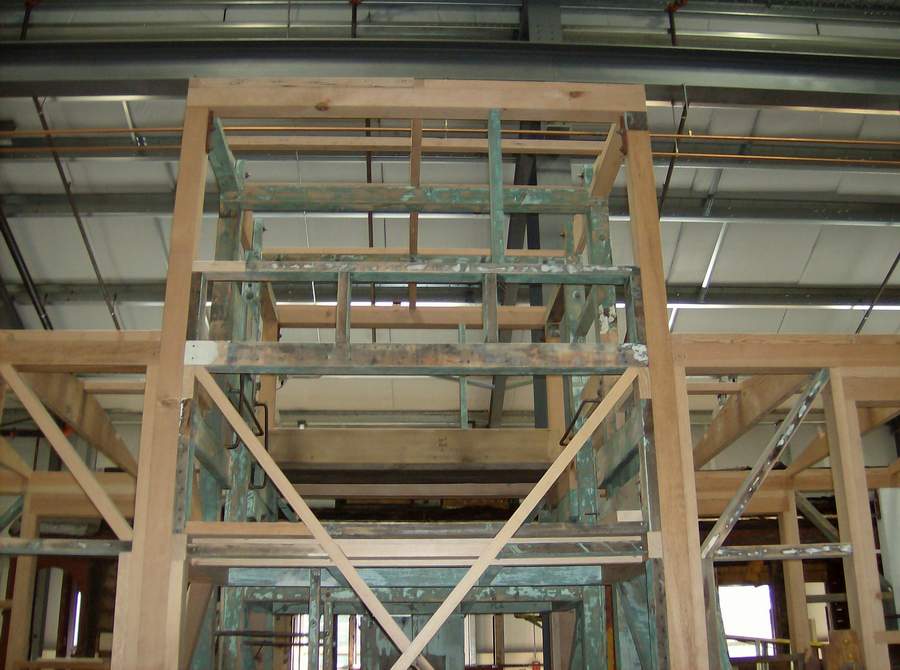 The right side upper cupola framing has been installed. This completes the major framing of the caboose. Also seen here are the two 'head knocker' 4X4s that span the middle of the cupola. And on the other side is the seat back and seat.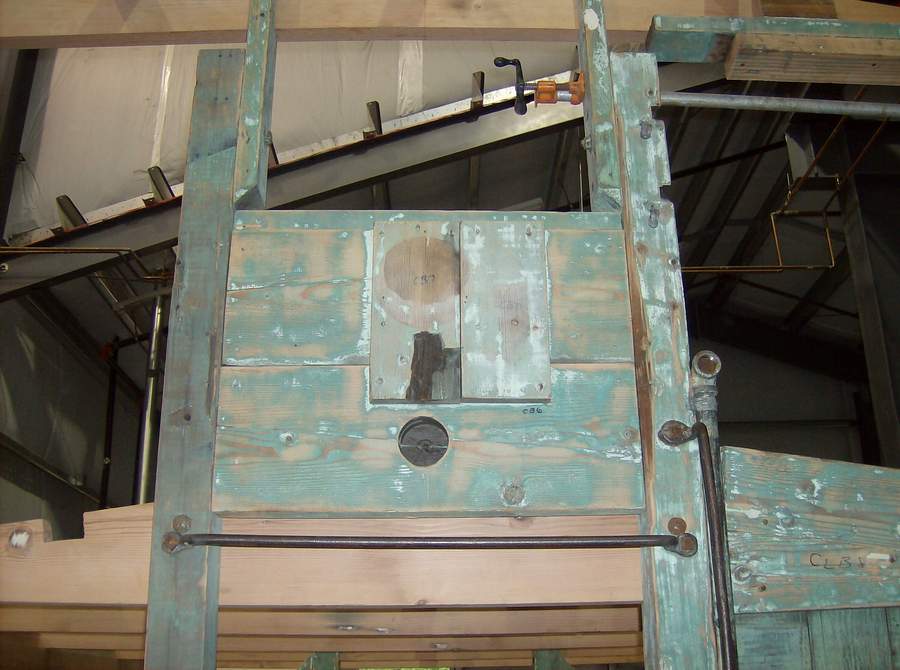 This is the air guage panel on the B-end of the cupola. The air guage was mounted at the top, where the circular paint shadow is. The air dump valve was located at the bottom, where the round hole is. A tee in the middle connected everything.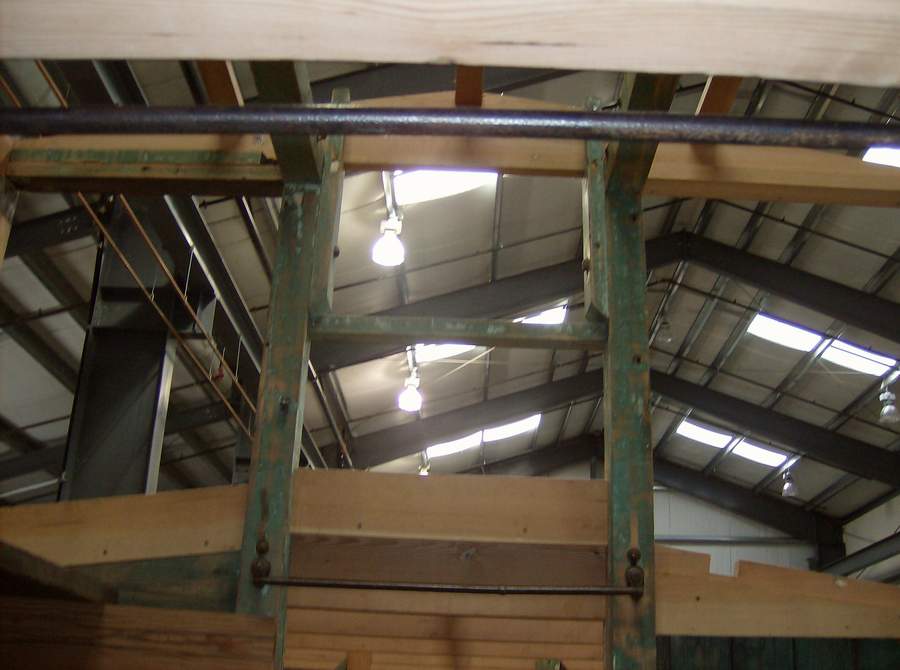 The A-end side of the cupola is much simpler, with just a brace connecting the two interior posts.