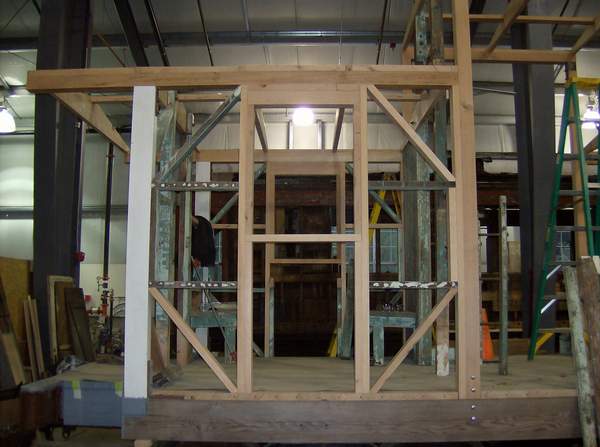 The B-end, right side wall has been framed up. Note the lack of original pieces. This wall section had the most damage.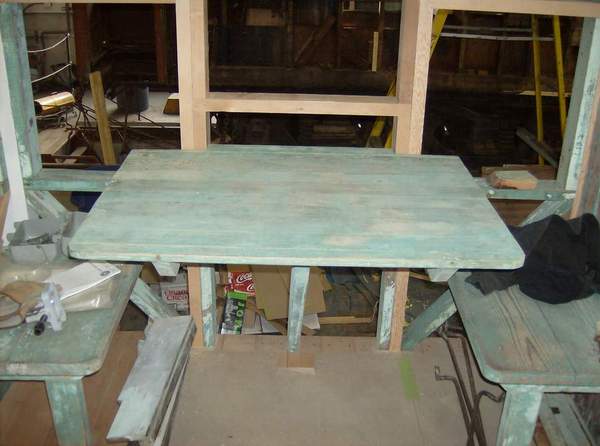 Here the table and both seats are in. This area is nicknamed "the office."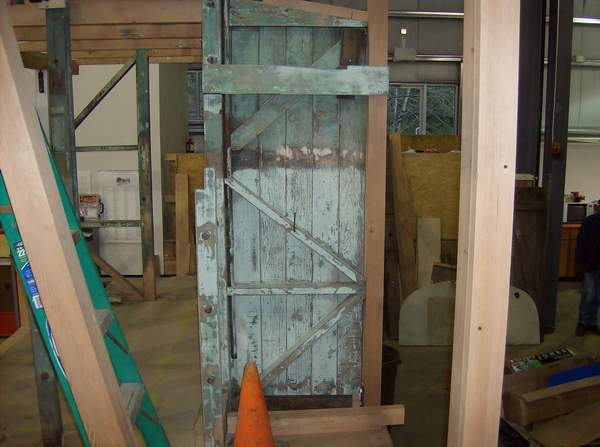 Looking at the back side of the wall section. The airline runs from the floor up to the guage and dump valve at the top of the cupola.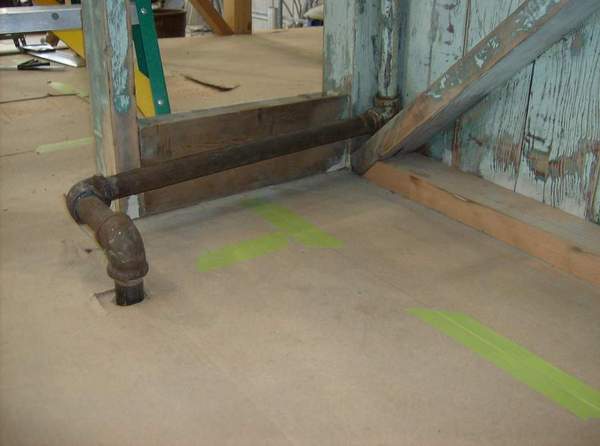 This is the cupola air line. It will eventually be covered by a box like structure.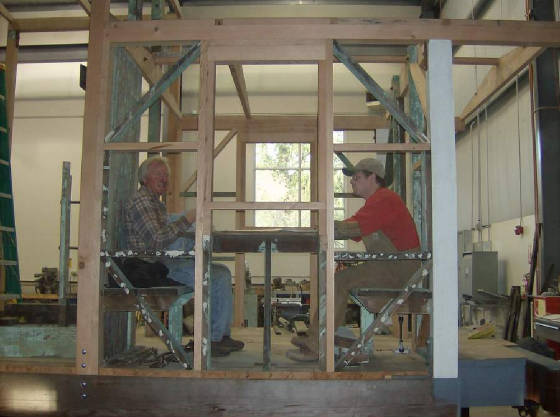 Rich and Dale talking in the newly restored 'office.'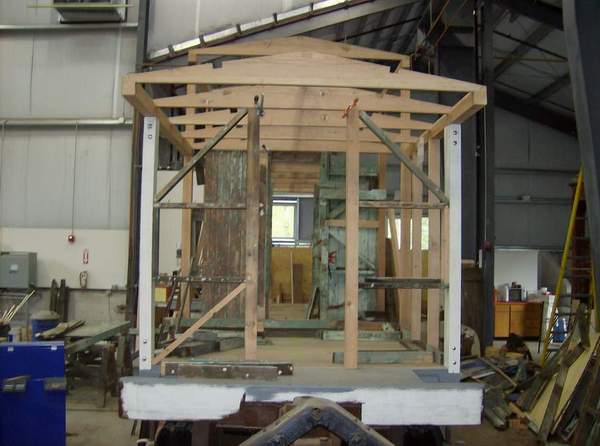 The A-end wall is nearly complete. The pieces on the platform floor need to be sanded before they are installed.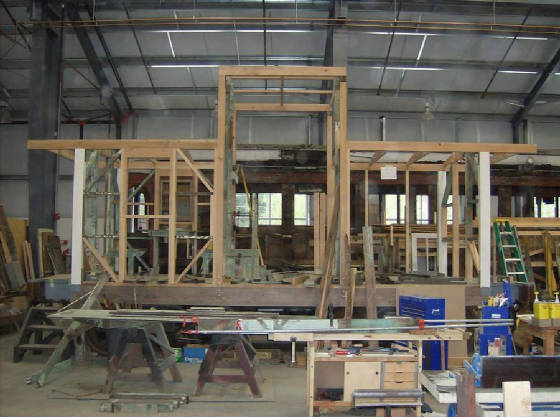 An overall side view showing work done to date. Another interior wall section (on the saw horses) is being repaired.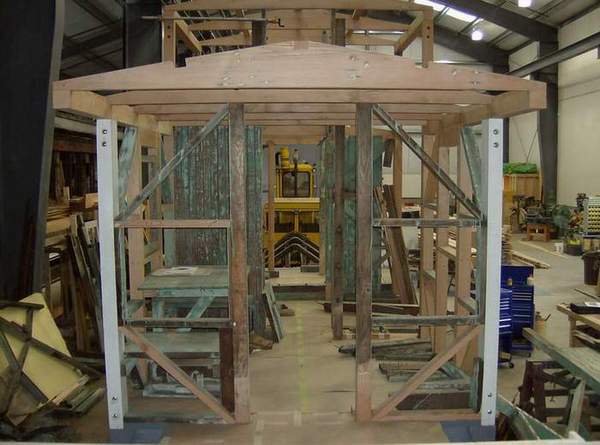 Looking into the B-end of the caboose. Work is progressing at a steady pace.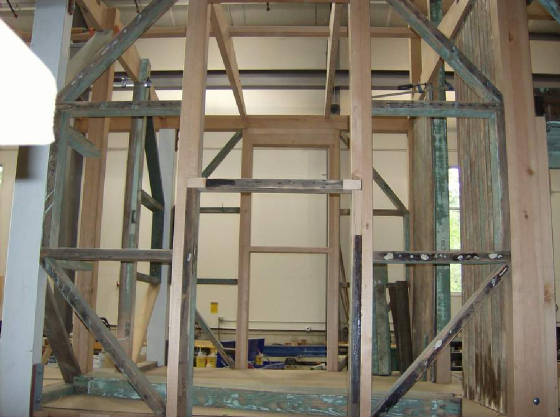 The A-end, left side wall (LSA) has been framed in.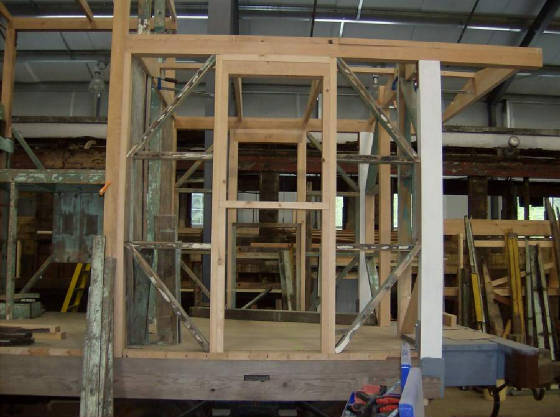 The A-end, right side (RSA) wall has been framed in.