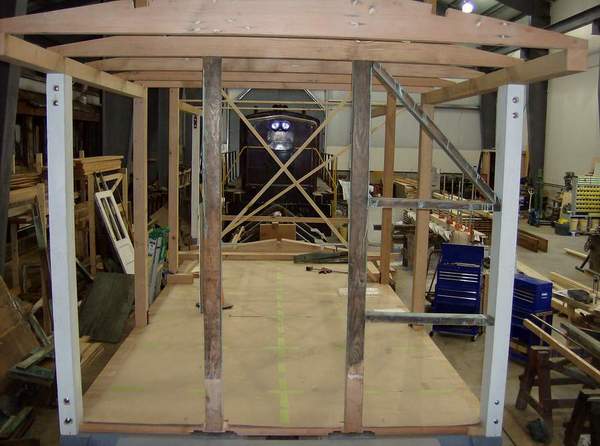 The two original B-end door posts are being test fitted.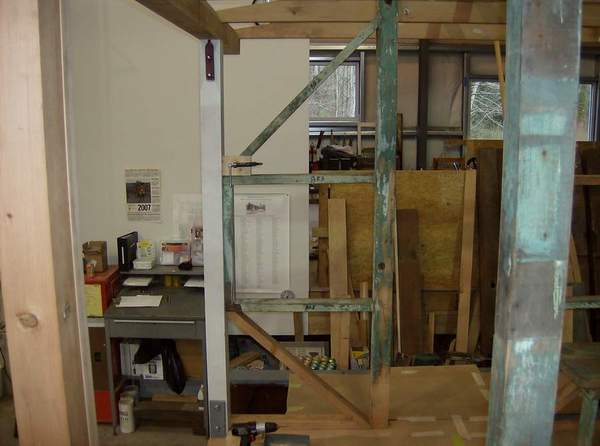 The B-end, right side wall has been installed..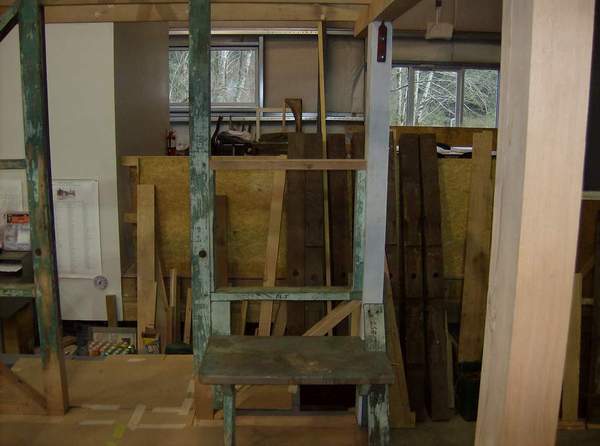 The B-end, left side wall is about 80% complete. The seat is built into this section of wall.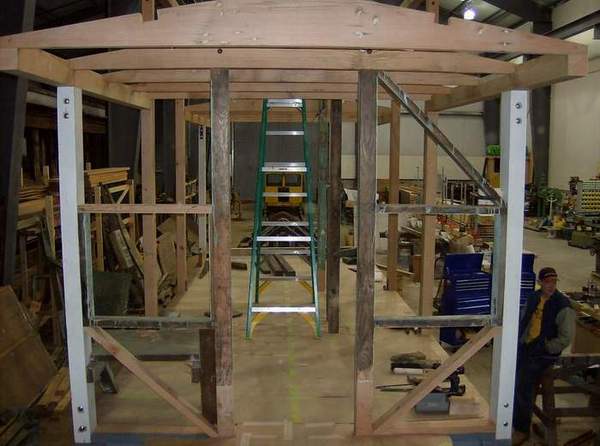 A look at the B-end wall framing as it is installed.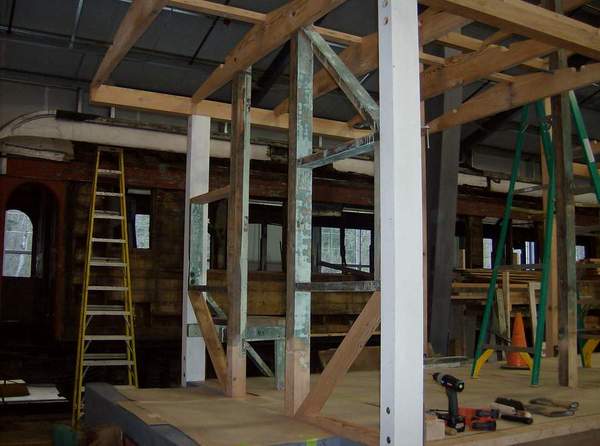 Another look at the B-end wall framing.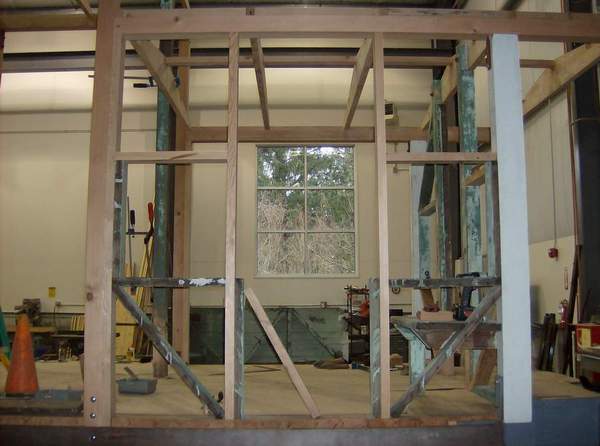 The left side, B-end wall framing installation has begun. By coincidence, the building window in the picture is where the caboose windows will be.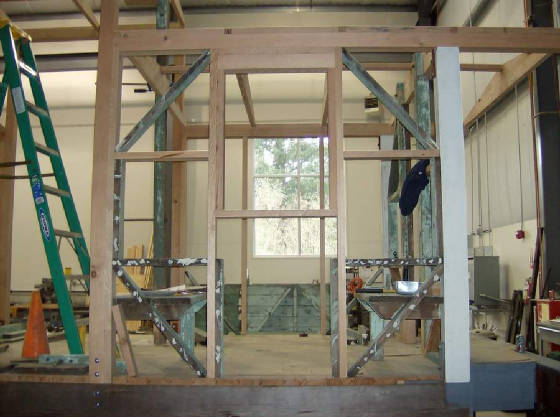 The window opening has been framed up.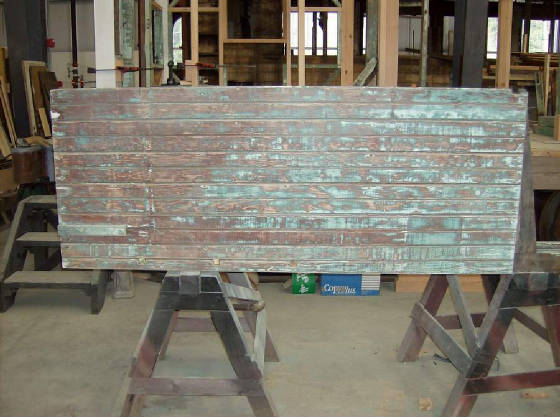 The first interior wall section is being readied for installation. It has been repaired and sanded.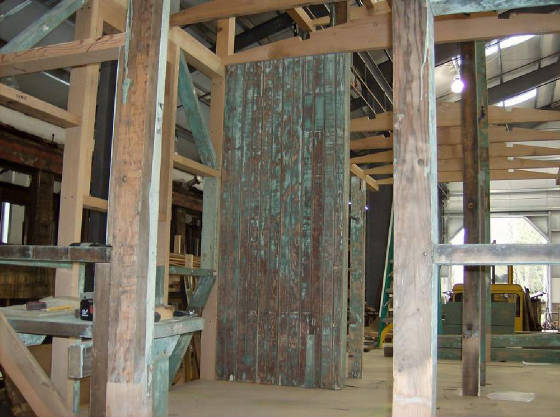 The wall section has been put in place.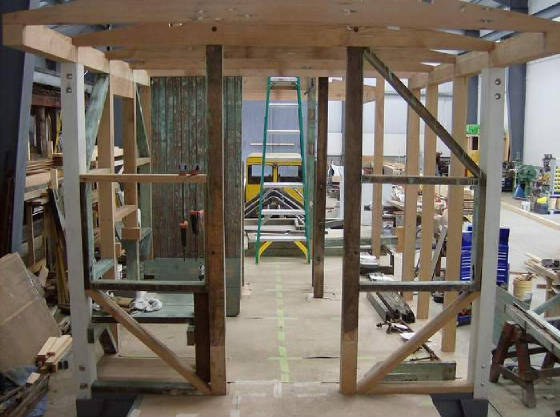 Looking into the B-end, the interior is starting to take shape.