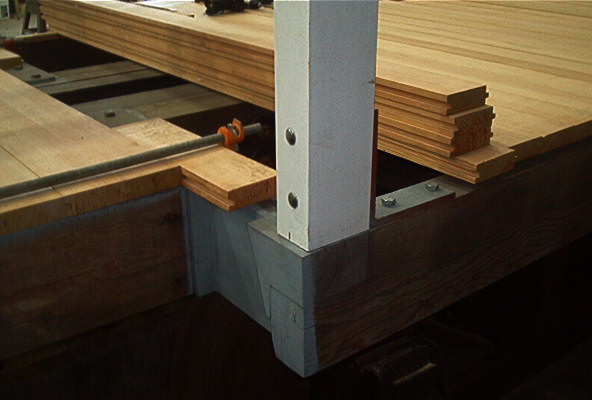 The first corner post has been mounted to the frame. Two carriage bolts attach the post to the L-bracket.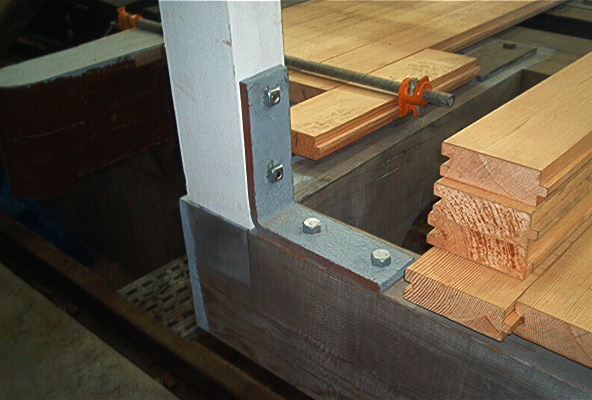 Here the L-bracket can be seen. The two hex-head bolts will be replaced with square headed bolts once they arrive.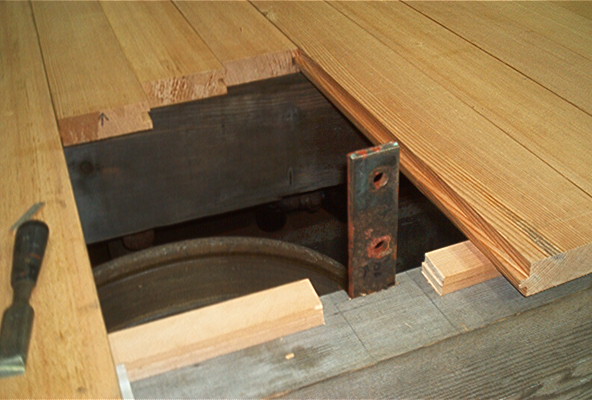 A cupola post anchor is being test fit into a notch chisled into the frame.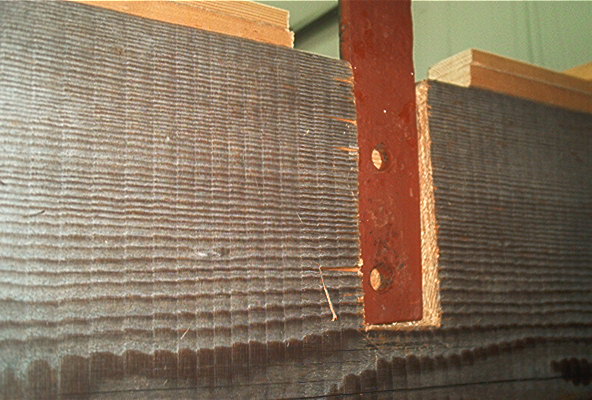 The anchor in the notch as seen from the inside of the frame.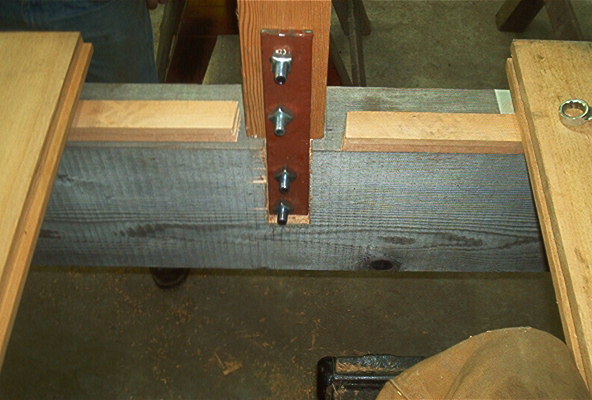 Looking at the anchor bolted to the frame and a cupola post.
A wall stud has been nailed to a cupola post. The stud will support a wall side plate.
One post with stud attached has been mounted to the frame. Dale C. helped steady the post while it was bolted on.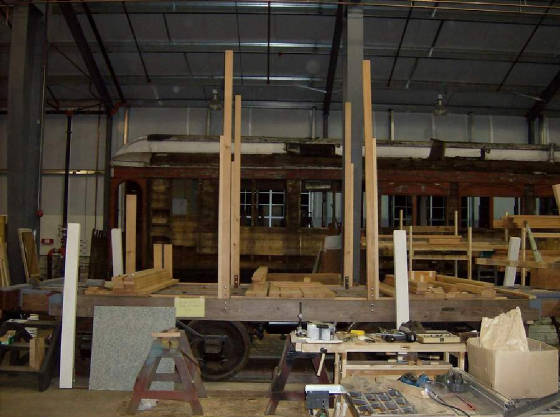 All four exterior cupola posts are in place, each with a wall stud nailed to it.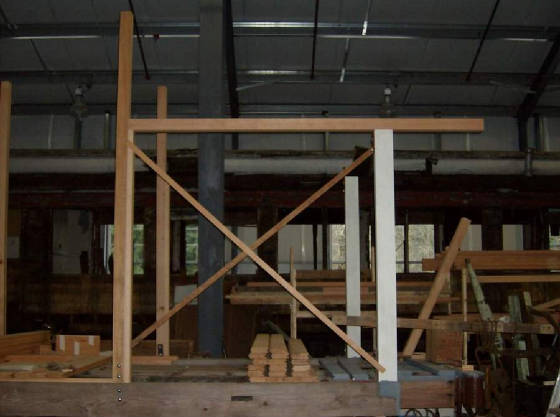 The first side plate has been installed. It is bolted to the corner post with the bracket and nailed to the cupola post.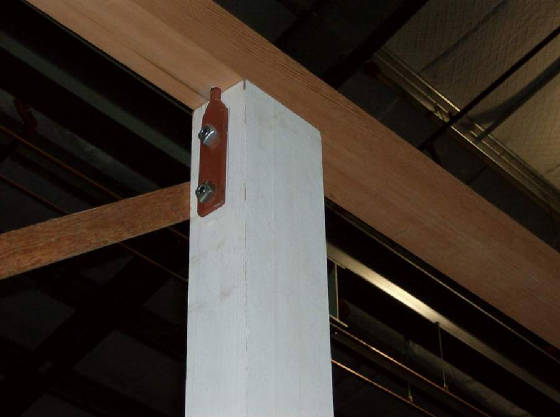 Here is the bracket that holds the side plate to the corner post.