Some of the parts to be remade or replaced include the brake arm supports, the brake arm pivot hanger, the brake arms, the brake rods, and the brake beams(which will be covered later.) At this time only the brake arm supports and the brake arm pivot hanger have been made. These need to be bolted through the frame. These were done first to facilitate the addtion of the car flooring. The other parts can be added later as time permits. These parts were made by Rich W., Dickey H., and myself. The brake arm pivot hanger is currently bolted together, but will be riveted once the museum has the capability to do hot riveting.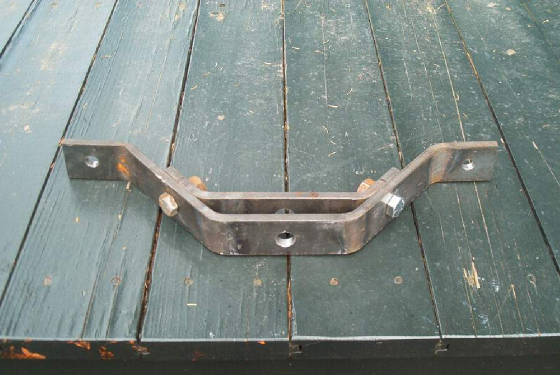 A new pivot arm hanger was made to replace the long gone original.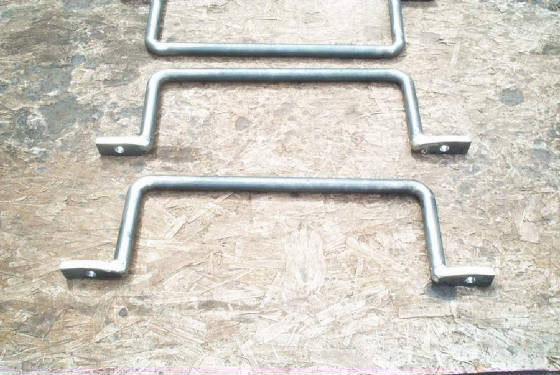 New brake arm supports were also made.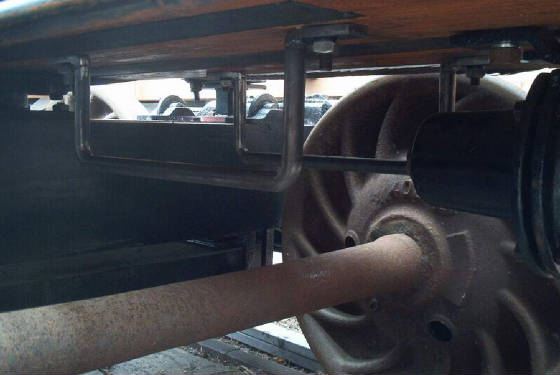 The new brake arm supports in place.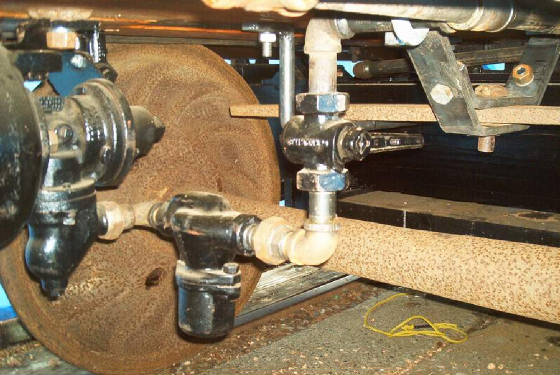 A moisture trap and cut out valve are between the main air line and the triple valve.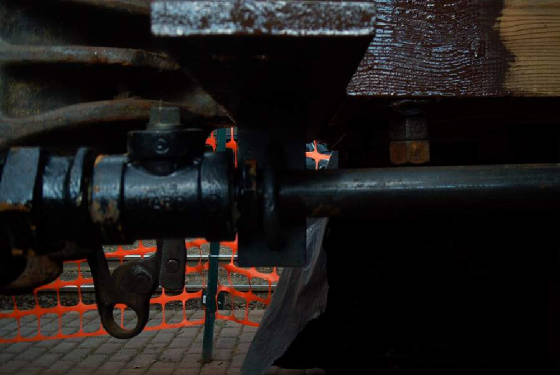 The air line is secured by a U-bolt bolted to a simple L-bracket.