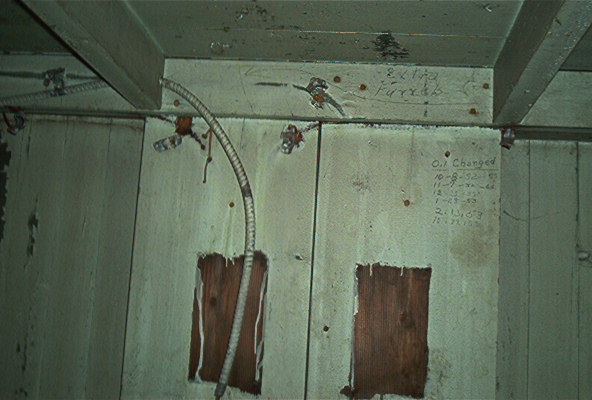 Looking at the electrical panel. There were two knife switches here, one for the interior lights and one for the exterior tractor lights on each corner. This panel was installed at a later date, probably during the cupola rebuilding. If you look carefully, writing can be seen. Oil change dates(for the generator) were written on the right side of the panel. Above that is says 'extra furrels.'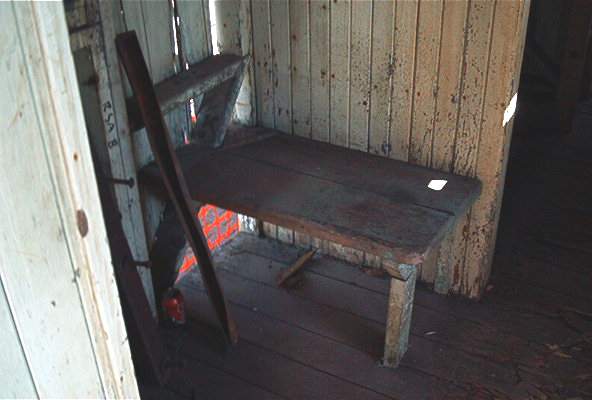 One of the benches in the caboose. This one faces the closet and is across from the stove. It was saved intact. The closet is to the left.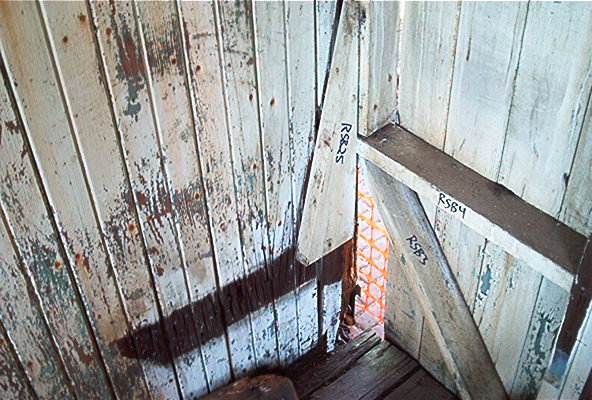 The ghost of the bench seat support can be seen on the wall. Above it is the back rest support. This bench ran from the cupola wall to the end wall on the B-end, left side, across the aisle from the desk and two seats. Also seen is the letter/number combination asinged to each frame member or major item.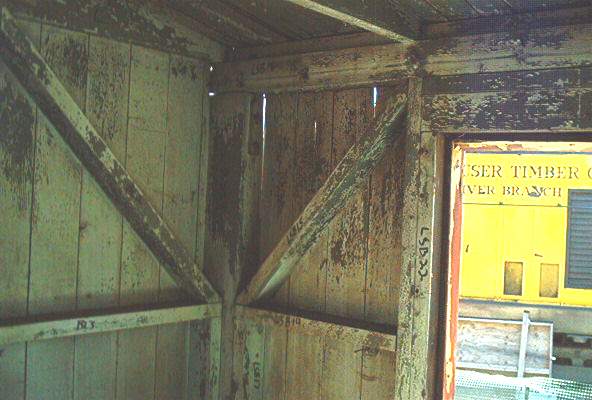 Looking at the corner framing of the B-end, left side, just above the table and seats. Through the window is Weyerhauser White River Branch FM H12-44 #1. The two worked together in the 1950's.