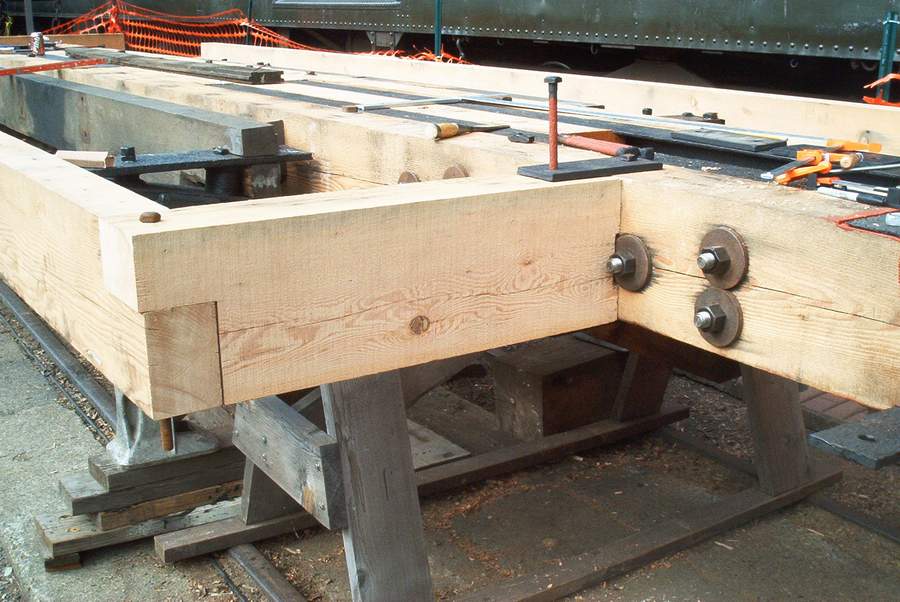 A body end sill has been set in place to check the fit. The red bolt on the right will hold the sill to the two steel plates.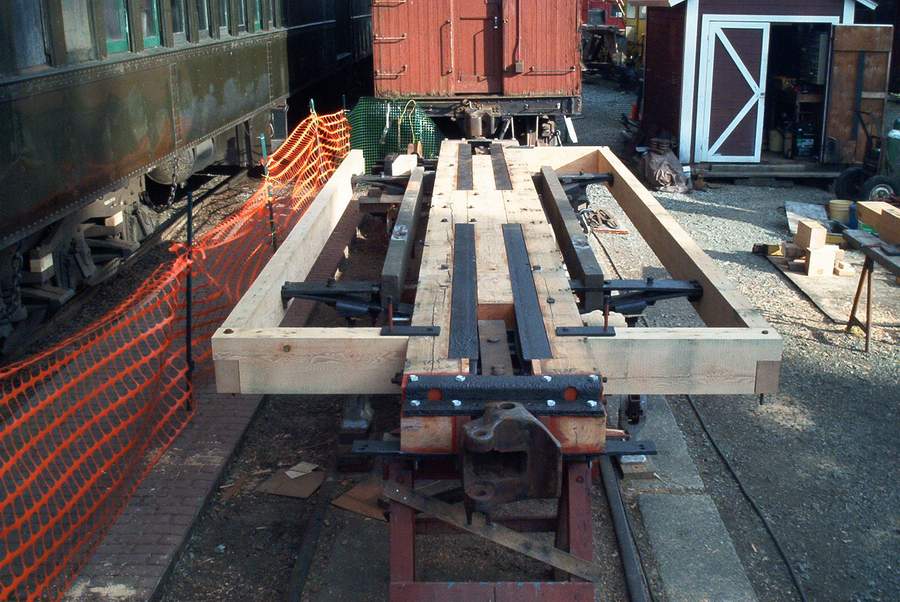 Three of the four body end sills set in place. They will be bolted into place after a bit more work is done to them..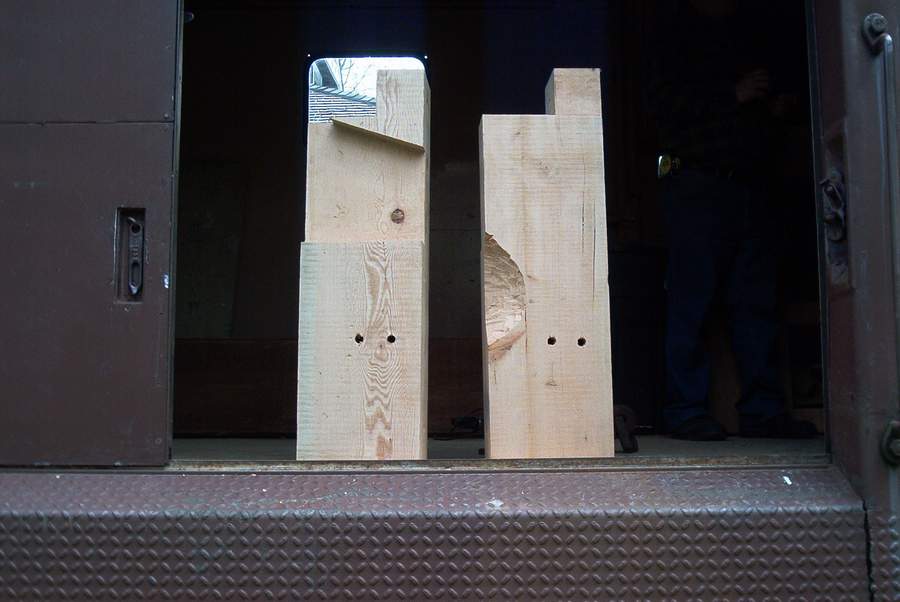 Each body end sill has a large notch on the front side for the step risers. The back side has a rough gouge to clear the wheel flange. This gouge is copied from the originals and is intentionally rough in appearance. The two holes are for the brake beam hanger brackets.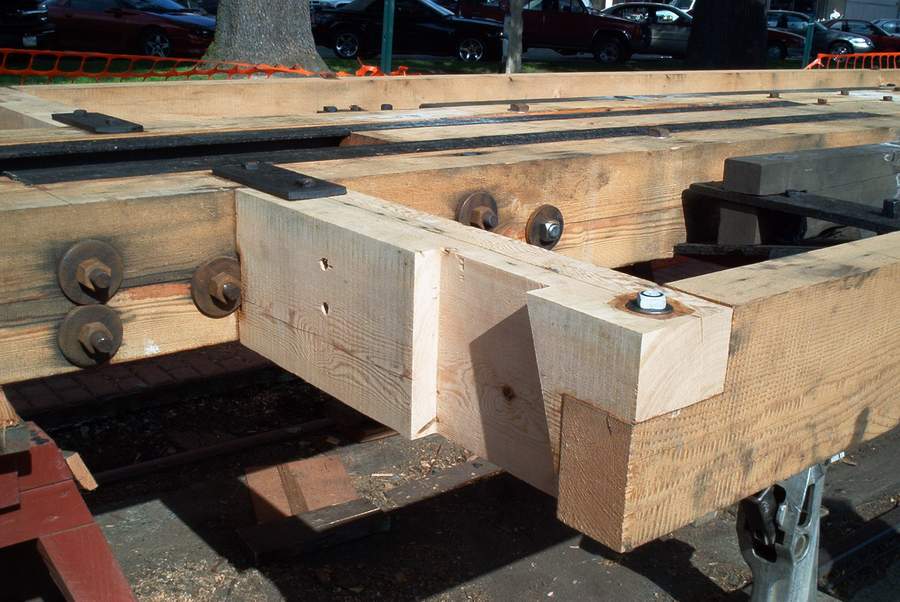 A body end sill bolted in place. Only two bolts secure it to the frame. The floor will add strength and stability to the corner.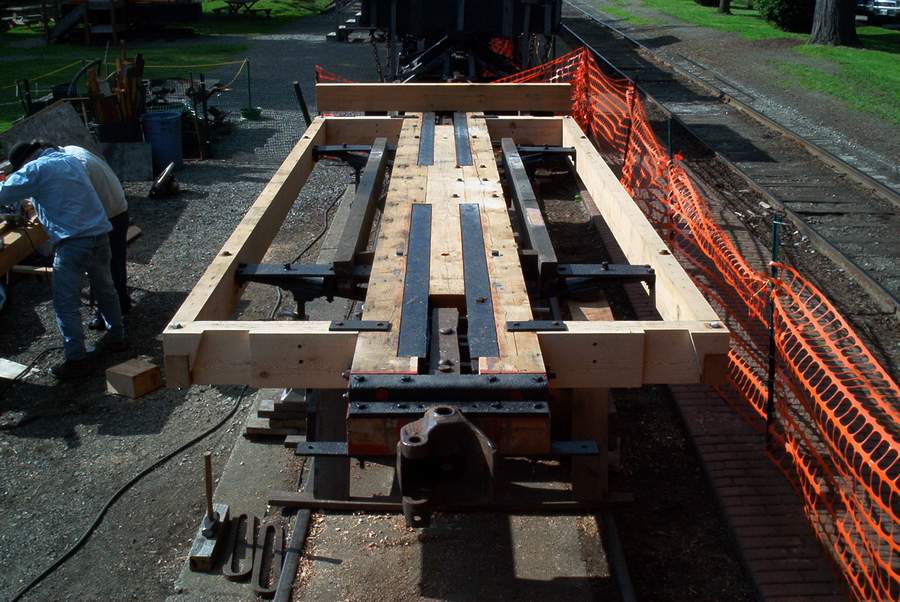 The basic frame bolted all together. The car end sills will be added next. Rich and Dickey have already started work on the first car end sill. The other is seen on the far end of the frame.