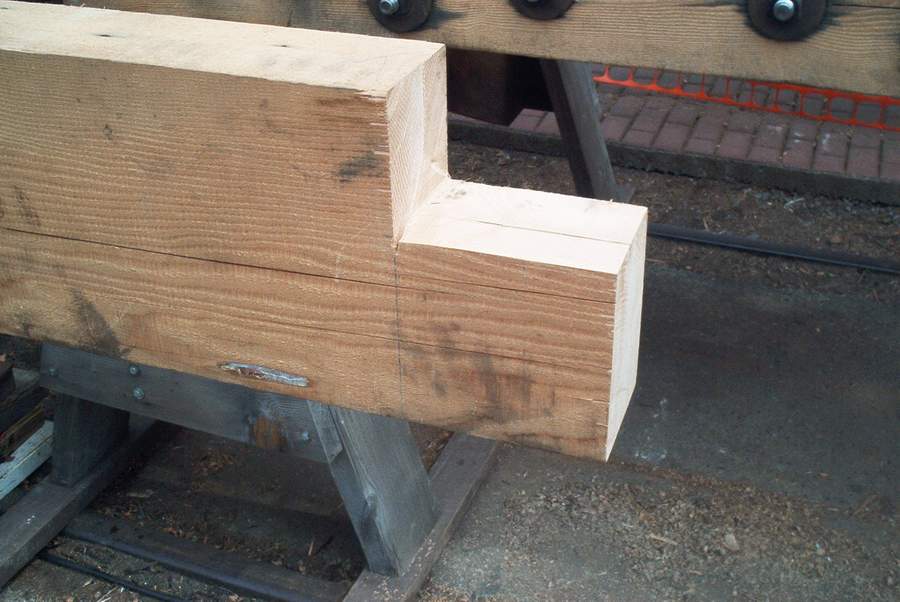 The ends of the side sills are cut to create a simple lap joint. This supports one end of the body end sill. A bolt will hold the two pieces together.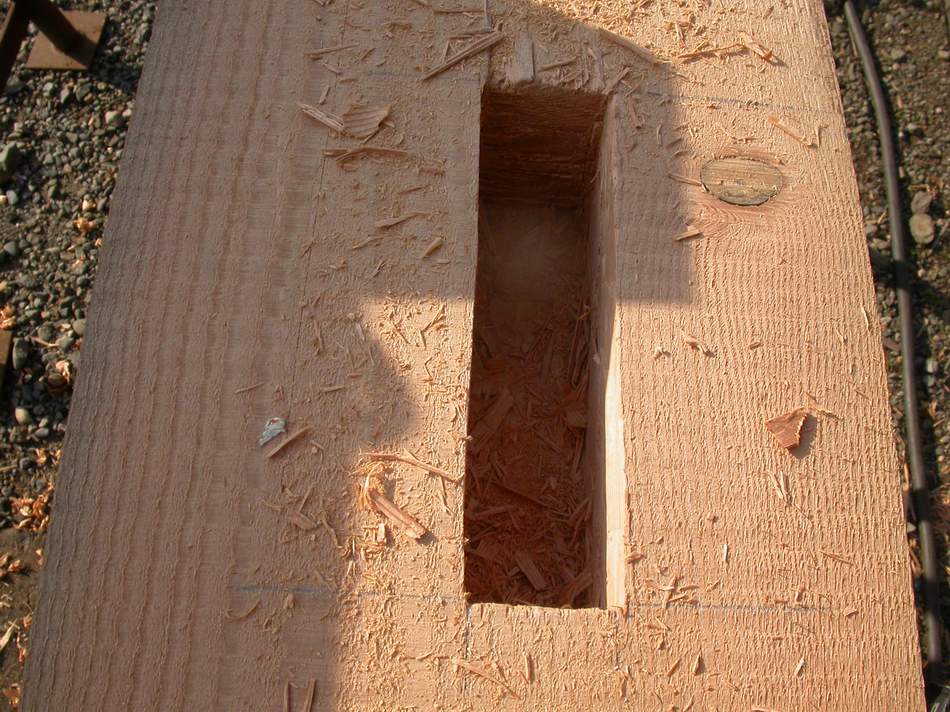 Photo courtesy of Dickey Huntamer.
A slot was made in the side sill to allow it to fit around the bolster. A bolt will go through the top of the sill, through the bolster and out the bottom of the sill. This pins the sill to the frame. Note that the slot does not go all the way through the sill.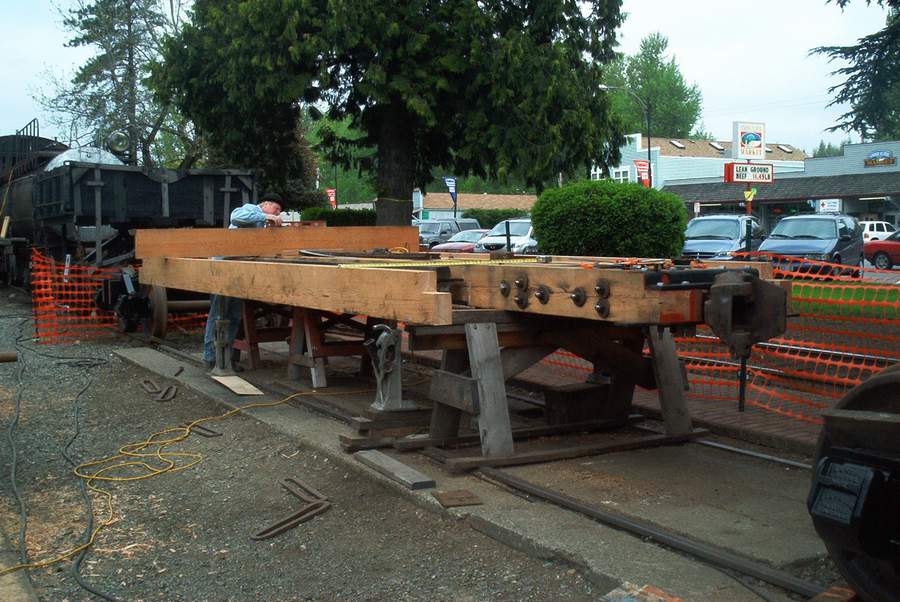 The side sill has been set in place to check the fit.
This is how the sill rests on the bolster. A little bit of wood will be removed to allow the sill to slip over the outer edges of the bolts.
The body end sills start simple, with a lap joint on one end. This will rest on the side sill. Two steel plates will hold the other end to the center sill.