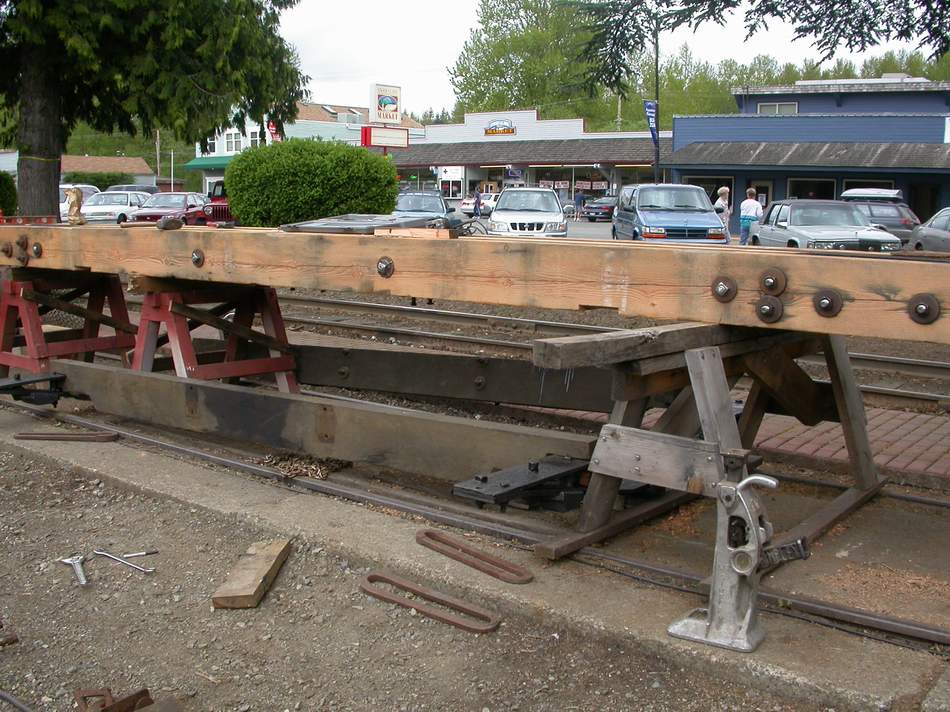 The bolsters and intermediate sills laid out and ready to be lifted into place.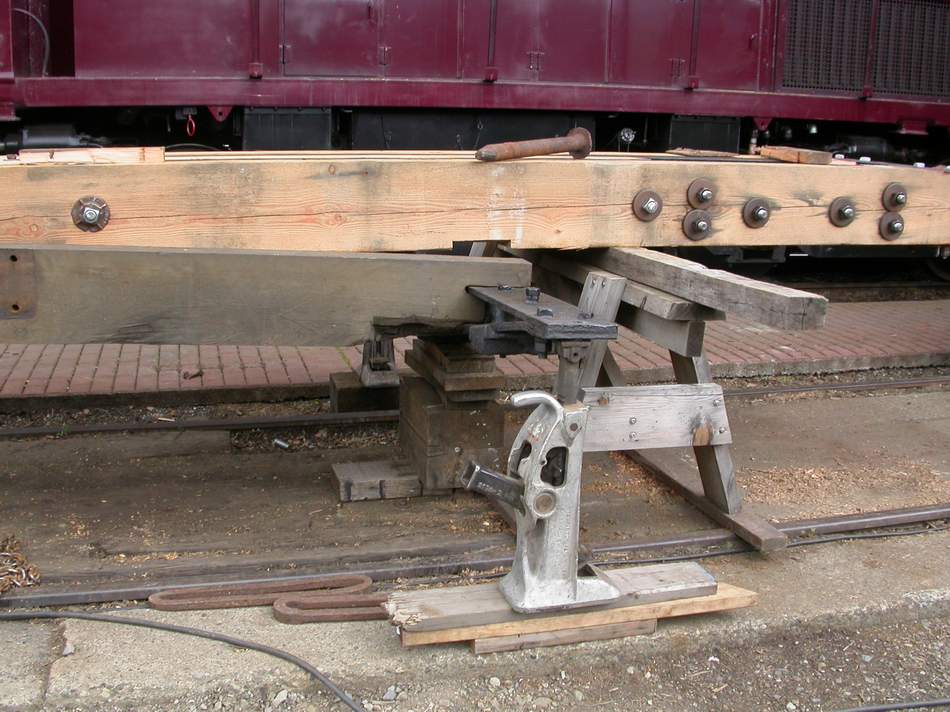 The bolsters were blocked up half way so the jacks could be repositioned.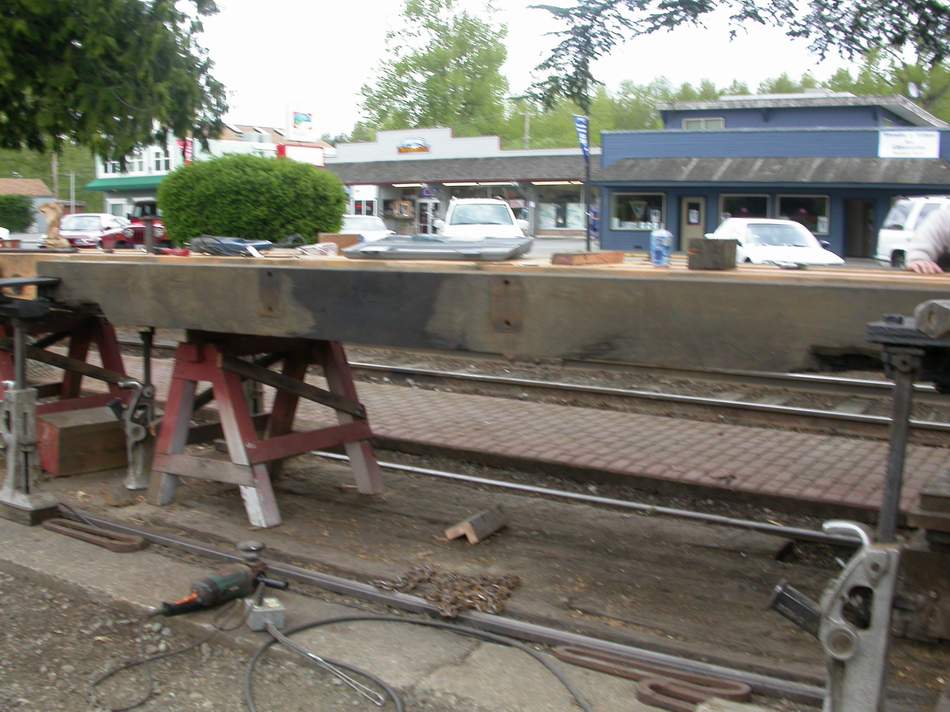 The bolsters are in position. Once they are centered on the sill, they will be bolted on.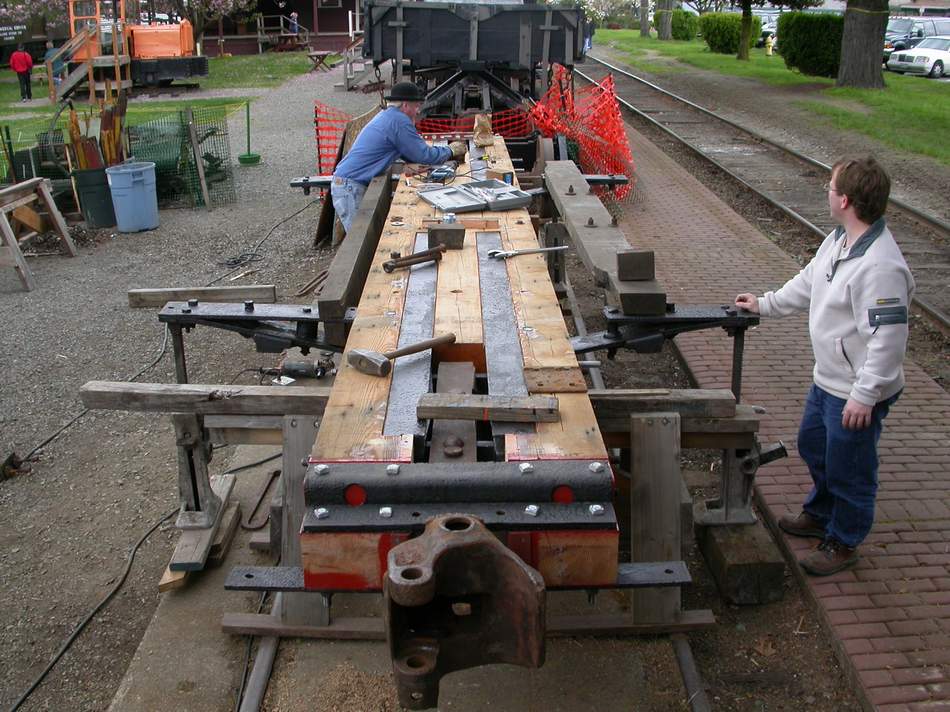 Museum director Richard Anderson looks on as Rich works to bolt the A-end bolster in place.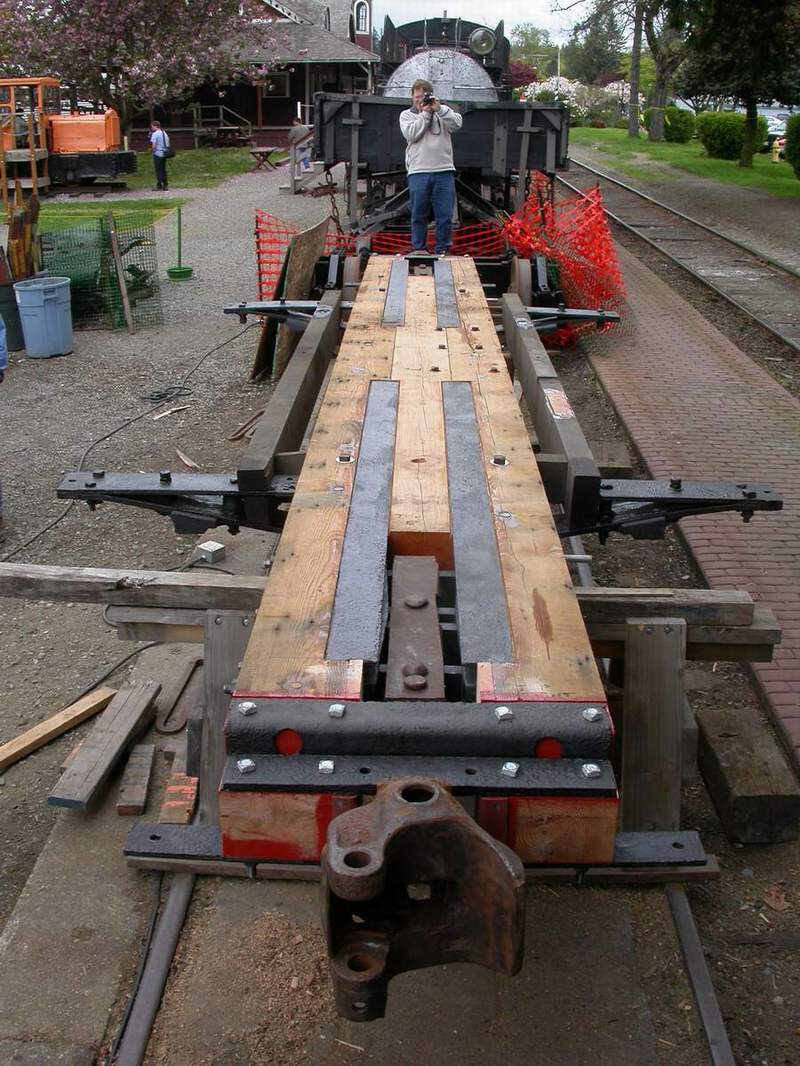 The bolsters are on. The frame is slowly taking shape. Next up, the side and car body sills. Richard is taking a picture of Dickey taking a picture of...