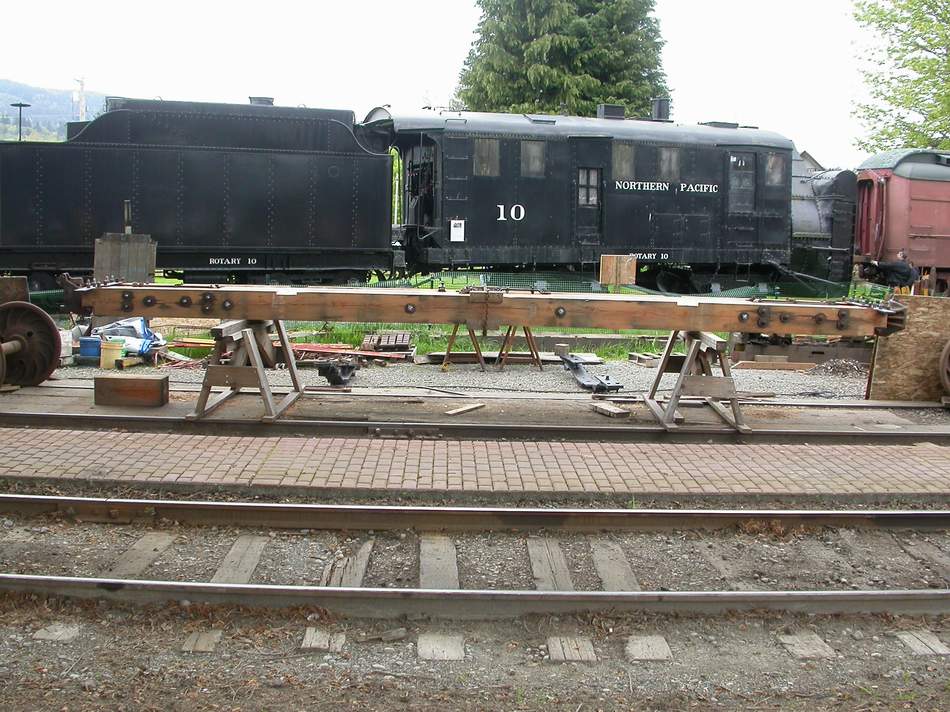 With the couplers installed, the center sill is ready to be flipped right side up. Blocking has been attached to the edges of the sill in the middle to protect the wood from the lifting chain.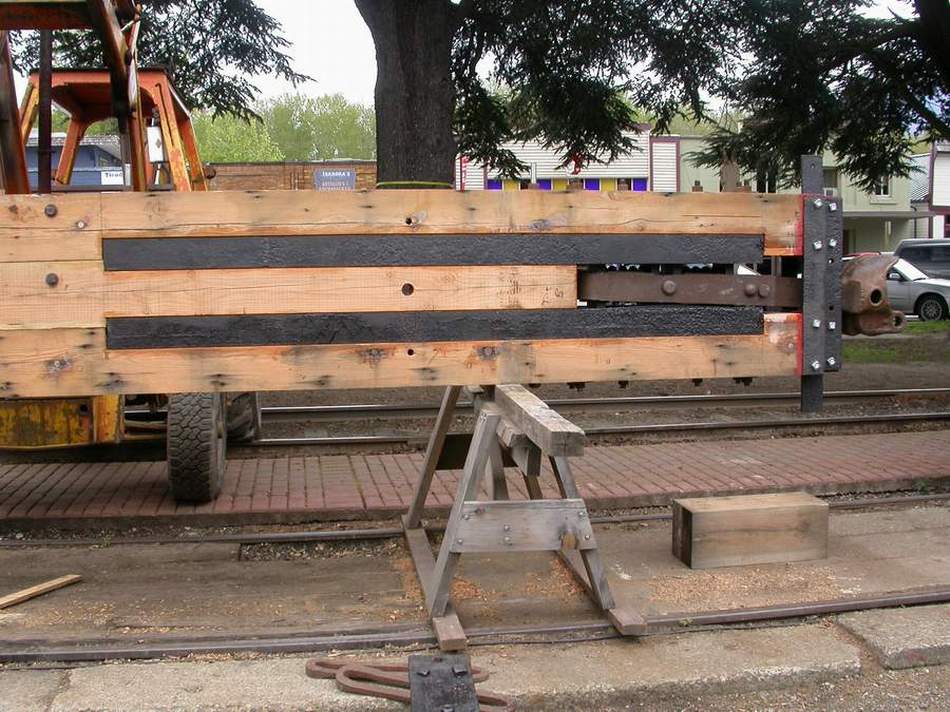 The frame has been lifted and set on one side.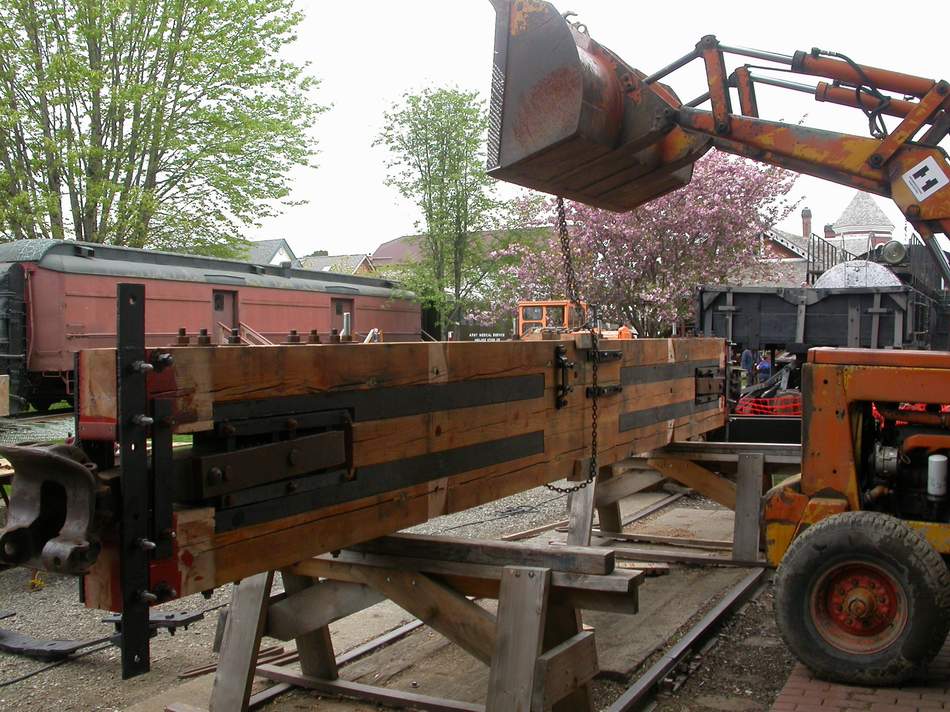 A view from the other side of the sill. The museum's back hoe was used to lift the sill.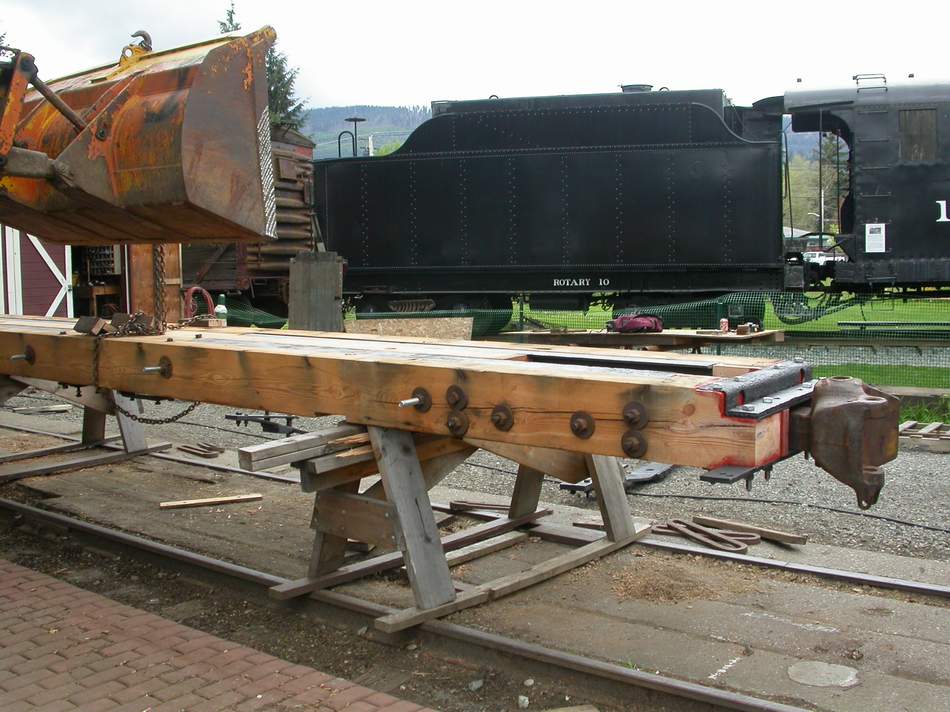 There was one small hitch in flipping the center sill. The chain slipped and one end of the sill came down hard on the saw horse. The blow broke one of the legs loose. Two smaller saw horses were substituted.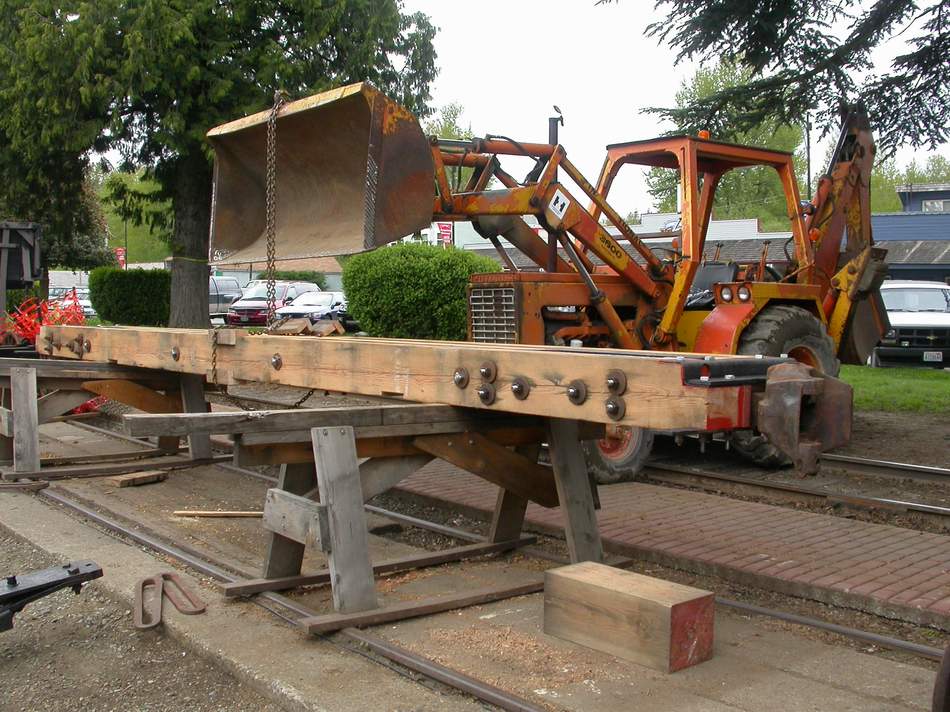 The job is done. Now that the center sill is right side up, the frame can be put together.