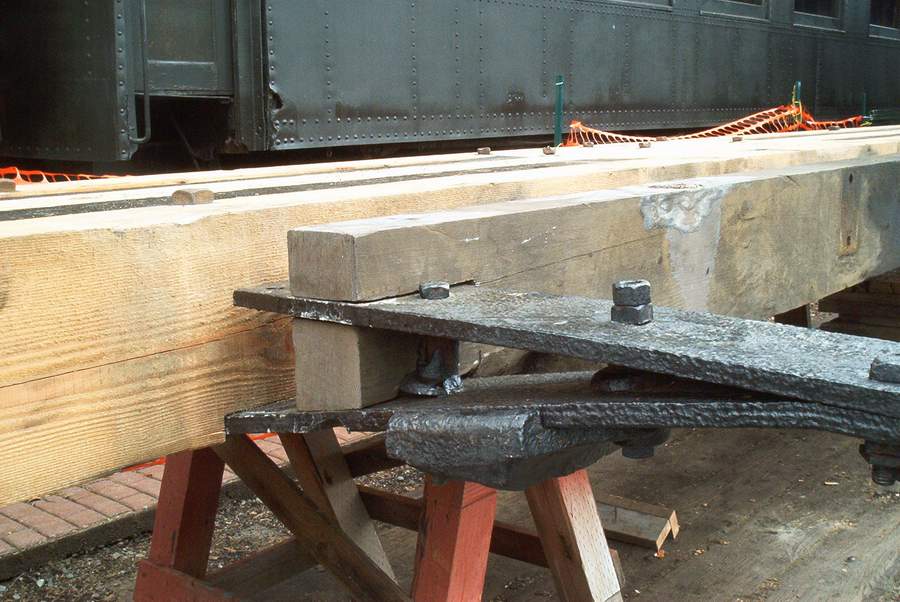 This is the left side intermediate sill. Notice how the sill was notched to fit around the bolster. This also shows the modification to the bolster. The cut piece should connect to the other side.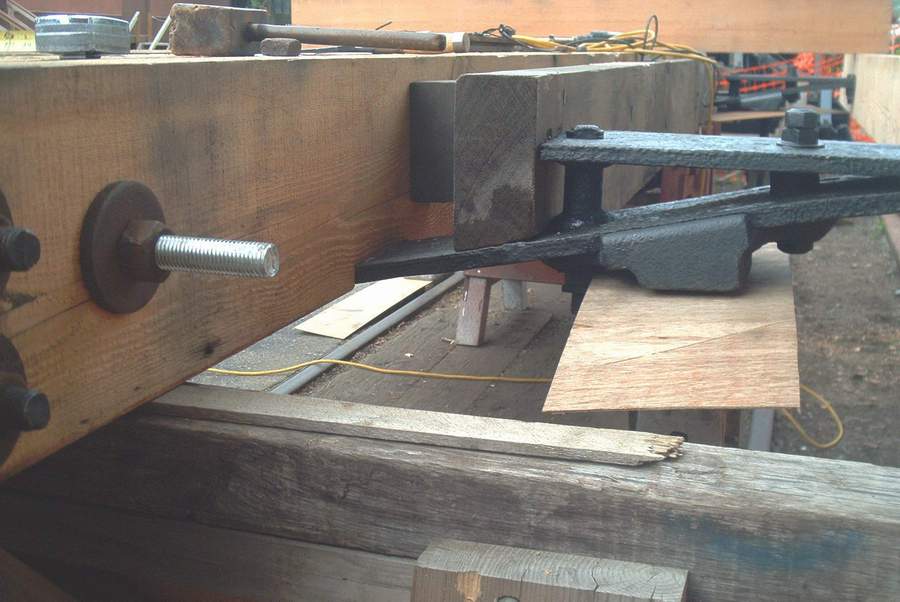 This is the right side intermediate sill. The bolster was cut shorter on this side, so the sill just rest in place.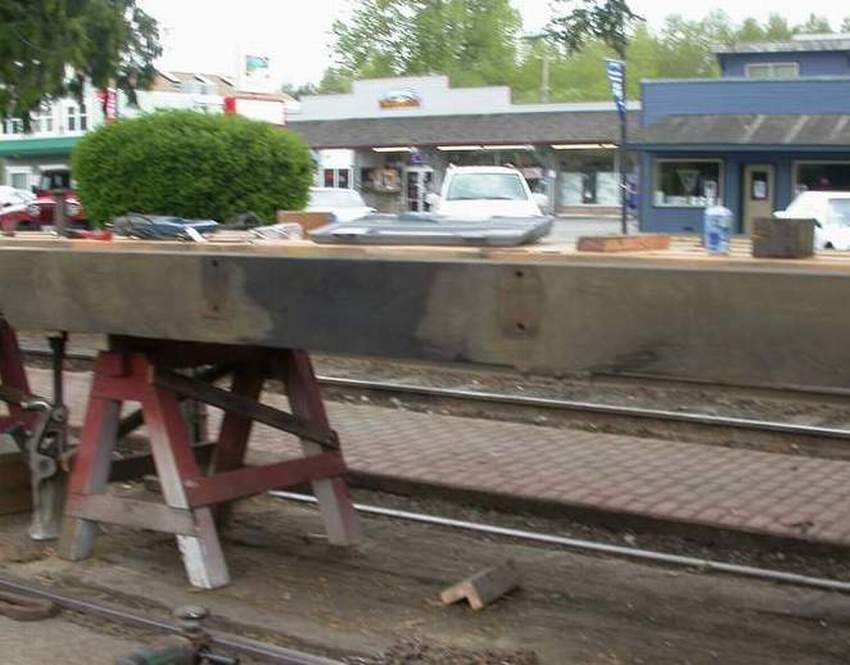 Photo courtesy of Dickey Huntamer.
The large oil stain on the intermediate sill is from the generator that was originally on the caboose. The holes are where the brake beam hanger brackets attach to the sill.