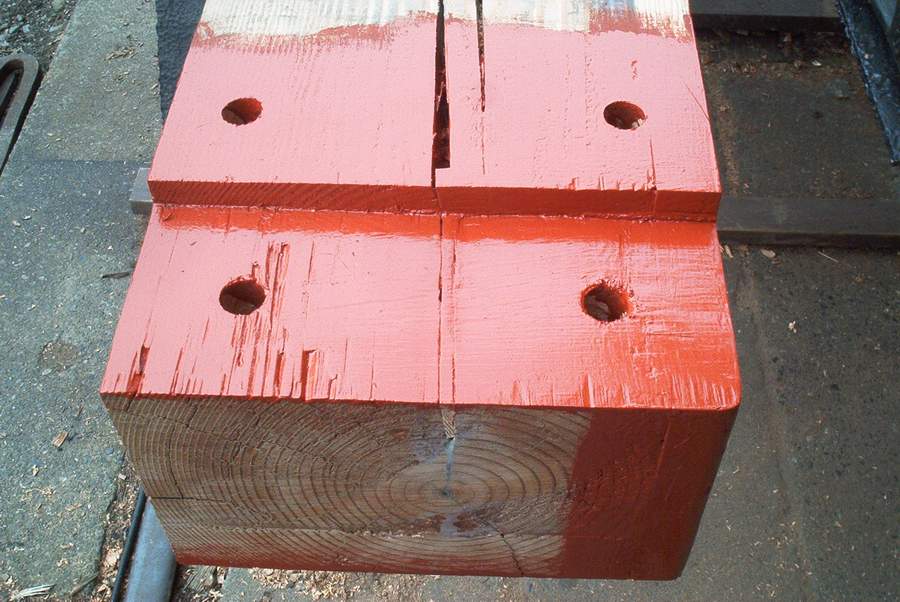 Four holes were drilled into the ends of each outer sill beam. These are for the steel that sandwiches the sill on either end. The paint is to add a bit of protection against water under the steel pieces.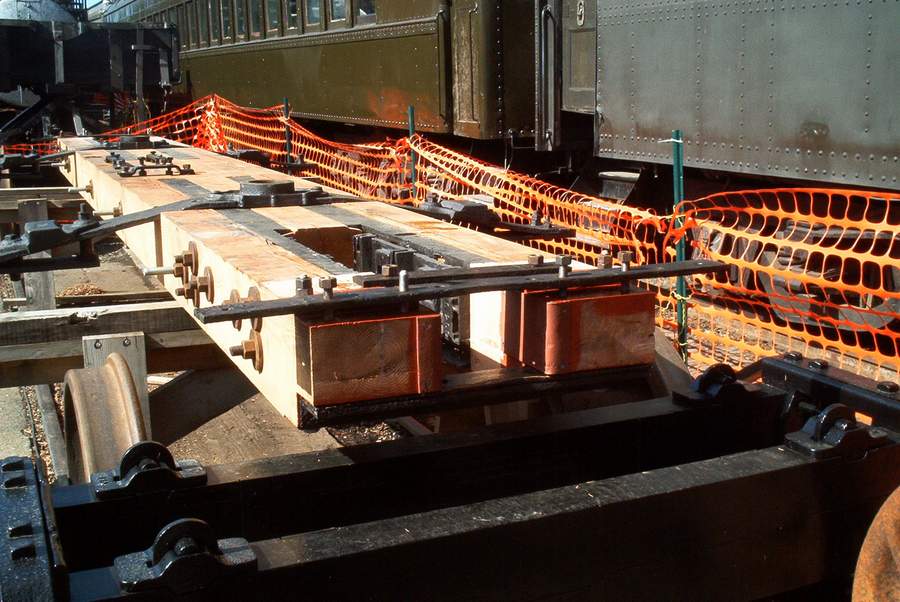 The steel pieces have been test fit into place. They will be permanently attached after the couplers are installed.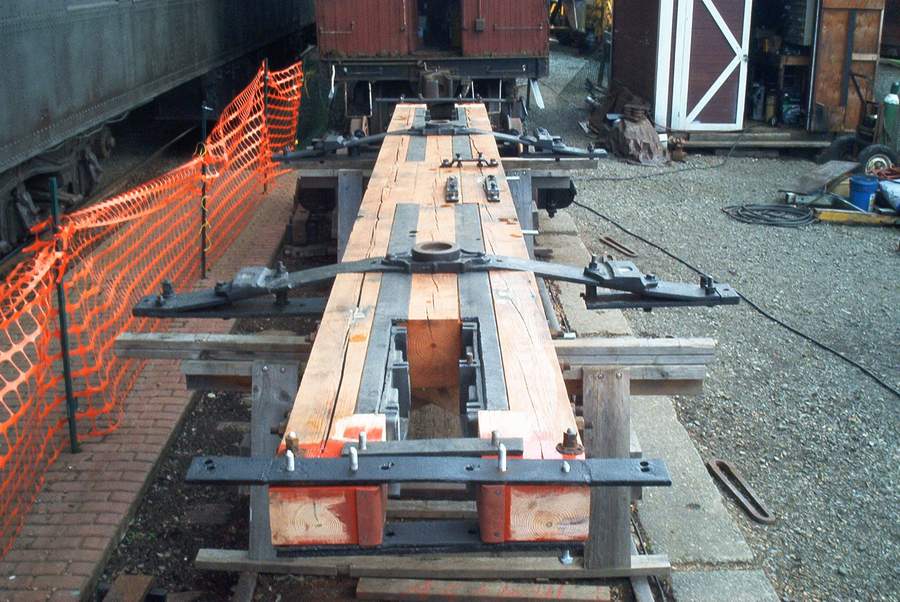 An overview of the center sill with the bolsters and steel end pieces test fit in place.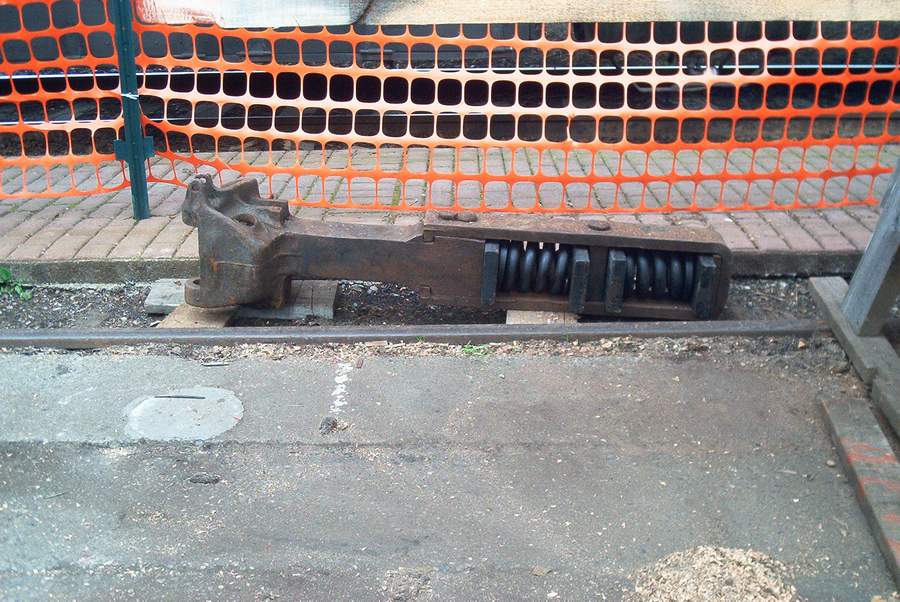 Here is one of the couplers, ready to be installed. Four pillow blocks, two large outer springs, and two small inner springs comprise the draft gear. Two broken springs and four badly worn pillow blocks were replaced to ensure a safe and reliable draft gear assembly.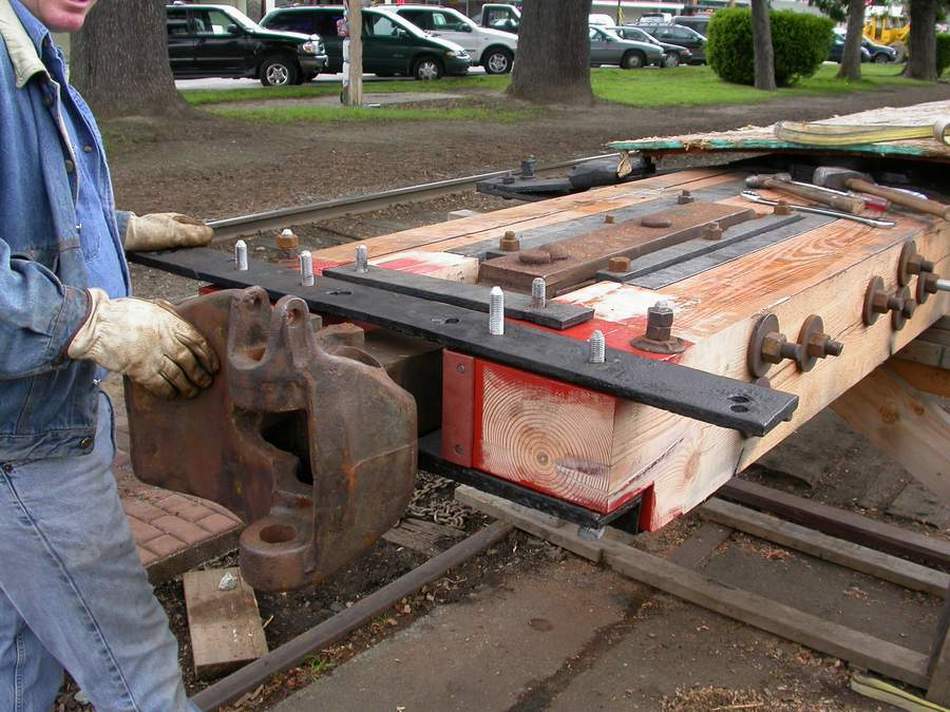 Photo courtesy Dickey Huntamer.
Rich is standing next to the newly installed coupler. After everything is bolted in place, the center sill will be ready to be flipped over.
The couplers have been installed and the frame flipped right side up. The steel pieces have been bolted in place. Later, the knuckle and inner works will be reinstalled on the coupler.