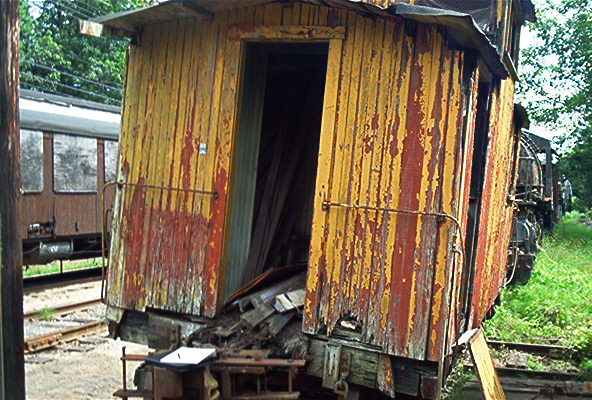 Looking at the A-end of the caboose. The lean in the car is very apparent in this view. The trucks, which are not original to this car, did not fit the bolster castings. This caused the car to lean, at a 10-12% angle. The body was blocked up before the car was moved.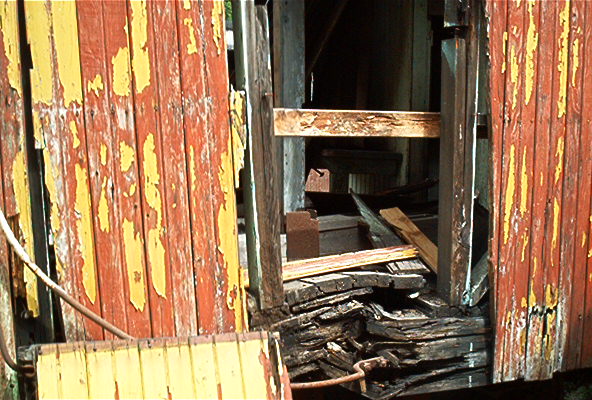 This view shows the broken side sill. This is the corner of the car where the stove once sat. The water damage in this area was the heaviest. The section of siding(seen leaning against the car in the lower left) was removed so the damage could be inspected.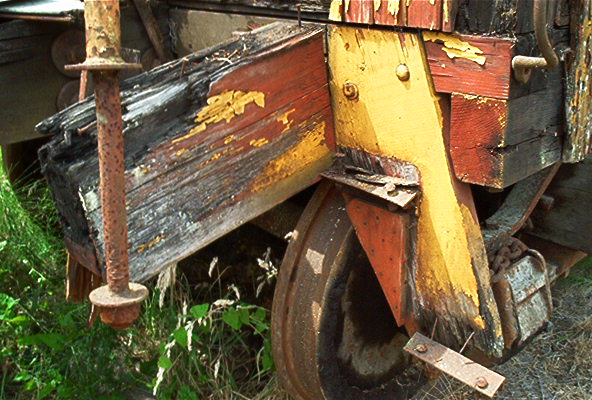 The porches on either end took the brunt of the weather. This view is of the B-end, right side. This was the most intact corner. The railing stanchion is hanging there at left center. This once supported the end of the long gone car end sill.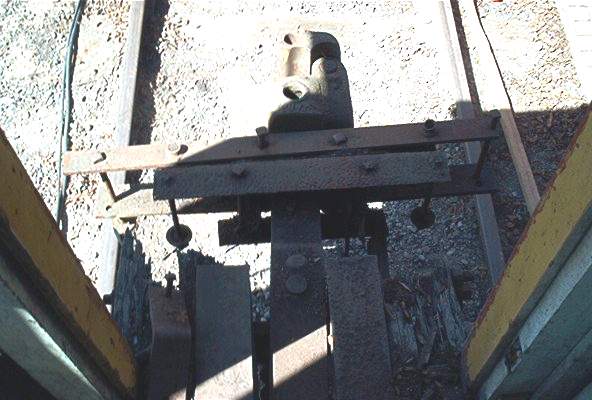 Looking down where the porch and car end sill once resided on the A-end. The I-beams are the only thing holding the coupler in place. The remains of the railing can be seen. It was cut apart at some point, before the caboose was donated to the museum.
An all too common occurance on the car frame. It was hoped that only the siding would need to be replaced. It was quickly apparent that more wood was rotted than first thought. What looked good from the inside, was often rotted on the outside.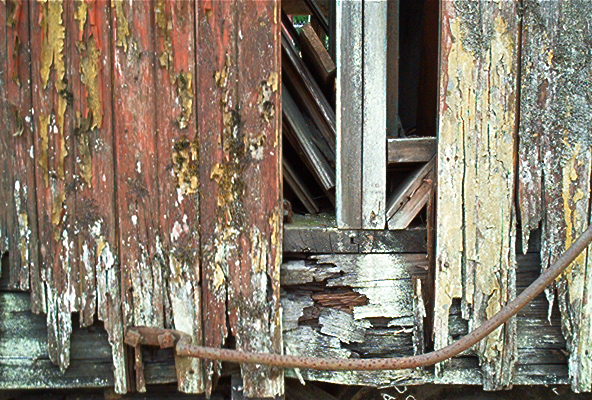 The sills may been beyond hope. And some of the framing will have to be replaced as well. But some good framing remains. Only those sections of the frame that are too far gone will be replaced with new wood.