With the handrails in place, the trailer car was pretty much done. Only one component was missing. An aluminum panel, notched to allow the brake to be set either off or on(two positions) was needed. The panel was milled by Rich W. and museum member Russ N. It was installed and the bench seat was bolted in place. A return spring was added to the brake handle to minimize any bouncing while the trailer car is in motion. Some decal lettering was added on each end, the first added to any of the track cars built by the museum members. With a little touch up paint to be added, the trailer car has been delcared complete. A test run was made and everything works as it should. This car should provide years of service for the museum.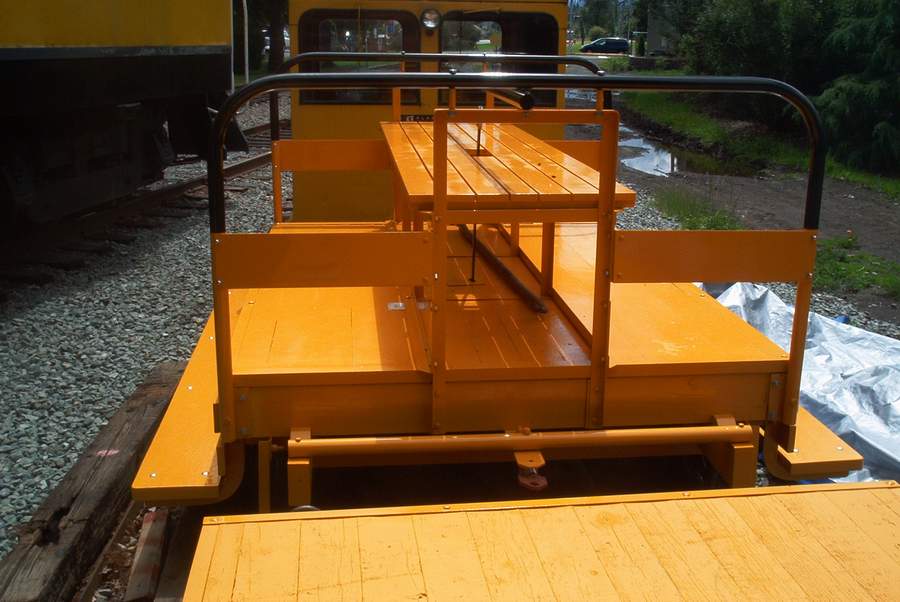 The handrails have been painted and installed.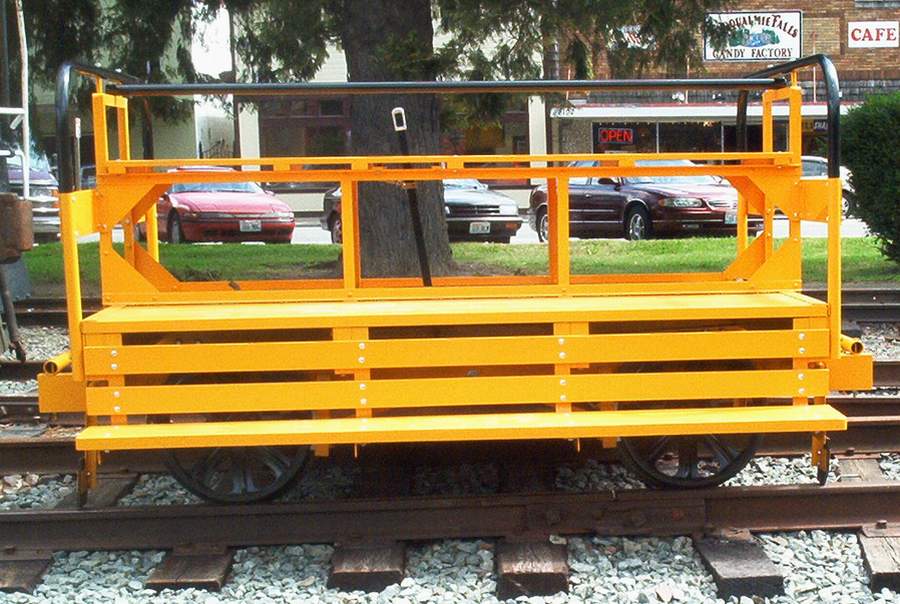 A side view of the completed trailer car.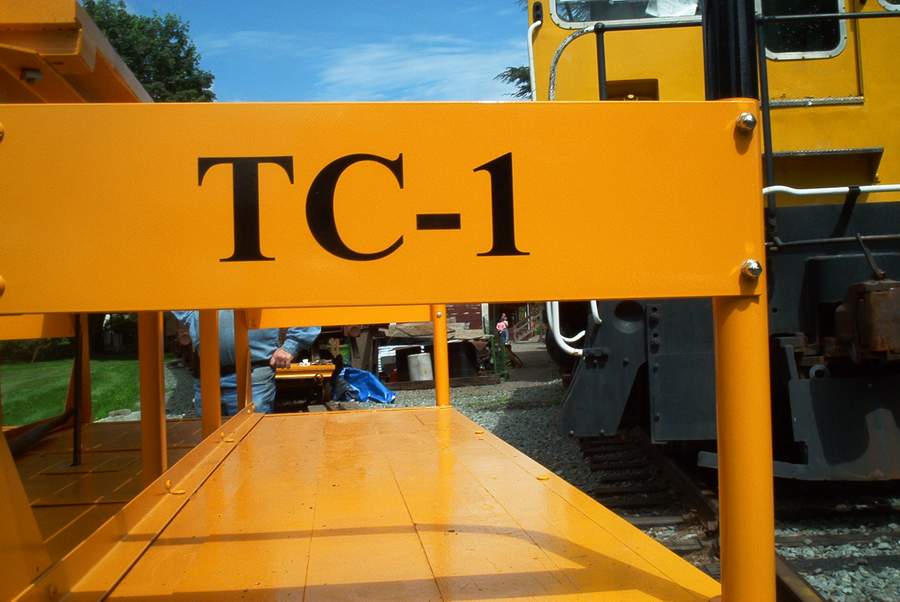 Lettering was added to the right letter board on each end.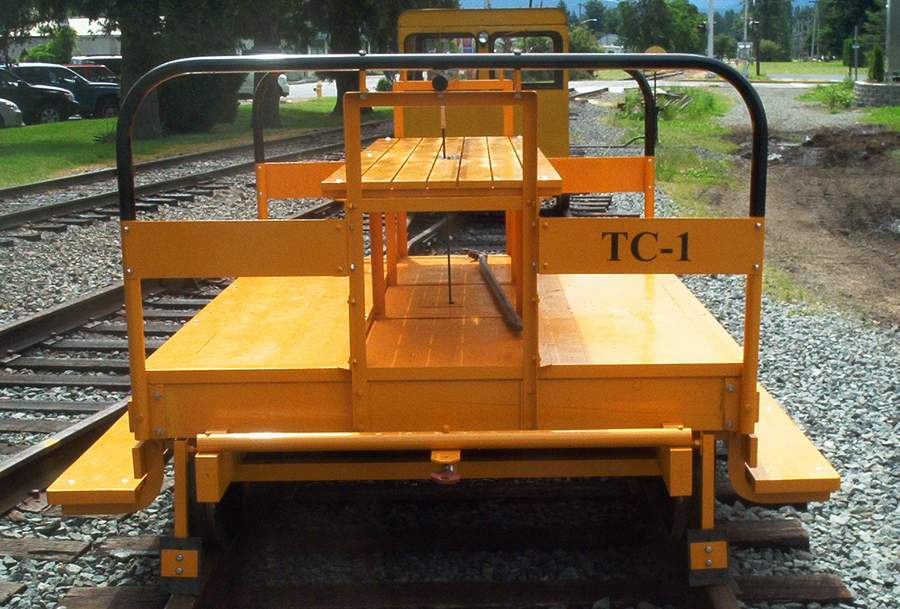 Looking at one end of the completed trailer car.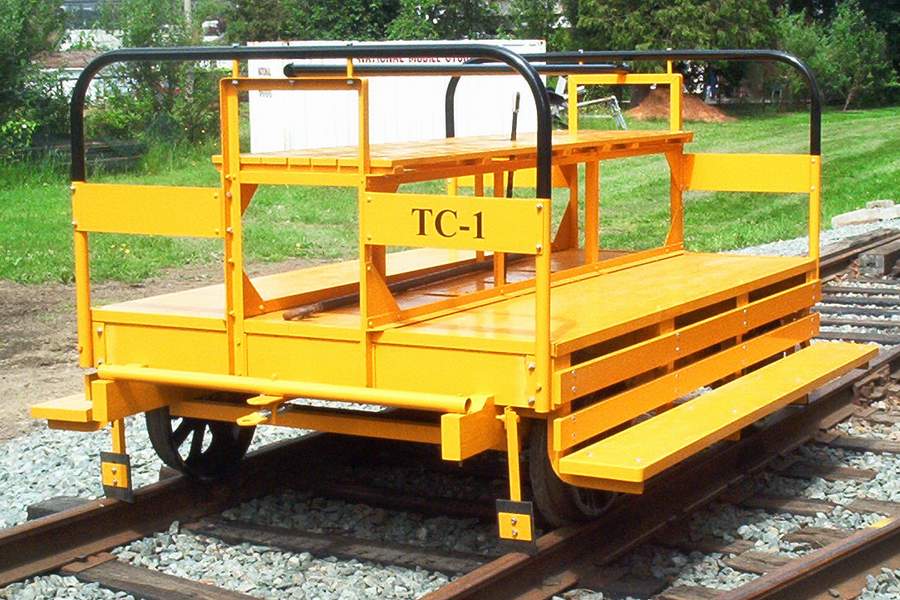 The newly completed trailer car gleaming in the sun.