The seat is a simple bench design. It is 25" wide by 8' long, made with eight 3.5" wide boards attached to six runners. It is bolted to the seat frame. A gap in the center board allows the brake lever to pass through. A simple aluminum panel for the brake lever sits in the gap. While the seat lacks lounge chair comfort, it does allow up to ten passengers(five on each side) a place to sit.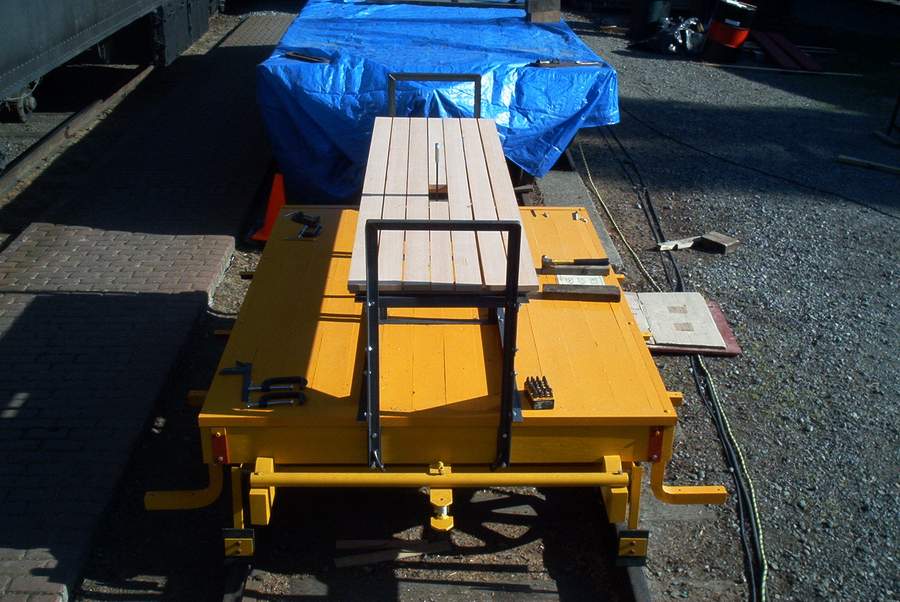 The pieces of the seat hve been mocked up to check spacing and the overall fit.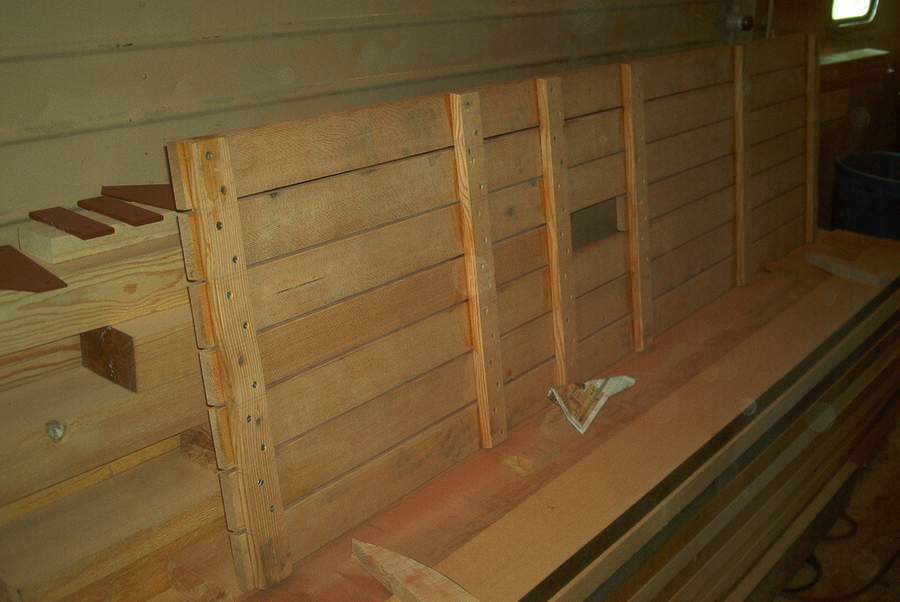 The bench seat has been glued and screwed together. A total of 84 screws were used.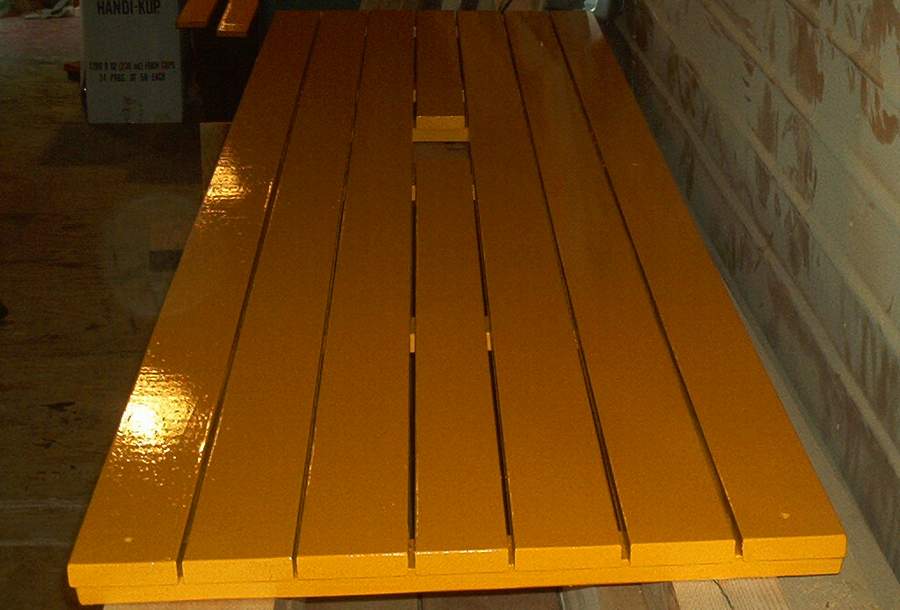 The seat was primered and give two coats of paint. It was allowed to dry indoors.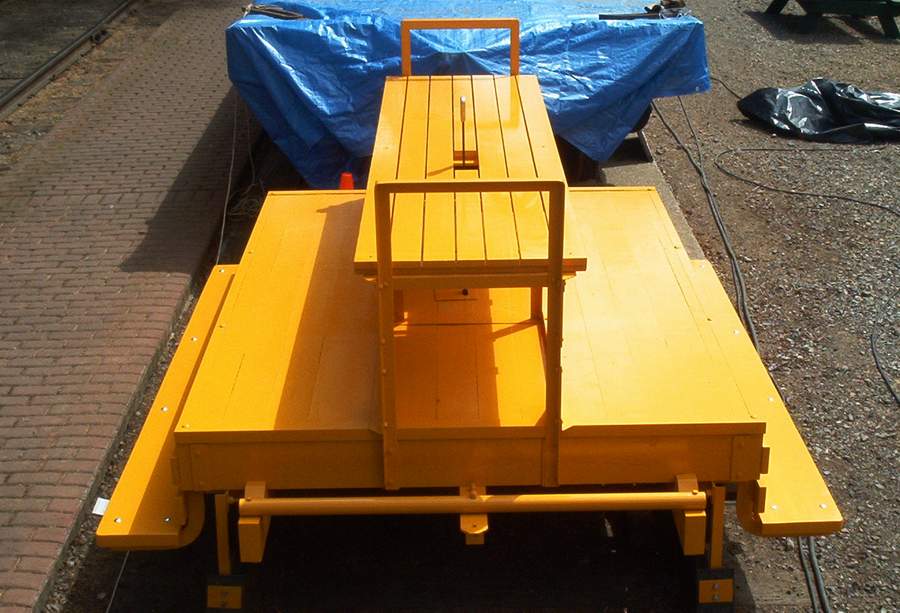 Looking down on the trailer car with the seat in place.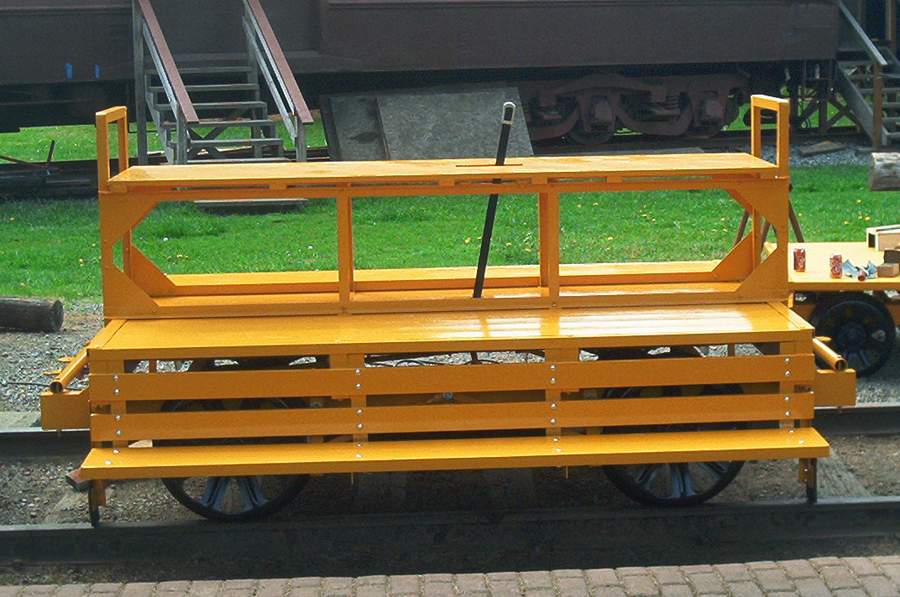 A nice side view of the trailer car with the seat in place. Handrails will be added next.