The foot and kick boards were a simple yet time consuming addition to the trailer car. Comprising six pieces of wood in total, they took the longerst to get finished and installed. Some epoxy work was done to the boards to smooth them out and repair a few splits. They were sanded smooth and the edges were rounded. The kick boards were clamped in place and marked for drilling. The foot boards were notched to fit around the mounting brackets, then clamped in place and marked for drilling. Once the holes were drilled, the boards were primered and given two coats of paint. The paint was allowed to dry for two weeks before the boards were installed. Once in place, the boards changed the character of the trailer car. The wheels and brake rigging disappeared. The car started to look like a trailer car to haul passengers, not just a push car to move supplies.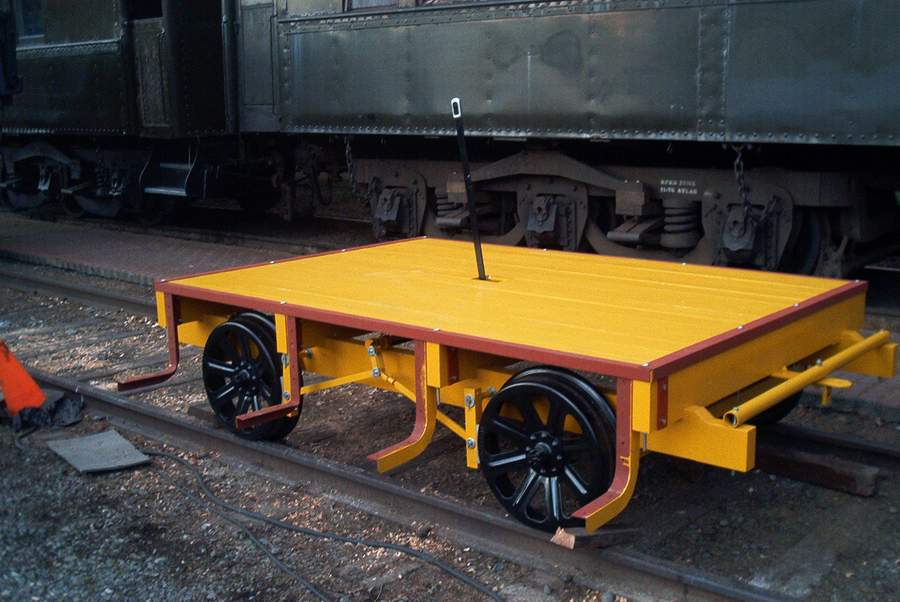 Four brackets on each side will support the foot boards.
A stiffener was added to each corner to help prevent the foot boards from twisting.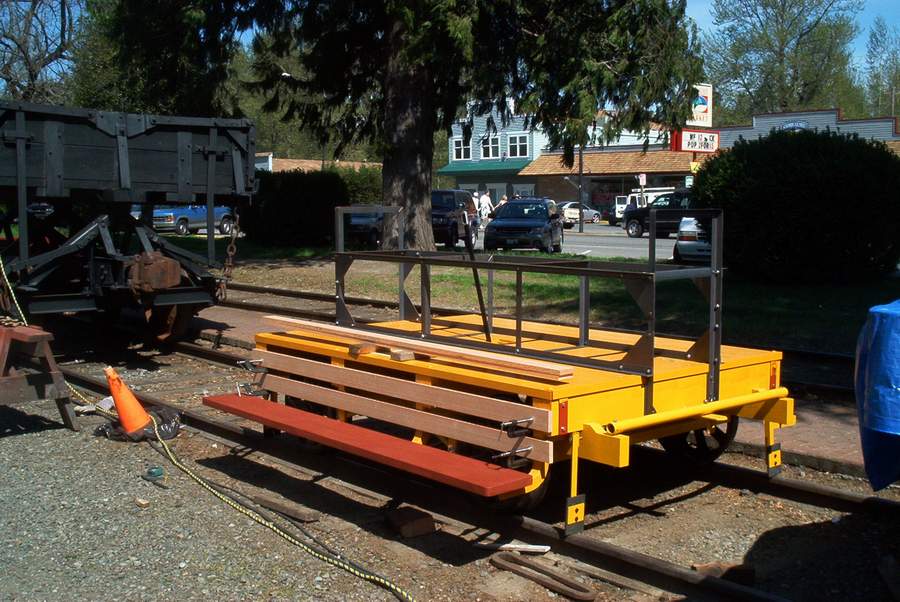 The foot boards and kick boards are being marked for drilling.
The kick boards have been installed.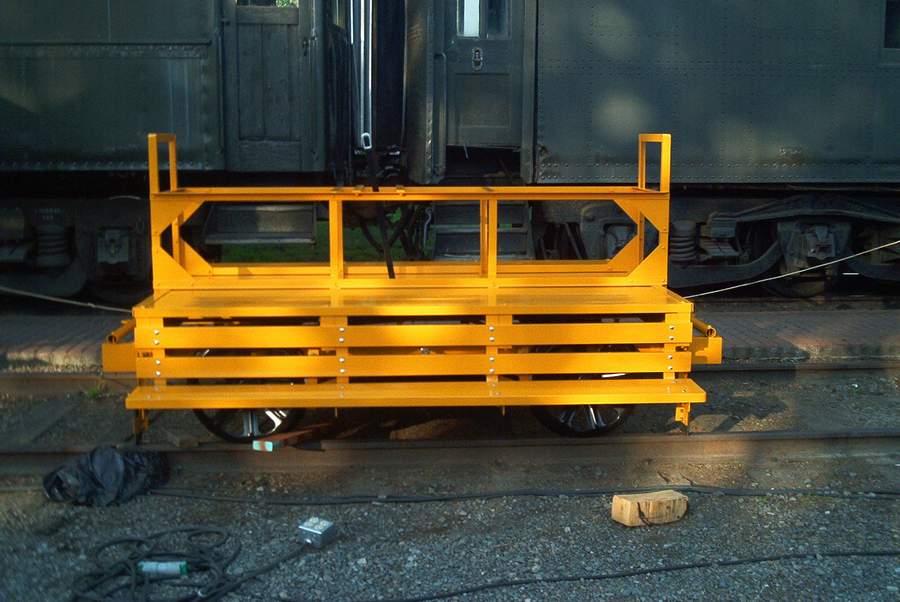 The foot boards have been installed. The car is starting to take its final shape.