The seat frame was the next large subassembly. It is constructed of 1.5" steel angle. The four support members were bent and welded up. Four rails, tow on top and two on the bottom, attach everything together. Gusset plates at the corners stiffen the frame, preventing it from rolling fore or aft. The peices were clamped together and drilled in place. Round head bolts were used to hold the frame together. After the frame was deemed satisfactory, it was disassembled, primered, and painted. Reassembly went quickly and in a few short hours, the car went from a flat to tall.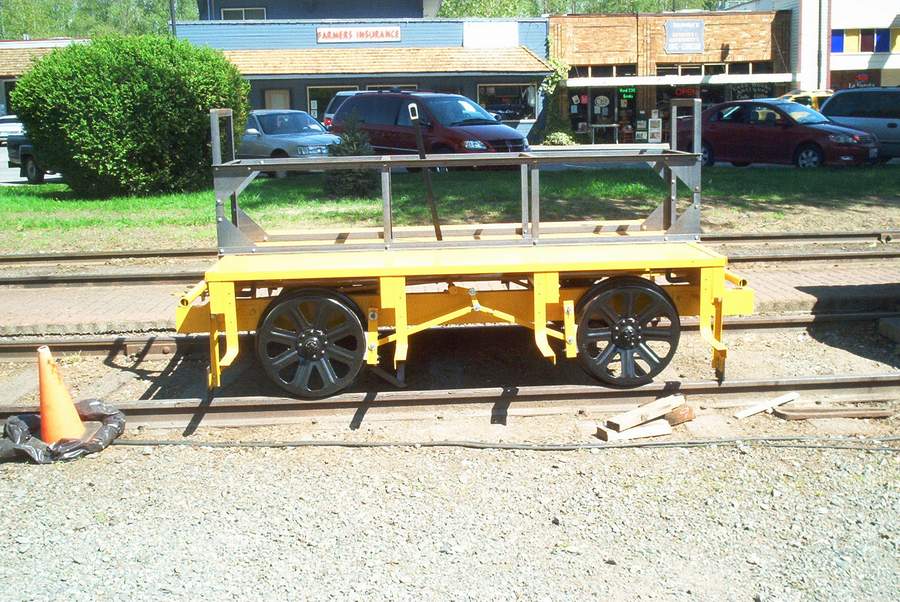 The seat frame was built in place, being clamped together, drilled, then bolted up.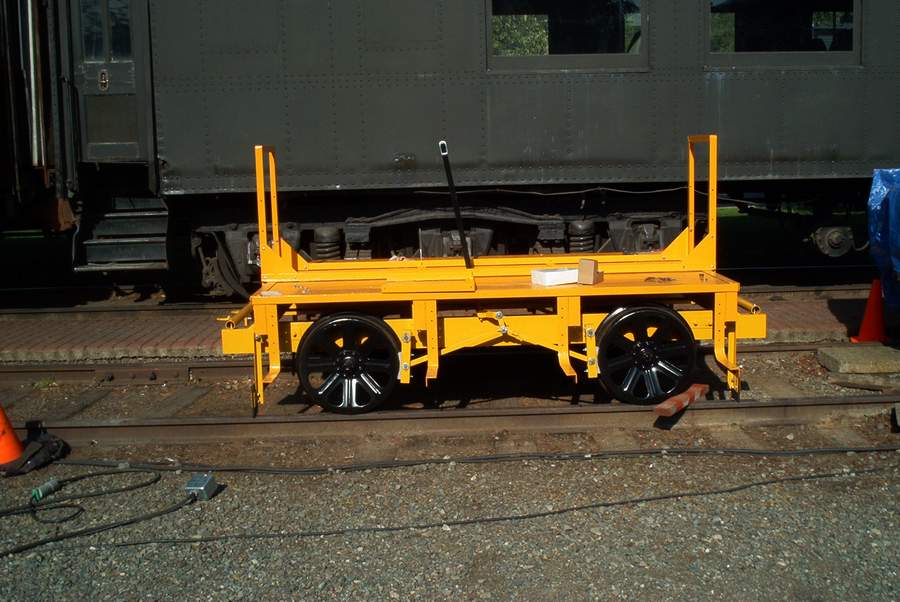 The lower frame rails have been put down and the two end frame members have been bolted on.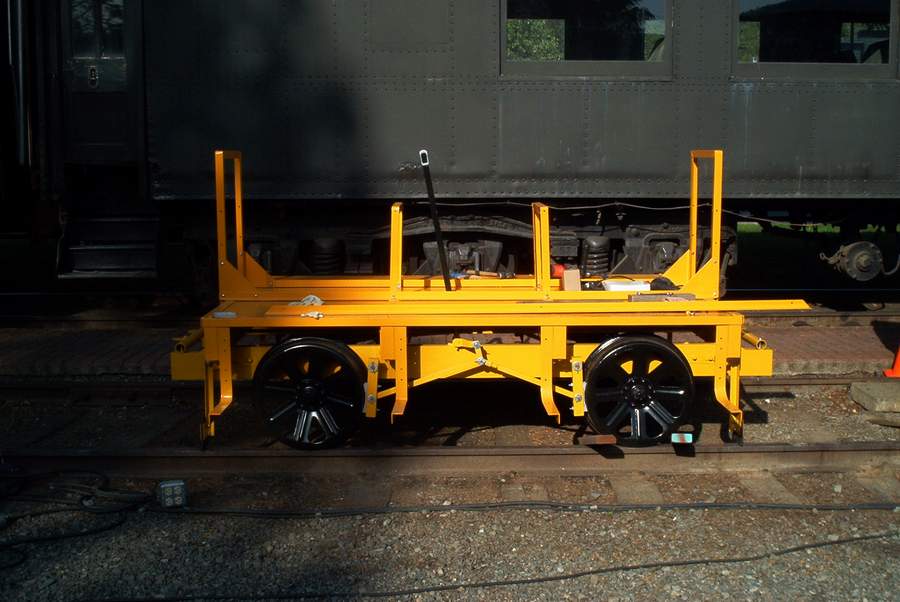 The intermediate frame members have been bolted to the lower rails.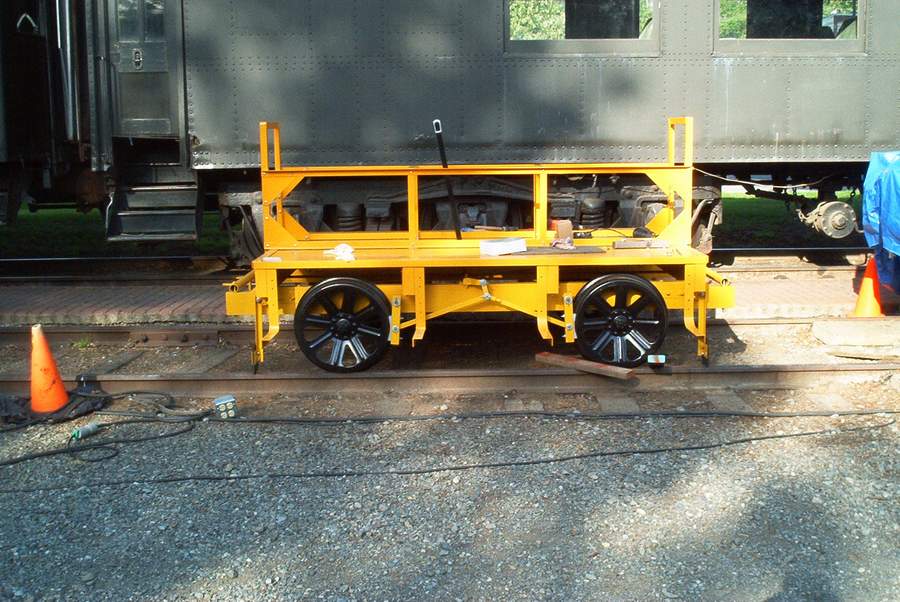 The upper rails have been bolted in place. The seat will be bolted on top of this frame.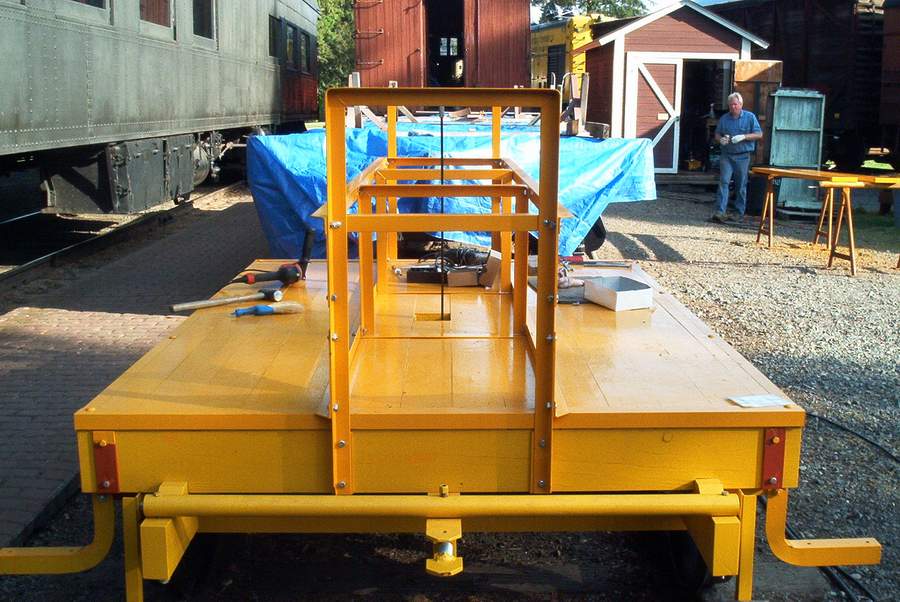 Looking at the seat frame from the end. A stiffener was added to each end of the seat frame.