From this point on, many subassemblies are being worked on at the same time. I am going to try and keep each subassembly to it's own page.
The trailer car is being equipt with rail sweeps on both ends. The car is too heavy to be turned by hand, so it will face one direction. The sweeps can then protect the car in either direction. These sweeps knock off any objects that may be on the rail head. This keeps the car on the rail, prevents wheel damage and keeps any passengers safe. These sweeps are patterned off of the rail sweeps on the Kalamazoo rail car. They are simple in design and work very well.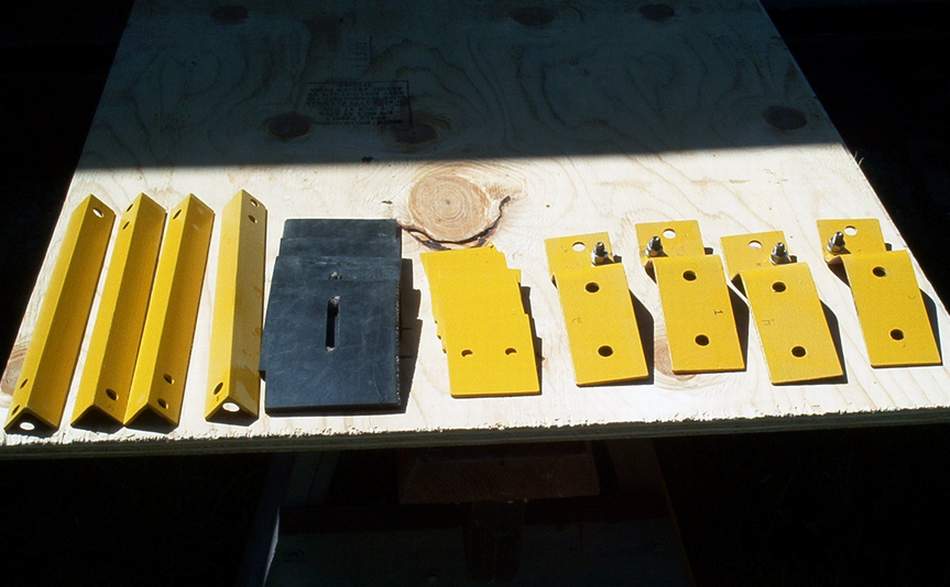 These are the major components of the rail sweeps.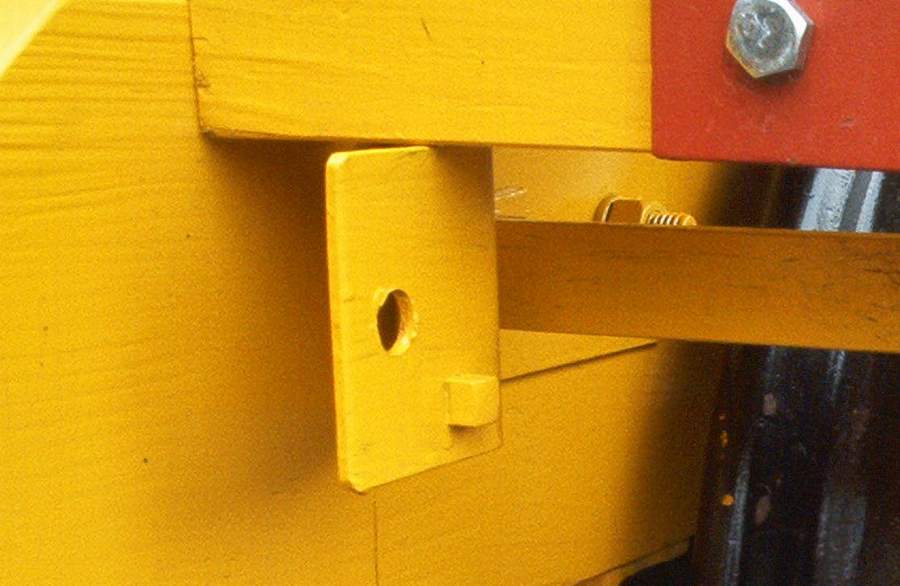 This is the rail sweep mounting bracket. The bolt is used as a stop for the sweep arm.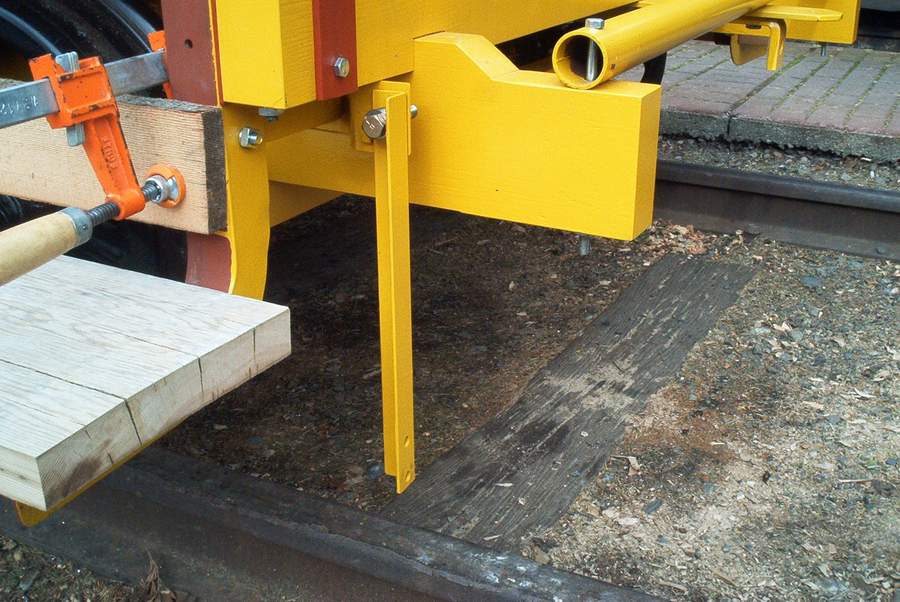 The sweep arm has been installed. A tensioning spring adjusts the arm swing.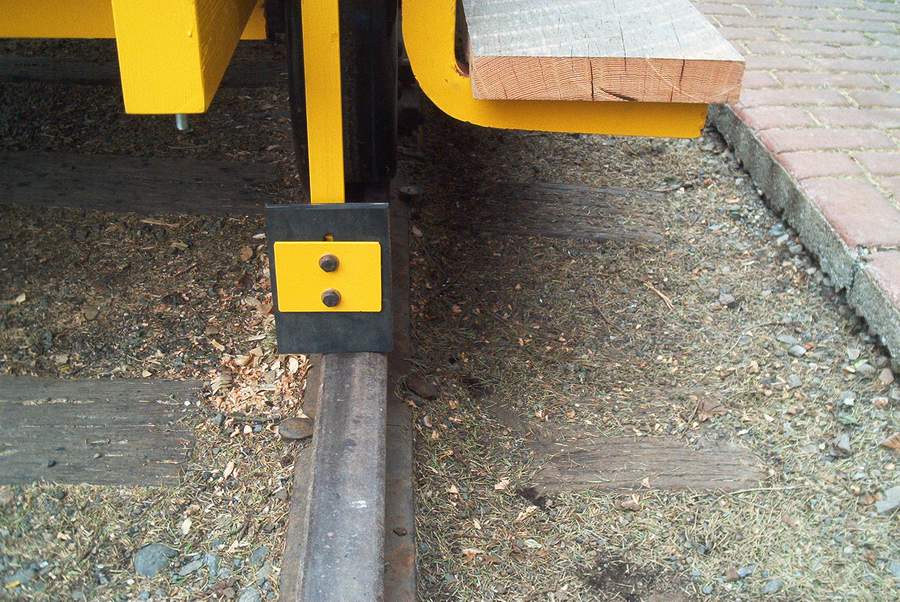 The sweep pad has been added. The pad can be adjusted up or down.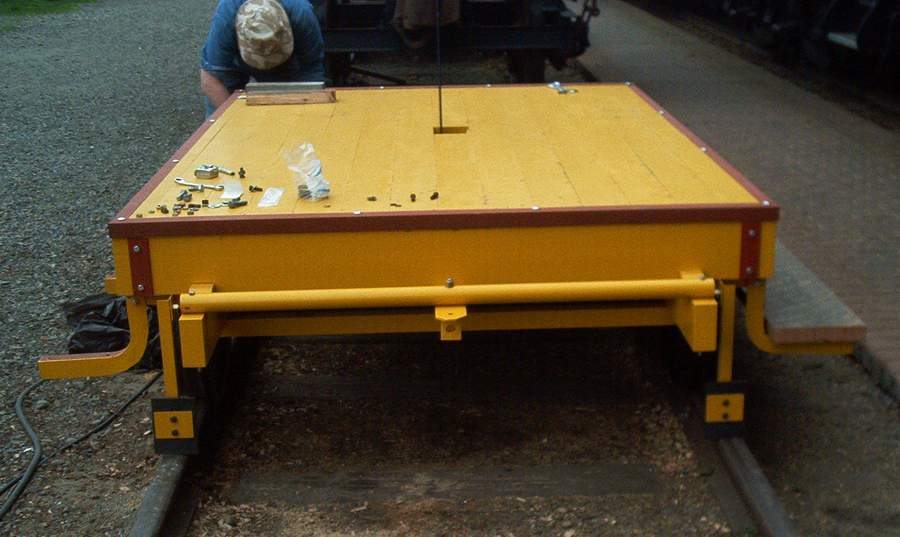 The rail sweeps in place, ready to clear the rail. Rich W. is installing a pad on the other end.