The brake system is based off of the museum's Kalamazoo speeder that will be used to pull the trailer car. Only the brake handle/shaft and brake pads(both Fairmont made) are original components. Everything else was fabricated, mainly by Rich W. The brakes are necessary on a trailer car that is used to transport passengers. They are for emergency use, but will also be used as 'parking brakes.' The brakes have already been tested and they work very well.
Here is a brake. It was patterned off of one from BCRail.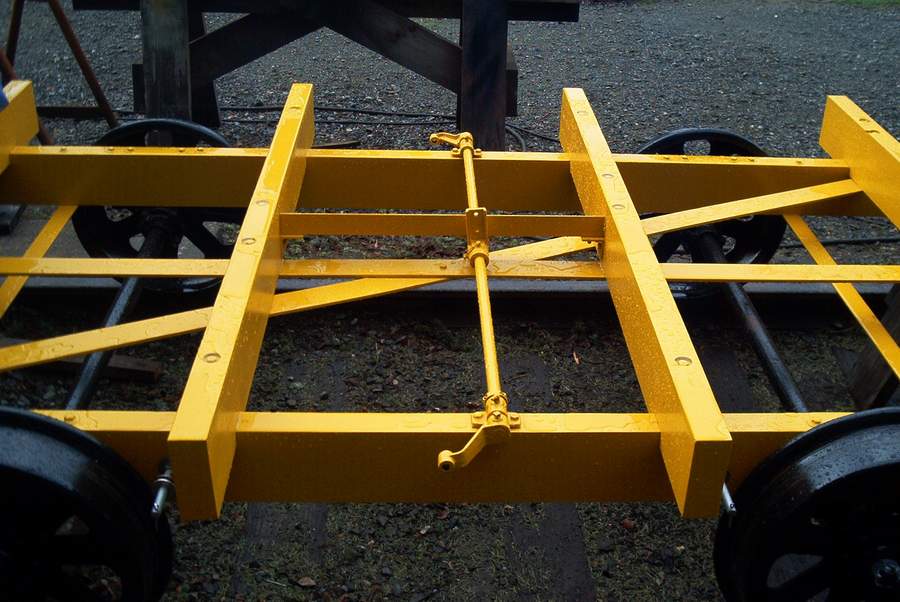 The brake shaft was added. This is from a Fairmont speeder.
Links attach the brake shaft to the brake rods. This is the non-adjustable rod(here being fitted.)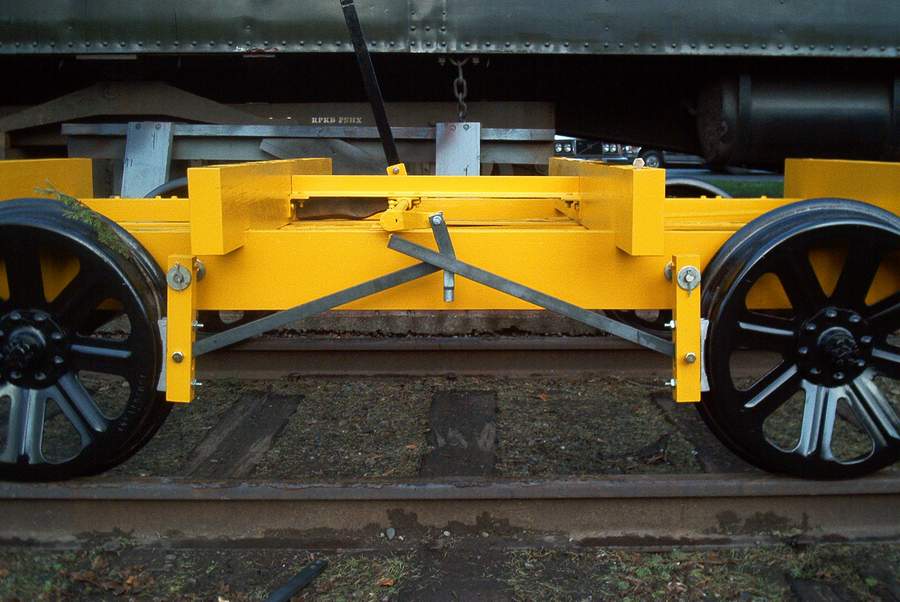 Here the adjustable brake rod is being fitted.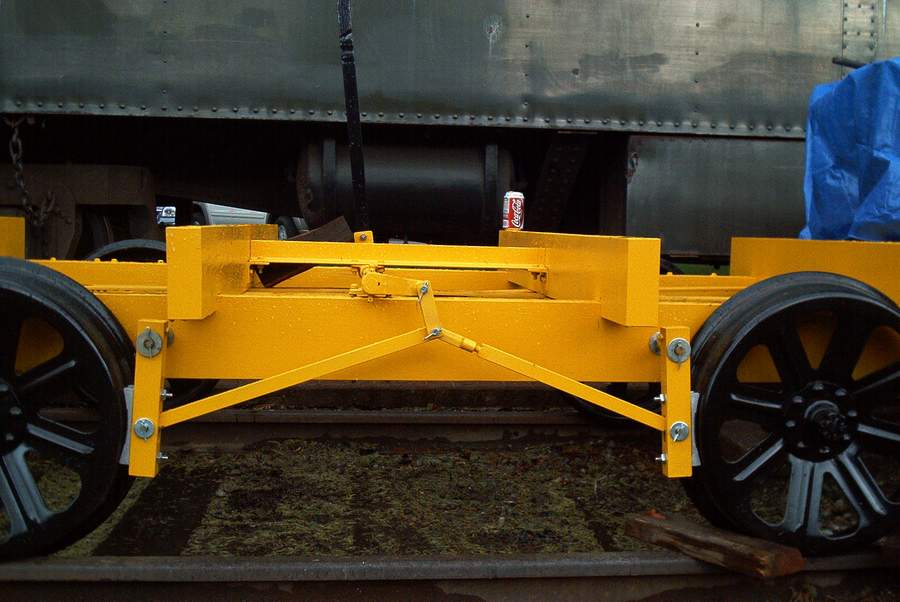 The completed brake system.