One problem did creep into the rebuilding. The original springs, which we planned on reusing, were designed for a much heavier body. After the bolsters were put into the trucks it was discovered that they sat too high-almost three inches. After a bit of discussion, it was decided to have new springs made. A delay of almost three months occured while we waited for the new springs. Once they arrived, the trucks were reassembled and this time everything lined up. The trucks were done ane ready to roll under the White River Lumber #001 logging caboose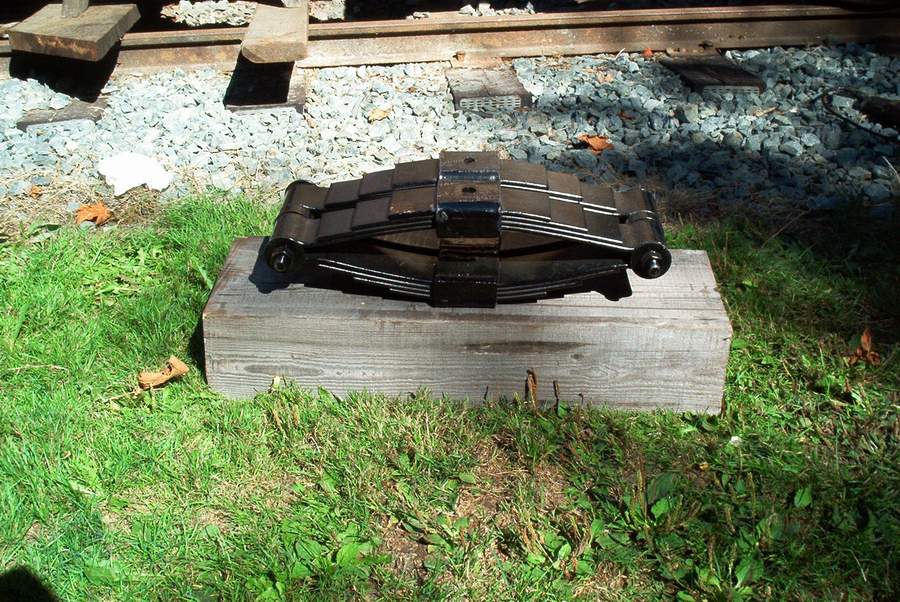 One of the new springs made for the trucks.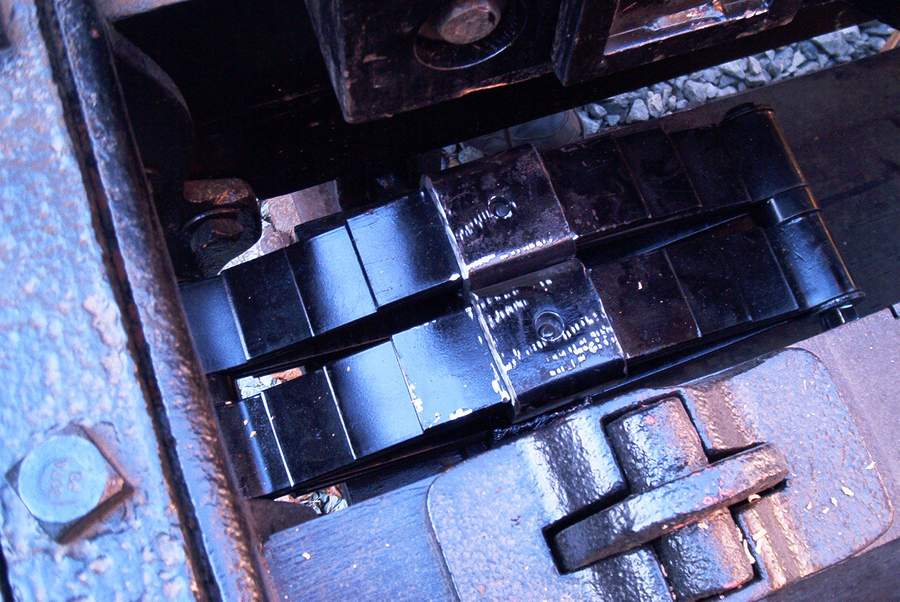 Looking down at a new spring sitting on the spring plank.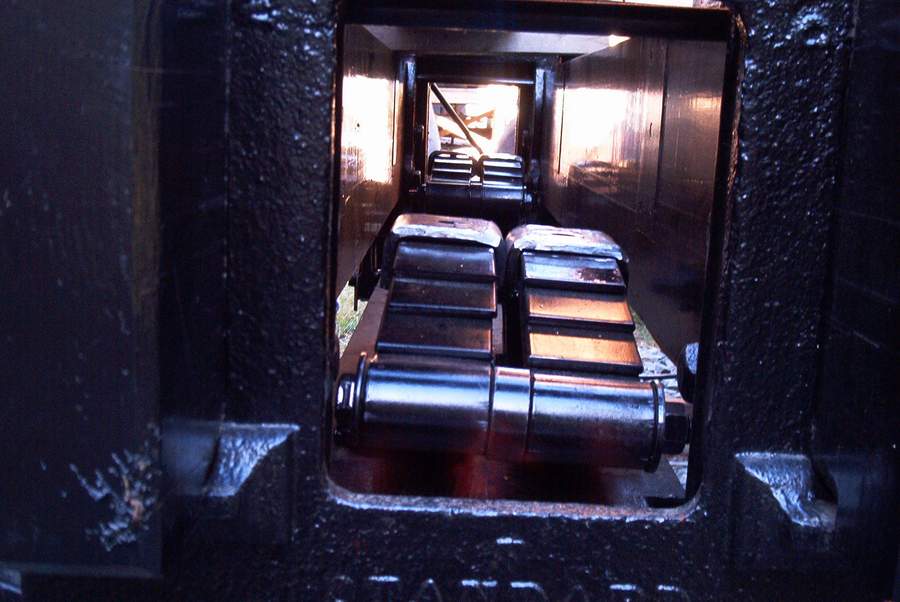 Looking at the new springs through the center truck casting.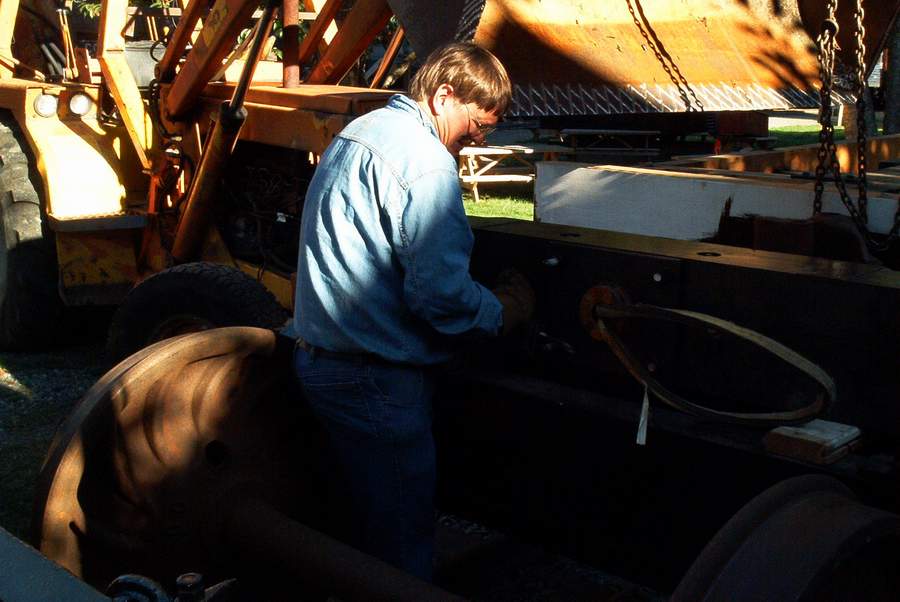 Dickey H. is preparing the bolster so it can be lifted into place.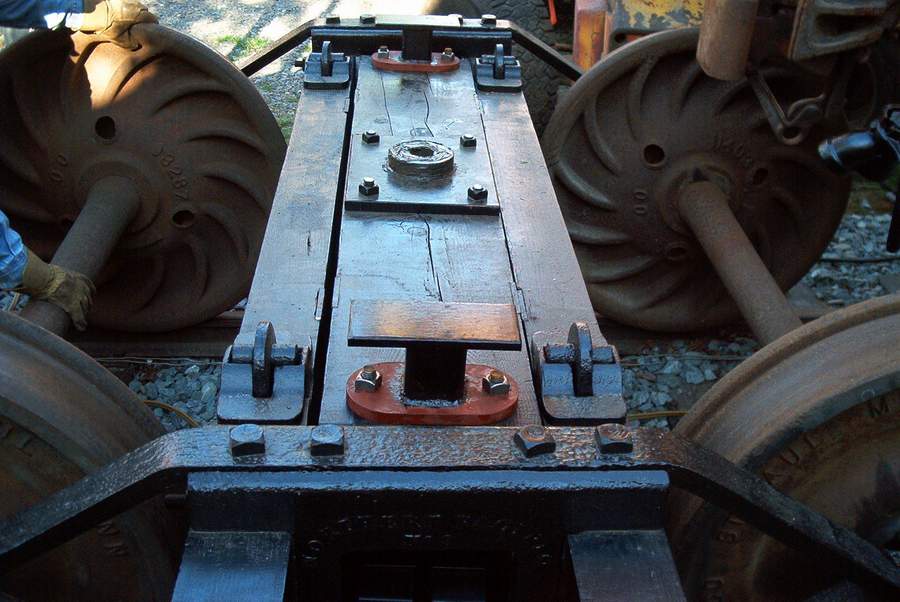 The bolster sitting in the truck, at the correct height.