After procurring the neccesary hardware, the frame was assembled. The wood frame members went together without any trouble. The draw bar was added, again without trouble. The angle brace was next, but it was stubborn and required some effort to get installed. The cross braces and pipe handles took a slight amount of effort to install. It took a bit longer than planned, but the frame was finally together.Tightening and wheel spacing finished up the frame assembly.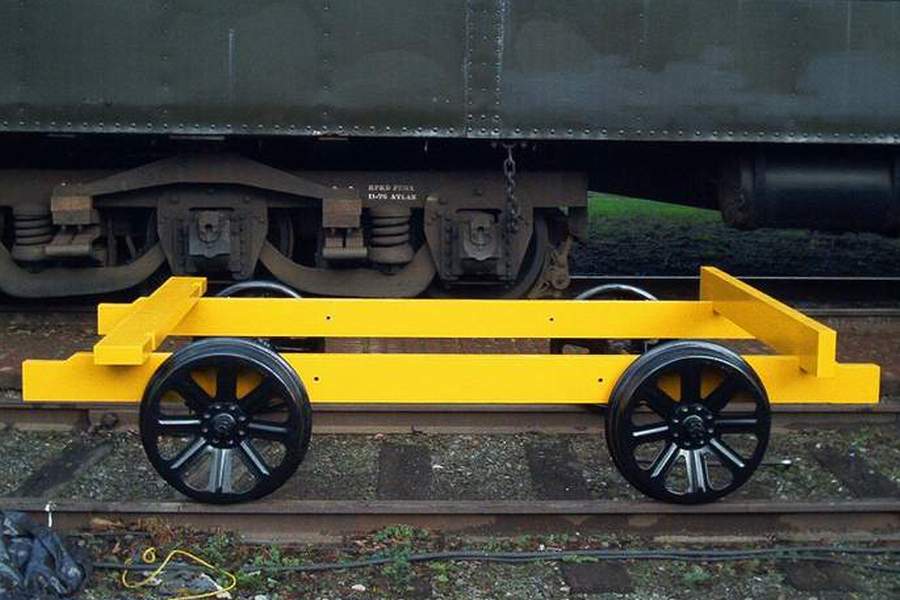 The first cross member has been put in place. The second is ready to be added.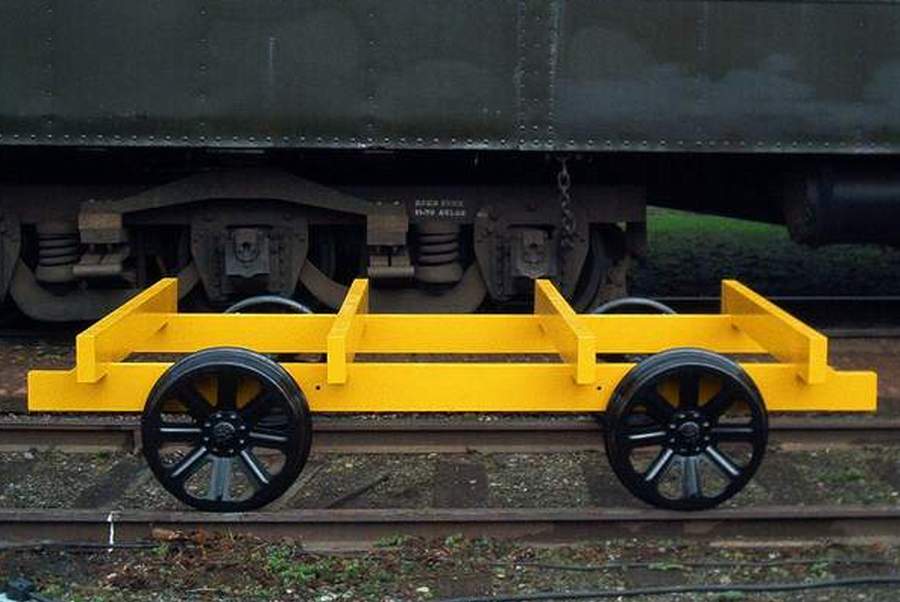 All four cross members have been put in place and bolted on.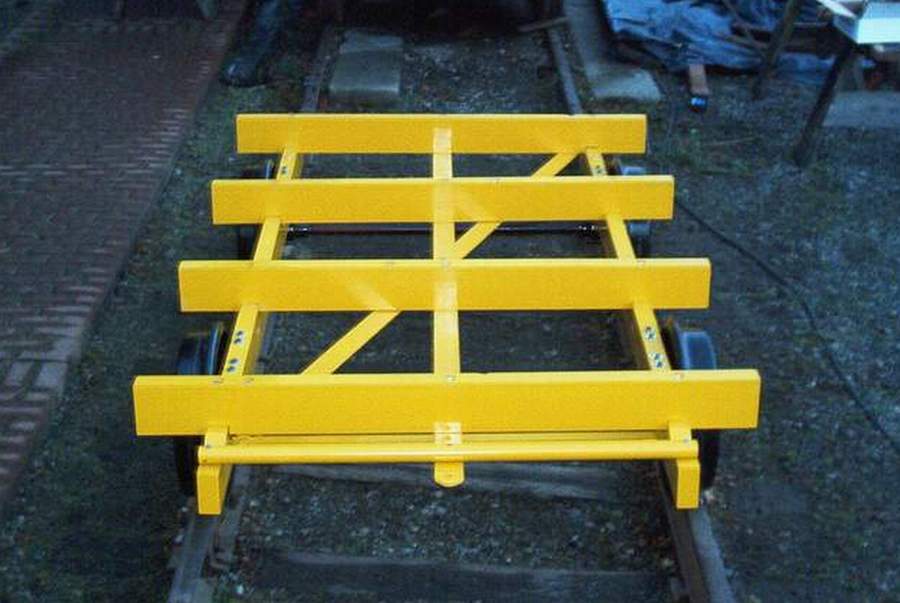 View from above showing the addition of the draw-bar, angle brace, pipe handles, and cross braces.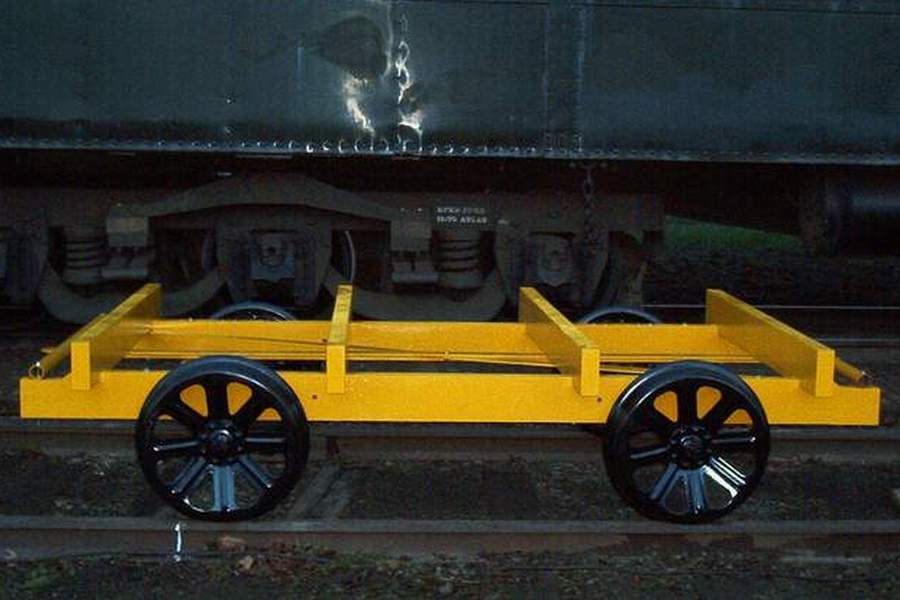 The newly finished frame as seen in the dimness of twilight.