The original plan was to recreate the wood plank tool box the car had originally carried. It was decided that the plywood tool box was in good enough condition to reuse. The body itself only needed some minor repair. A new lid was made as the original was beyond repair. The body was sanded down, repaired, and primered. The hardware was cleaned and put into working order. The lid was made, sanded, primered and installed. Two coats of paint were put onto the body. The lid received a third coat on the outer surface. The tool box sets on three wooden feet, two of which were replaced. After the paint had set for a week, the tool box was placed onto the fire car. Lag bolts will be used to hold the box in place.
With the tool box installed, the major restoration of the car was completed. There are still things to be done, aquire a new pump, recreate the sprayers and other plumbing, build a new hose reel, add the light bracket and light, aquire appropriate fire fighting tools for the tool box. These are things that can be done over the next few years as time and funding become available.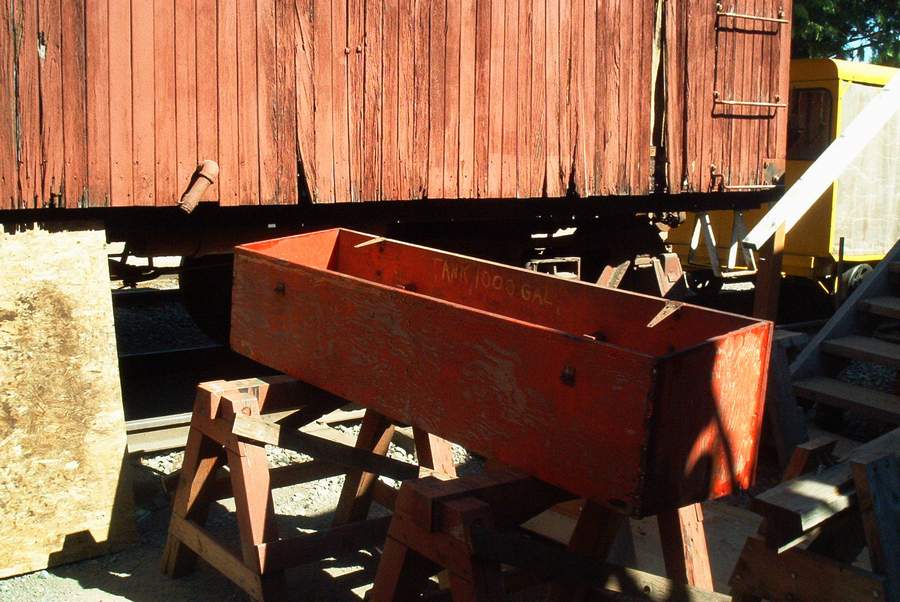 The plywood tool box was in need of some minor repair and a new lid.
After the repairs, the tool box was sanded and primered.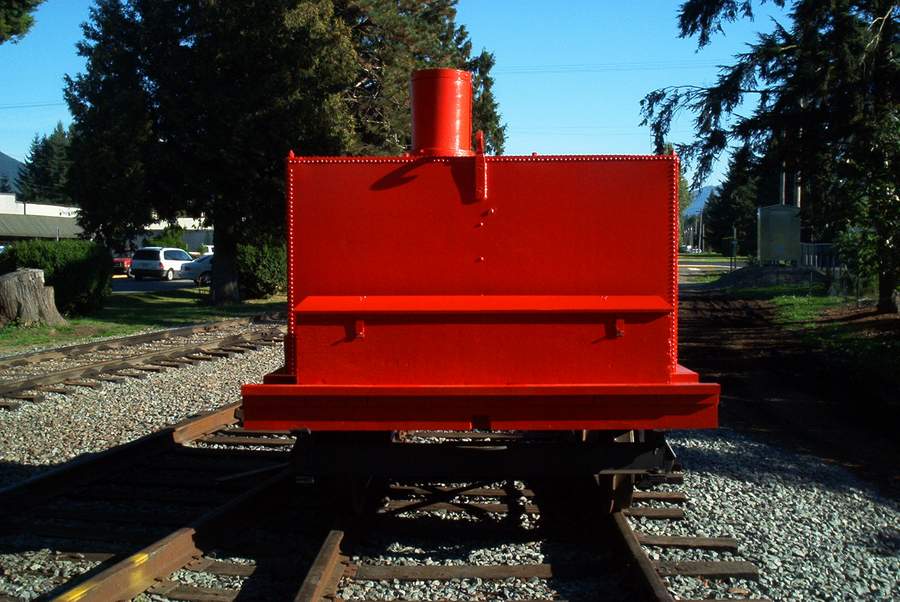 The tool box has been reinstalled on the fire car.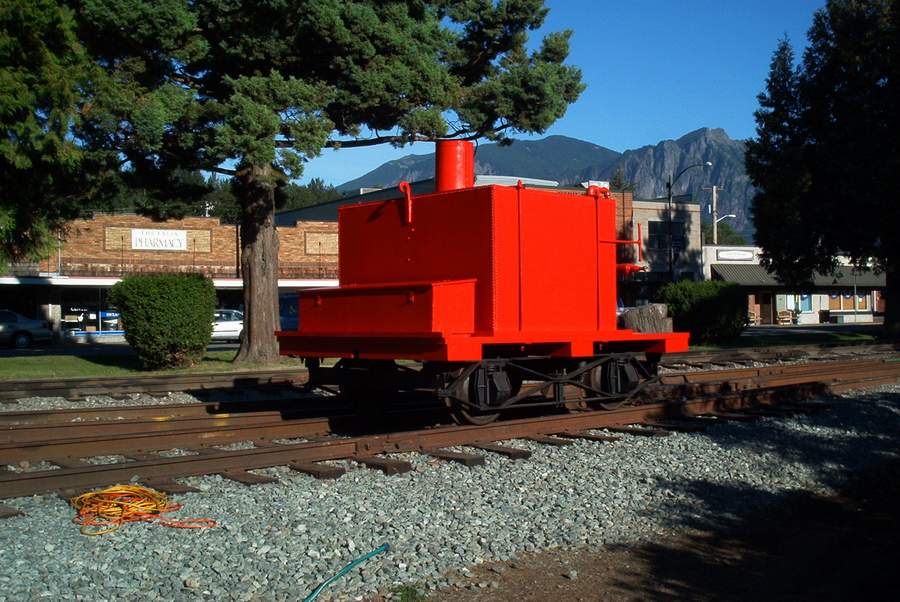 With the reinstallation of the tool box, the major restoration work is done.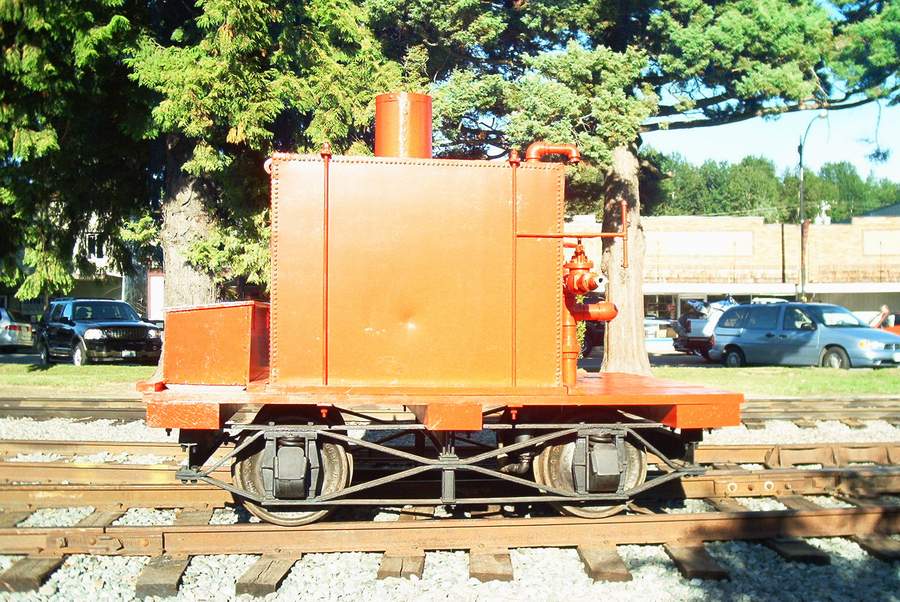 The completed fire car, glowing a golden red in the late afternoon sunlight.