The tank recieved some much needed attention. The handrails, a late addition, were removed almost as soon as the tank came off the frame. The step and some diamond mesh on the top were also removed. Wire wheeling of the top and sides was done. The bottom was in good shape, only needing some clean up of dirt. The tank was filled to the top to check for leaks. We were pleased to find no leaks anywhere. The drain valve was clogged with debris, but that was cleared out with a piece of wire.
An initial visual inspection showed three colors of paint: yellow, oxide red, and safety(bright) red. It was discovered that the oxide red was just oxidized safety red. The paint purchased for the fire car was thought to be too orange, so new darker paint was ordered. Turns out, the original purchased paint almost exactly matches the safety red on the tank. A coat of zinc primer was sprayed on(the rivet lines and some other areas were hand brushed.) Three coats of red were then applied and allowed to dry before the tank was remounted on the frame.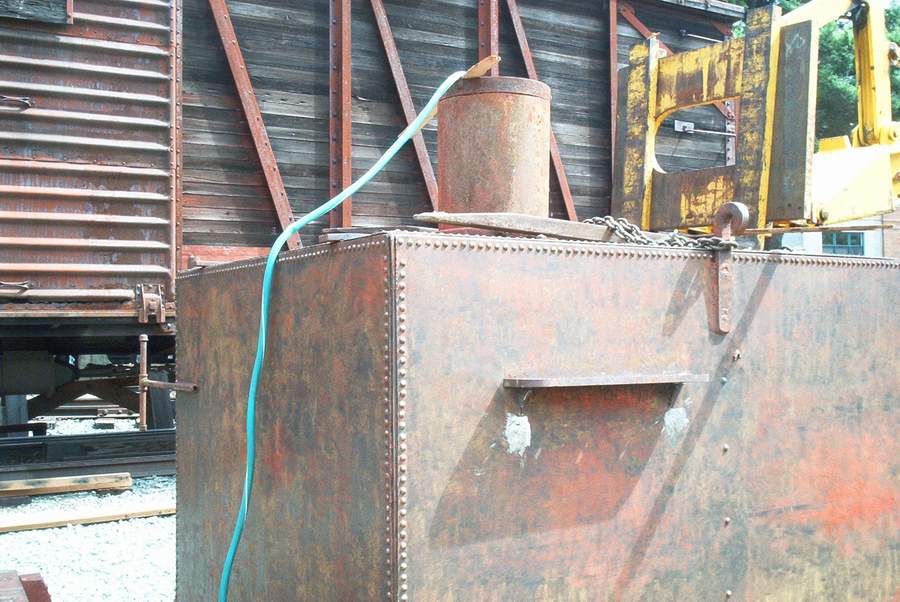 The tank was filled up to check for leaks.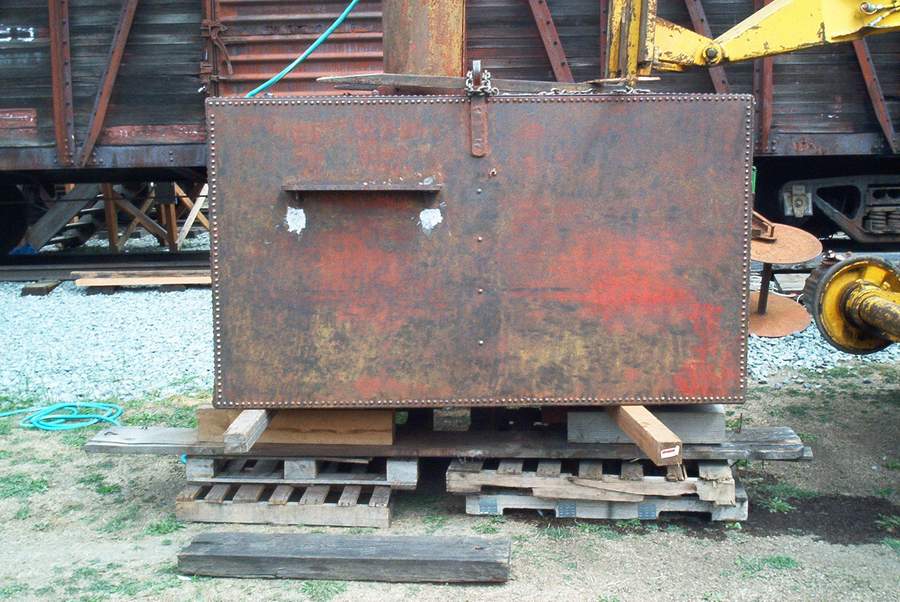 The tank was filled to the top. No leaks were found anywhere.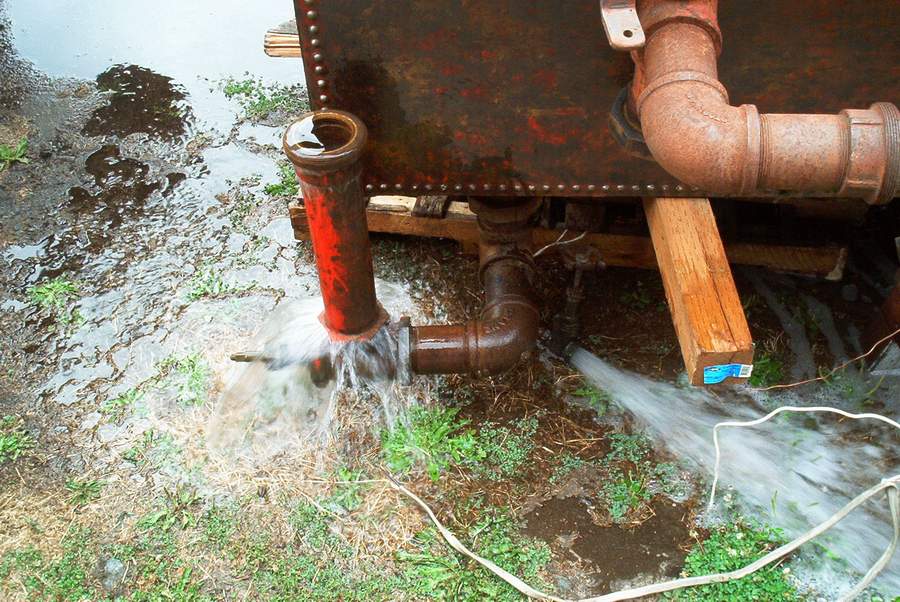 Here the water is seen draining out the bottom drain and the pump feed pipe.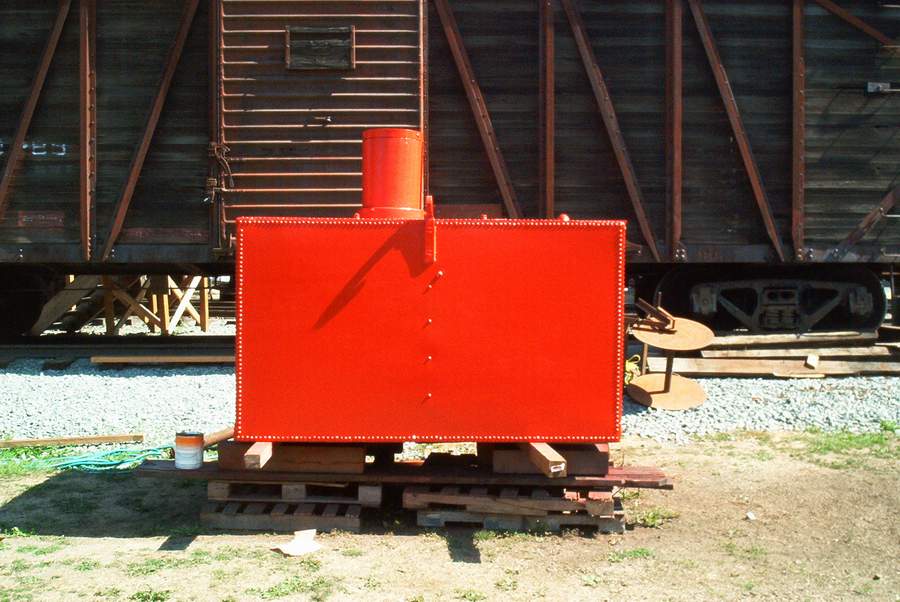 The tank has been painted safety red.