During the process of cleaning the frame, it was found that some of the steel was badly corroded. It was decided to disassemble the frame all the way. Doing this added more time to the project, but it also allowed for the complete cleaning and painting of the frame. Most of the frame was needle-gunned and wire-wheeled before the frame was taken apart. This reduced the amount of time it took to get everthing ready for painting and reassembly.
Another benefit of the frame disassembly was the opportunity to do a good clean-up of the wheels. Years of dirt and oil had built up, covering the lettering on the face. It was a bit of a suprise to find they were made by Kilbourne & Jacobs. It was thought that the dump cars had been built by Seattle Car & Foundry. The wheels are telling a different story. This discovery has prompted a few new questions: Are these original? Were some of the dump cars made by K & J? Did SC&F build these as kits under contract? More research will have to be done to find out the answers.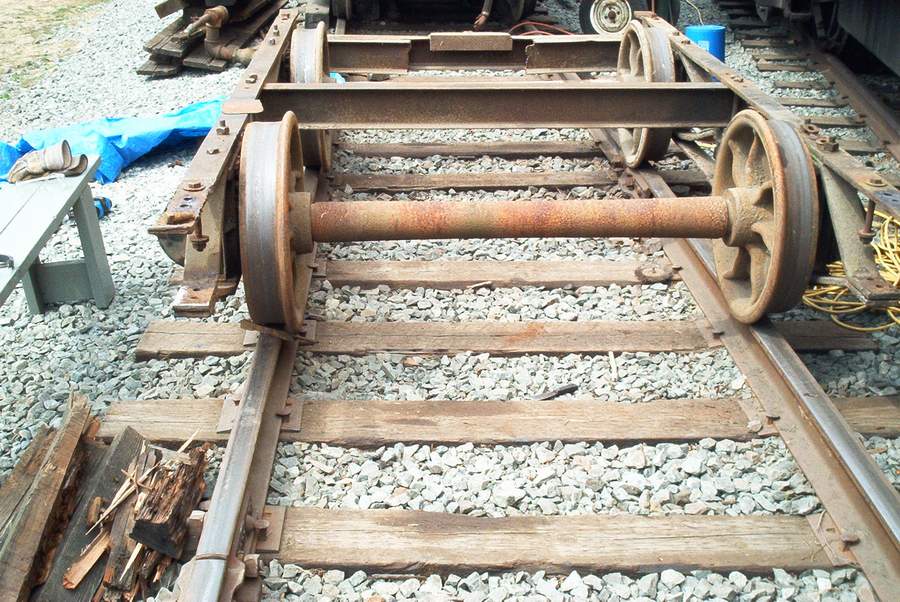 One I-beam/channel end frame member has been removed.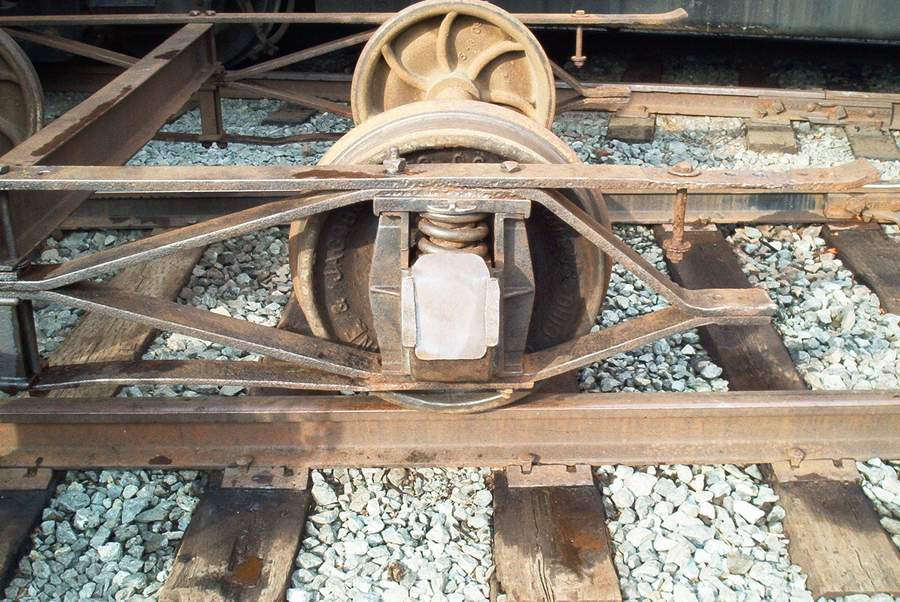 The frame has been cleaned. This was just before the frame was taken apart.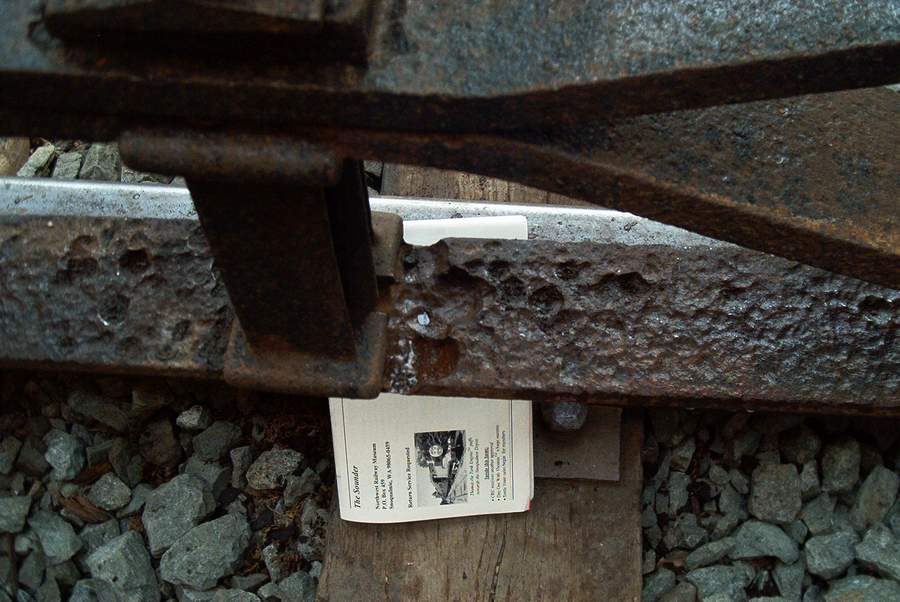 If you look closely, you can see the newsletter peeking thru a hole in the steel.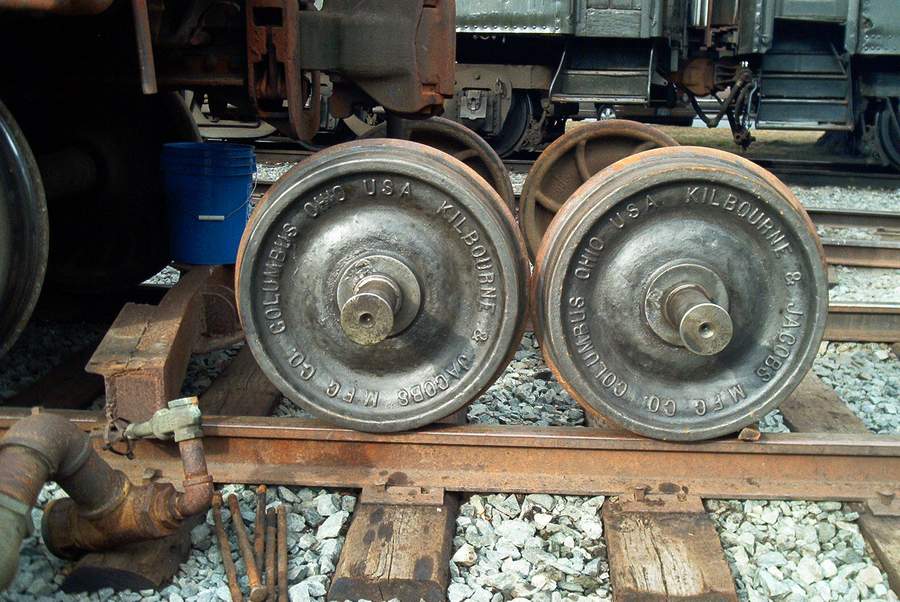 The wheels, looking almost brand new, after a thorough cleaning of the face.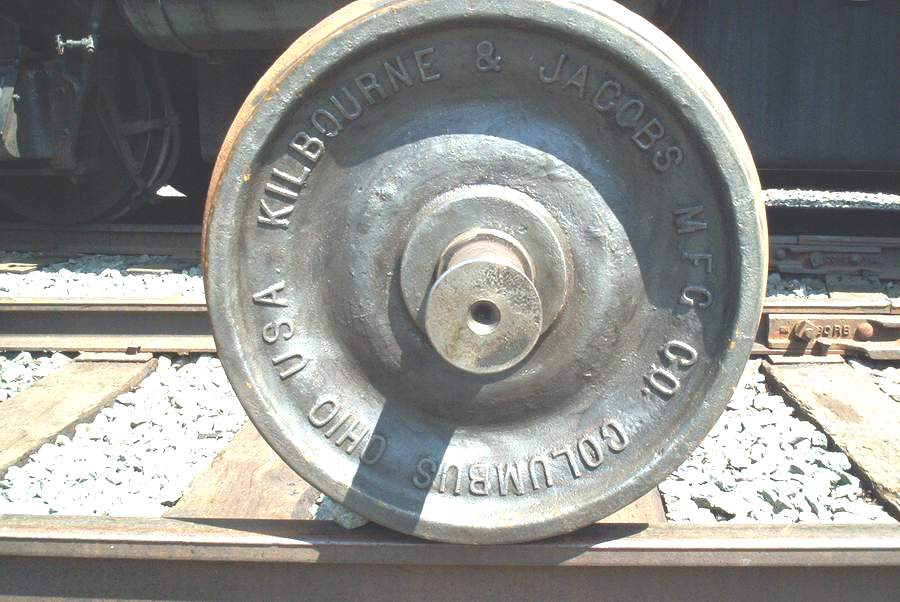 Close-up of one of the wheels. Not bad looking for a 96-year-old.