Cleaning and painting of the various pieces took a few days. It was not hard work, but it was monotonous work. New steel was purchased to replace the old steel that was damaged and seriously corroded. With all the pieces ready to go, Rich W. put most of the frame back together himself, only needing a bit of help putting one corner back together. Much of the original hardware was salvaged and reused, but some new hardware was needed.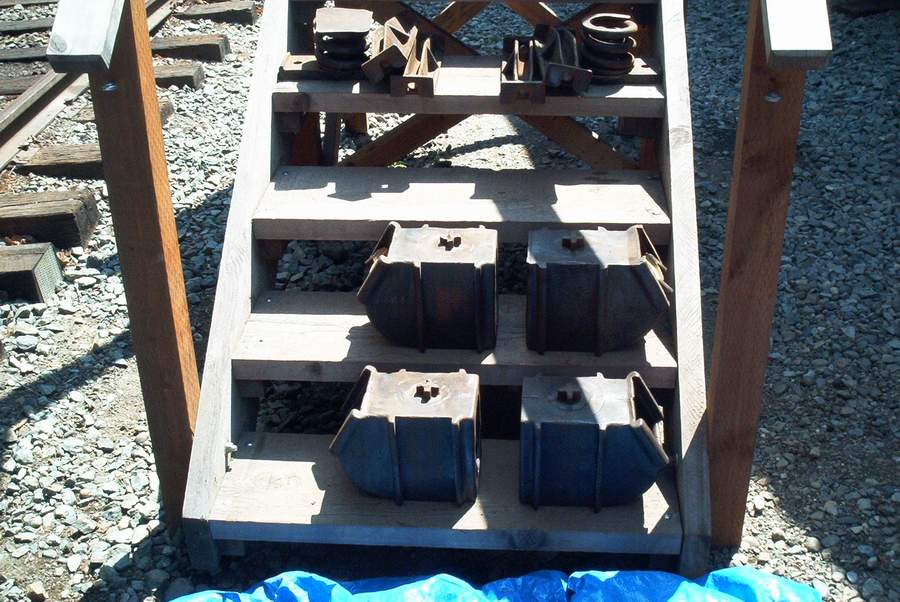 Freshly cleaned journal boxes awaiting paint.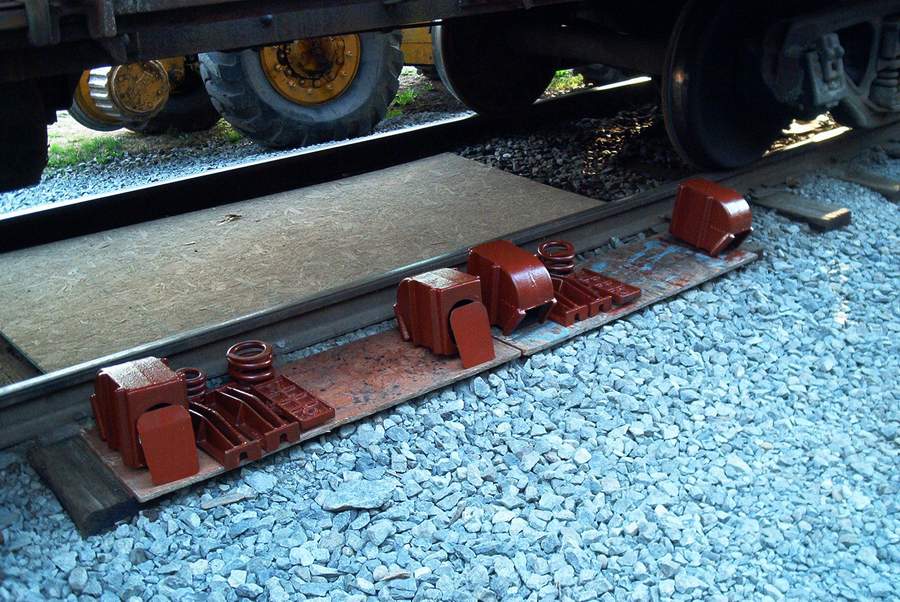 The process of primering the journal boxes is underway.
Freshly painted journal boxes and frame pieces.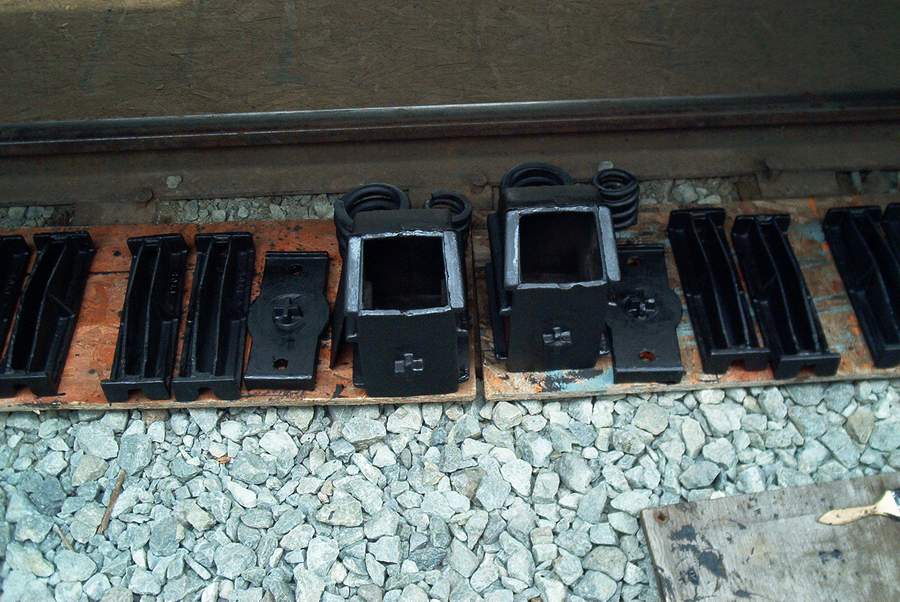 Each journal box has two guides, two springs(inner and outer), a spring seat, and a sheet metal lid.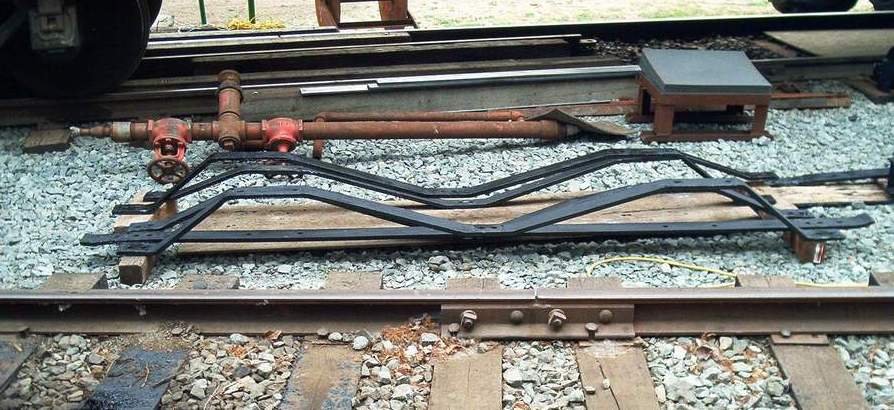 The frame members, not including the two replacement pieces.