The project stated with an evaluation of the car. At that time a list of what was needed to get the car restored was created. Research was done by Rich W. to determine the best era to restore the car to. With the #001 caboose project already under way, the firecar sat until the summer of 2003. We decided to take a break from the caboose project after the museum's Day Out With Thomas event. Work actually begam during the DOWT event.
After moving the car from the museum's storage yard, the tank was removed from the frame. Preliminary examination has shown the tank is in good shape, with no visible holes. The old deck has been removed and the overall frame has been evaluated. The frame will be repaired, cleaned, primered, and painted before the new cross beams and decking are added. With the tank off, the handrails and hose reel have been removed. Steel mesh 'safety tread' that has been added to the tank top will also be removed..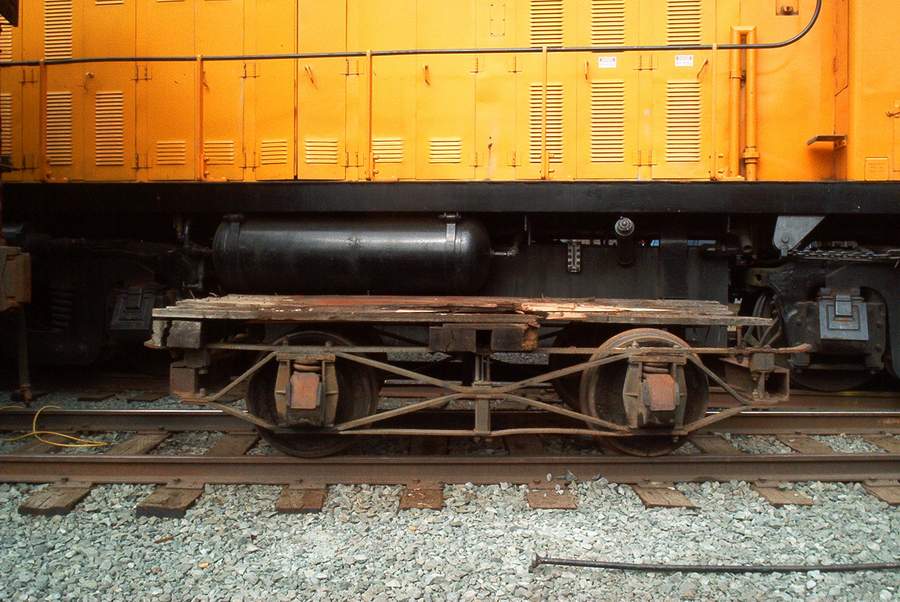 The tank has been removed, leaving a push car sized frame.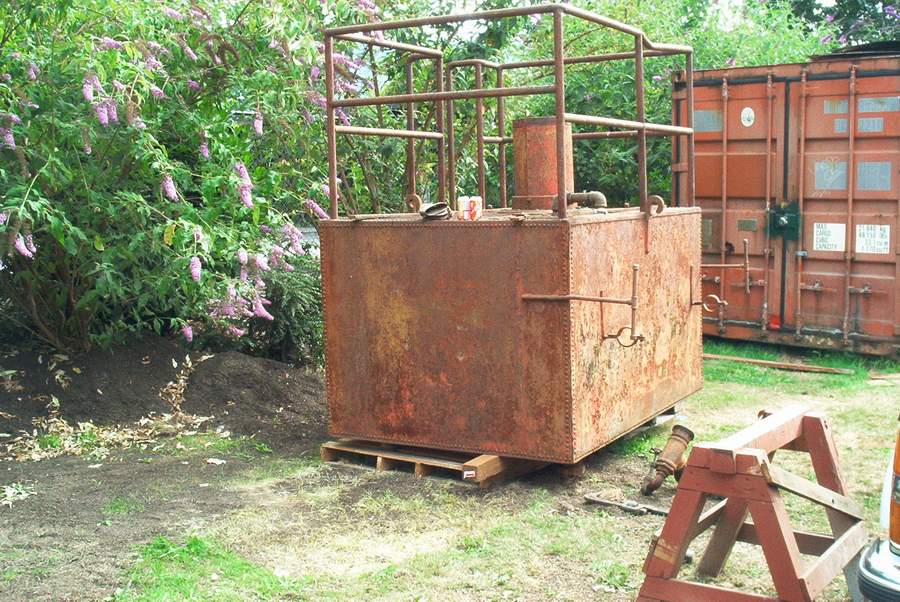 Tha tank has been set on the ground. The hose reel has already been removed.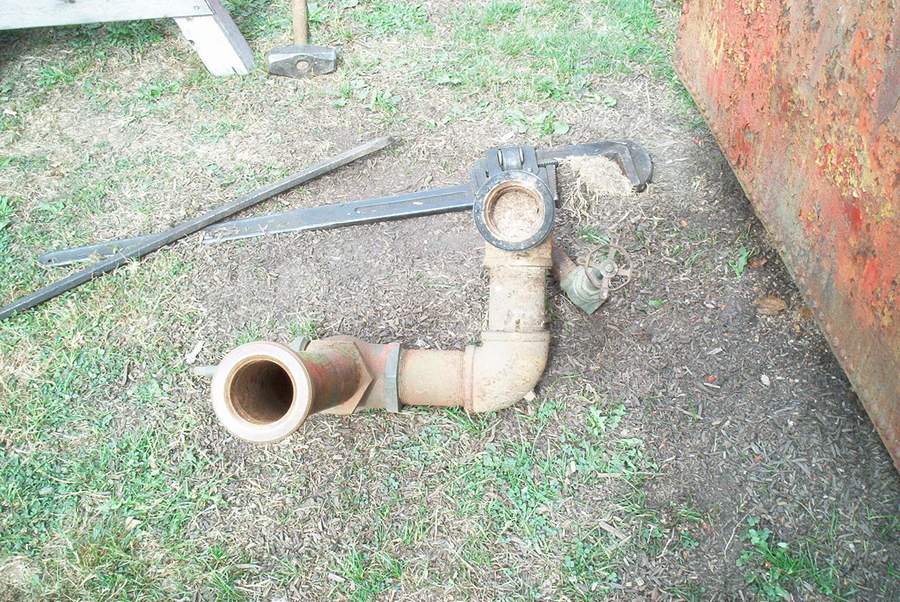 The tank drain was removed. It is full of scale, dirt and other debris.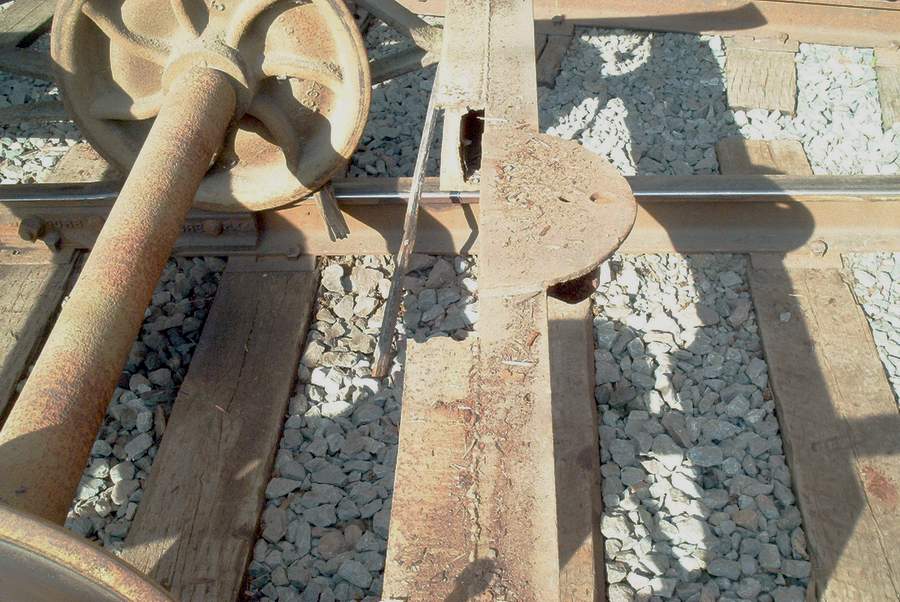 This view shows the remains of an end I-beam with the steel channel welded to it.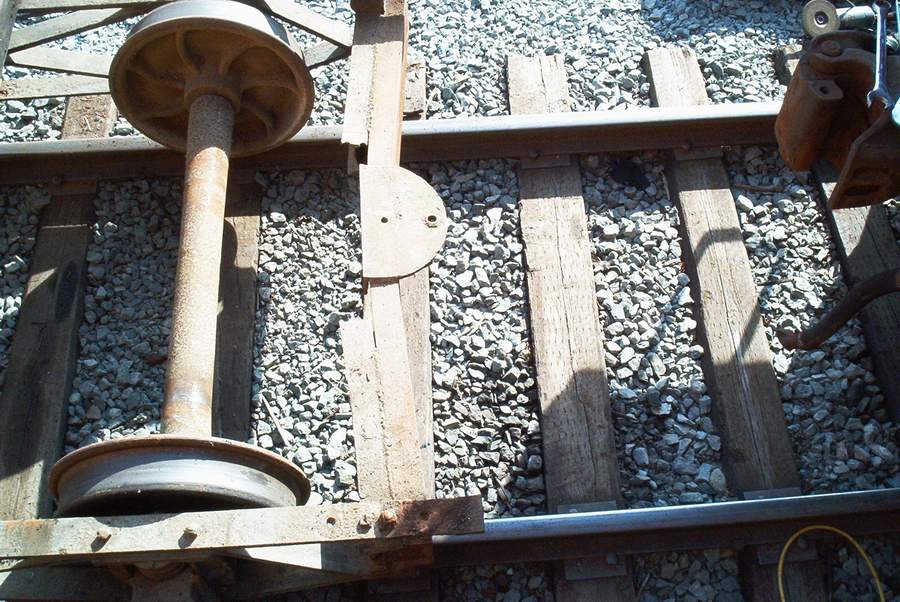 The car was hit hard at some point, enough to bend the steel channel inward.