Two different sets of trucks were picked for this project. The first set was cast by St. Paul Wheel Co, of St. Paul, Minn. in 1896 and 1898. These are most likely original to the trucks. The second set was cast by Griffin Wheel Co. of Tacoma, Wash. These are replacement wheels and may have been purchased new by Polson. Considering their age, the wheels are in very good shape.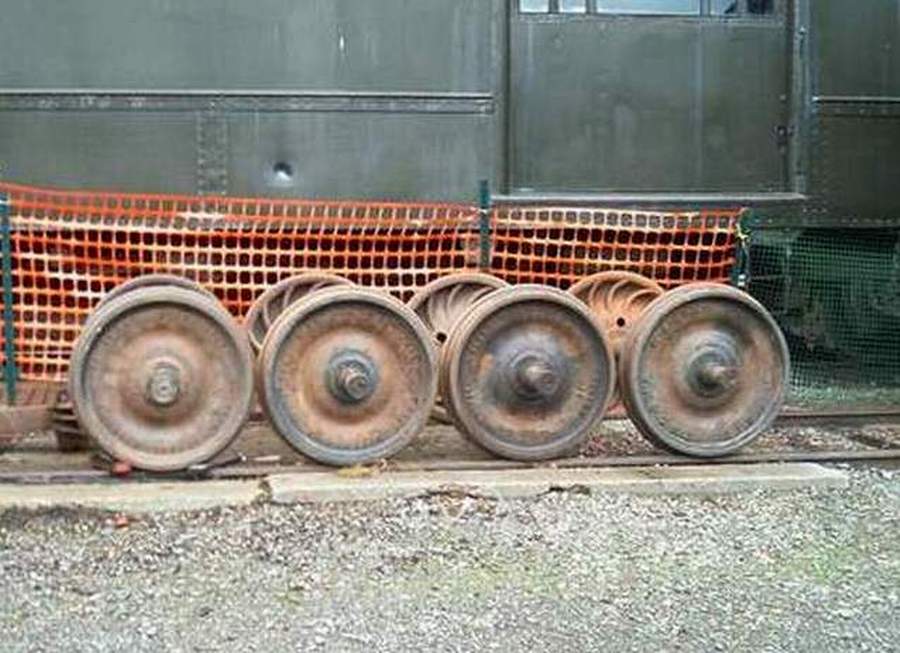 The wheelsets have been cleaned up. The two on the left are from the 1890s.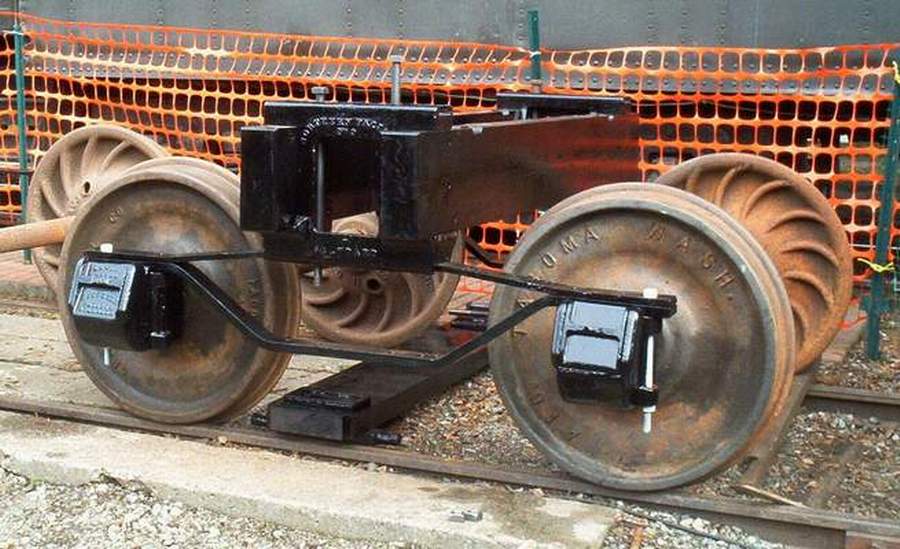 The center casting and cross beams are assembled. The spring plank is underneath on the ground.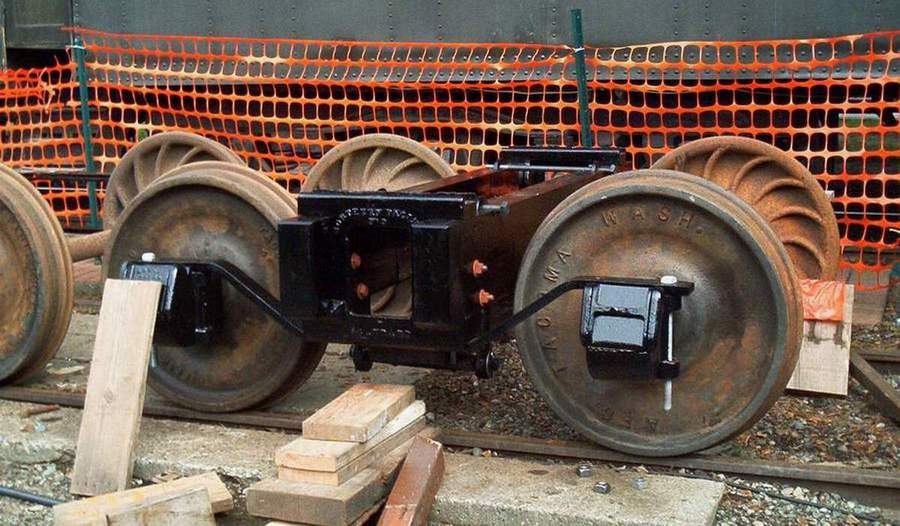 The center casting assembly lowered onto the lower arch. The spring plank has been hung underneath.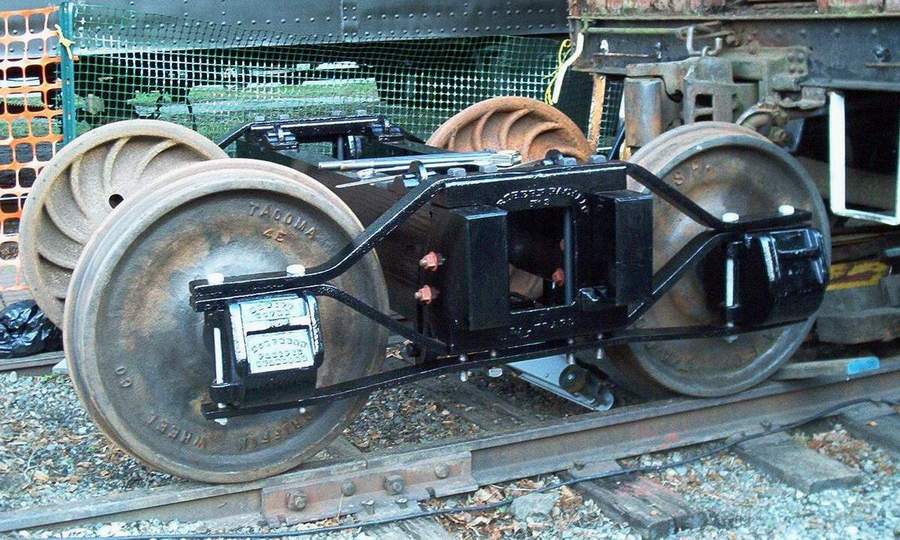 The upper arch and bottom retaining bar have been added to complete the basic truck frame.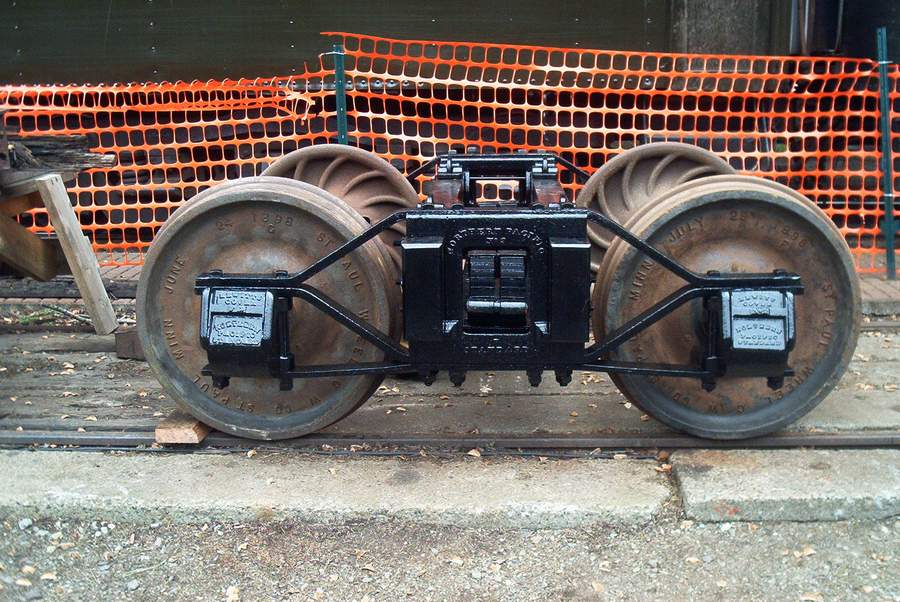 The springs have been set in place on the spring plank.