This project had a couple of firsts. This was the first restoration project I was fully involved with at the museum. This was the first project I photographed using my (then new) digital camera. And it was the first time I took a more central role in a restoration project. It was a lot of fun restoring this car. I am glad to have had the chance to work on it.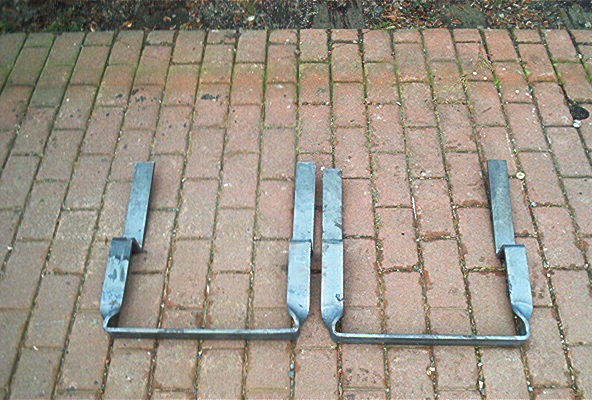 These are the two stirrup steps that were made for the car.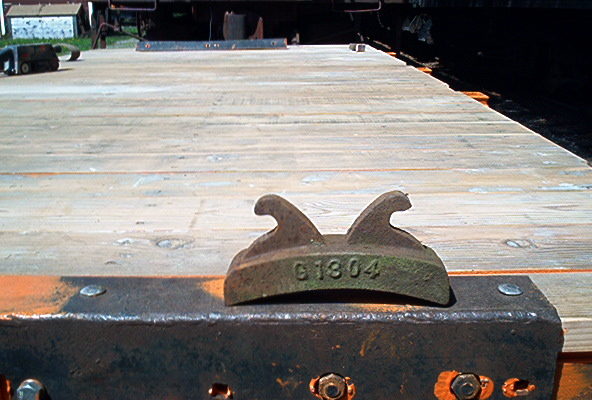 This is one of the brake shoes. It's unique design makes it difficult to find replacements.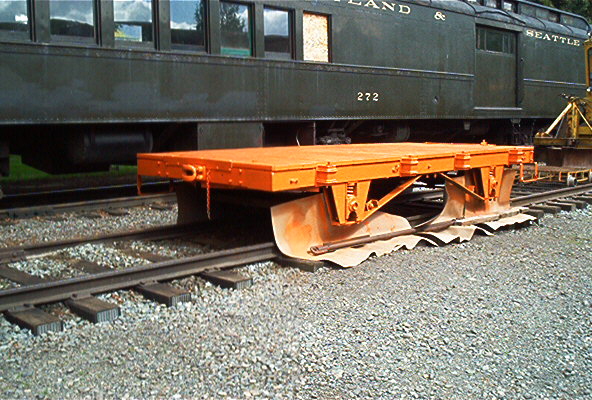 The epoxy primer has been applied, giving a solid surface for the top coat.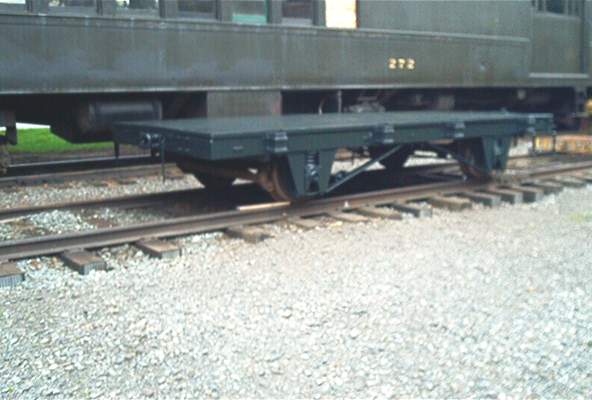 The completed car, awaiting numbering and installation of the brake staff.