Every piece that came off was noted and tagged to make sure it would end up where it came from. It was discovered that the original primer was orange(red lead primer.) Orange primer was custom mixed so that the proper colored primer would be used. Two part epoxy paint was used, both the primer and the top coat. Plans are to repaint the car as the green turned out too light and more grey than black.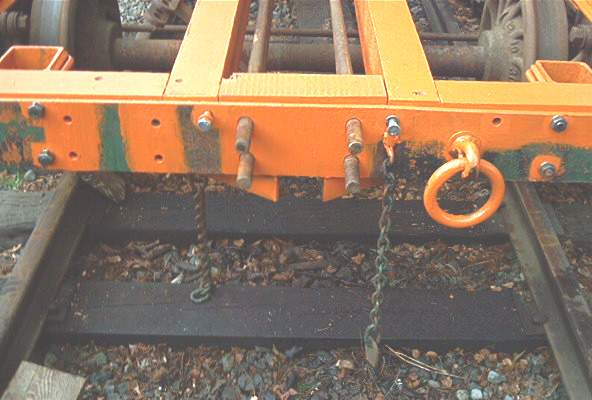 The rods that make up the center sill have been reinstalled. The coupler pockets will go on next.
The deck boards have been laid out and test assembled to make sure everything fits.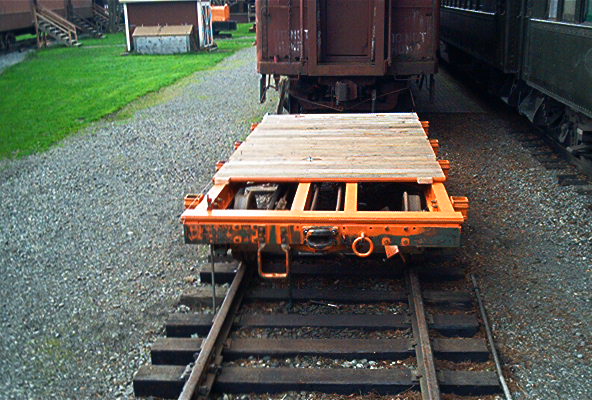 The tongue and groove deck boards are being installed.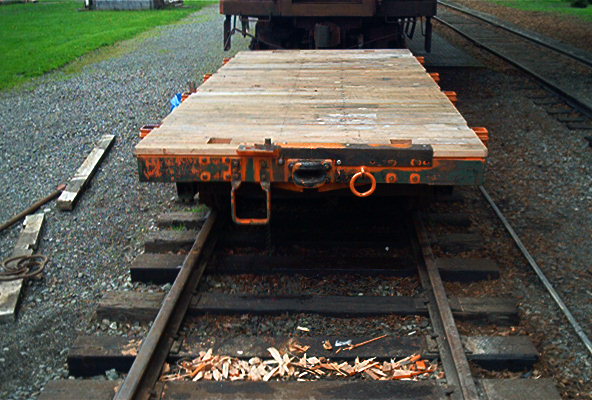 The deck has been completed and the car is now ready for painting.